The Best Car Insurance in Kansas for 2022
The best car insurance companies are financially sound, affordable and customer-friendly. American Family is Kansas's best insurance company with its highest affordability rating. Additionally, the company tied for the second-best score in financial stability, customer satisfaction and claims.
Compare Auto Insurance Rates
Ensure you're getting the best rate for your auto insurance. Compare quotes from the top insurance companies.
Last Updated: 5/13/2022
Advertising & Editorial Disclosure
MoneyGeek compared car insurance companies on the basis of premiums, customer service and other factors. While American Family was rated the best auto insurance provider in Kansas, you may find more suitable options based on your individual circumstances.
Additionally, if you're not concerned with service quality and prefer to focus on affordability, MoneyGeek's study can assist you in finding the cheapest car insurance plans in Kansas.
best
auto insurance
Kansas
2022
The Best Car Insurance in Kansas



Best Car Insurance Companies in Kansas: Overall
MoneyGeek's analysis of the best car insurance providers in Kansas took into account a variety of factors, including their claims history, customer satisfaction and affordability.
MoneyGeek determined the following two insurance companies to be the best and cheap in Kansas based on these findings:
American Family: 3.8 out of 5
State Farm: 3.7 out of 5
USAA received a high rating of 5 out of 5 from MoneyGeek, making it the best of all companies. We did not include their ratings, however, because their policies are available only to active and retired military personnel.
The Top 5 Car Insurance Companies in Kansas
HOW WE DETERMINED THE BEST INSURANCE IN KANSAS
MoneyGeek selected the best full coverage car insurance policies in Kansas by analyzing quotes from various providers, as well as using NAIC's and J.D. Power's customer satisfaction and claims ratings. However, each insurance provider quotes differently based on a variety of factors. Read MoneyGeek's methodology for more information on this analysis.
MoneyGeek's Kansas Car Insurance Resources:
Compare the Best Insurance Options in Kansas
The cost of car insurance in Kansas is influenced by the quality of service, cost and financial stability of the insurers. Aside from these considerations, your driving history can also affect the cost. You should always evaluate if the insurer can satisfy your insurance coverage needs. Using MoneyGeek's thorough evaluation of each, you can compare the top car insurance companies in Kansas.
Car Insurance Comparison Tool
---
Best Car Insurance in Kansas for Customer Service
Based solely on user satisfaction and claims history, MoneyGeek ranked the best auto insurance companies in Kansas. On the basis of these two criteria, the following two companies were rated as the top Kansas insurers for customer service:
Auto-Owners Insurance: 4.8 out of 5
GEICO: 4.3 out of 5
The Top 2 Car Insurance Companies in Kansas for Service Quality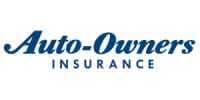 Geek Quick Take
Auto-Owners Insurance was rated as the best company for customer service. It scored 5 out of 5 in financial stability, 5 out of 5 in user satisfaction and 4.5 out of 5 in claims
More About Auto-Owners Insurance Co
Even if you use OEM components to fix your car after an accident, its value will be lowered. However, you will be compensated for the loss in value of your car if you purchase the company's Diminished Value Coverage add-on. The company's New Car Replacement add-on coverage helps guard against your car's dwindling value. If your automobile is totaled, you'll be compensated to purchase a new one.
Read MoneyGeek's Auto-Owners Insurance Co auto Insurance Review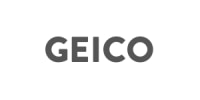 Geek Quick Take
GEICO tied for first place in financial stability and second place in claims and customer satisfaction. It received a 4.5 out of 5 satisfaction score and 4 out of 5 claims ratings.
More About GEICO
Vehicles under 15 months old and that are driven less than 15,000 miles qualify for Mechanical Breakdown Insurance (MBI) from GEICO. All parts and systems are covered by this special insurance and are less expensive than a dealer-extended warranty. In addition, GEICO offers accident forgiveness benefits to policyholders with a clean driving record or who have reached a milestone anniversary.
Read MoneyGeek's GEICO auto Insurance Review
Best Car Insurance in Kansas for Drivers on a Budget
MoneyGeek also compared the most affordable Kansas insurers for those on a budget who just need insurance coverage that meets the state's minimum requirement.
The following are the best car insurance providers for Kansas's drivers on a budget:
American Family: 3.7 out of 5
State Farm: 3.7 out of 5
If you are on a budget and merely want the state minimum insurance in Kansas, you may want to consider American Family's benefits and drawbacks.
MoneyGeek's Pick: American Family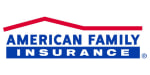 pros
An affordable minimum coverage rate of $376 per year on average
Discounts for new customers, setting up automatic payments and enrolling in online billing
User satisfaction score of 4.5 out of 5
cons
No discounts for installing anti-theft systems as offered by most insurance companies
Claims ratings of 3.5 out of 5
COMPANY HIGHLIGHTS
Bundling your auto and home insurance policies might help you save money through American Family. If you have more than one car insured with the company, you may be eligible for a discount on your auto insurance premium. Also, car insurance premiums will be discounted for safe drivers who don't have any accidents, complaints or claims in their driving history.
You are eligible for a discount if you set up automatic recurring payments for your insurance premiums. Additionally, as a new customer, you may be eligible for a discount on your auto insurance if you switch to American Family from one of their competitors. Furthermore, its volunteer discount offers lower insurance rates to those under 25 who work 40 hours a year for a non-profit organization.
Best Car Insurance in Kansas for Poor Driving Records
In addition, MoneyGeek ranked Kansas's best auto insurance companies for drivers with a history of traffic infractions, such as being involved in an at-fault accident.
According to the findings, the following companies are the best for drivers with a history of at-fault accidents:
State Farm: 4.2 out of 5 Allstate: 4.2 out 5
The best companies offer a balance of affordability and customer service for those with a bad driving record.
If you have a bad driving record, here are some of State Farm's advantages and disadvantages that you may want to know:
MoneyGeek's Pick: State Farm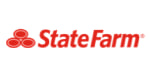 pros
An affordable full coverage policy costing $995 per year after an at-fault accident.
Claims and user satisfaction ratings of 4 out of 5
Provides roadside assistance and rental car reimbursement benefits to policyholders
cons
Does not offer accident forgiveness, new car replacement and better car replacement coverages
COMPANY HIGHLIGHTS
In Kansas, State Farm provides the best car insurance coverage for drivers with a bad driving record, costing around $995 per year. The company has a claims rating and user satisfaction rating of four out of a possible five.
State Farm provides the following coverages even if you have a bad driving record:
Roadside assistance: It offers mechanical assistance, towing, tire changing and delivery of gasoline, oil or batteries. If you lose your key or lock it inside your car, you get one hour of locksmith labor.
Rental car reimbursement: It pays for car rental expenses up to preset limitations, trip expenses up to $500 and deductible payback up to $500 if you are at fault in an accident with your rental car.
Best Car Insurance in Kansas for a Military Background
MoneyGeek found USAA to be the best car insurance provider for current and former military members in Kansas. The company received 5 out of 5 stars for financial stability, claims history, affordability and user satisfaction.
A state minimum car insurance policy from USAA costs an average of $270 per year for a regular military driver but $891 per year for those at fault in an accident.
Taking a look at USAA's services reveals the following benefits and drawbacks, here's what you should know:
MoneyGeek's Pick: USAA
pros
An affordable full coverage policy of $891 per year on average for poor drivers
Claims and user satisfaction score of 5 out of 5
Offers rideshare gap coverage
Offers multiple car discount
cons
USAA policies are only available to military personnel and their families.
COMPANY HIGHLIGHTS
Aside from offering some of the most affordable insurance policies in Kansas, USAA also provides greatest customer service to its policyholders. The company's reputation spans the entire country.
Here are some benefits from the company worth noting.
Rideshare insurance: If you're a military member working for a ridesharing company, this coverage will be highly beneficial. USAA offers rideshare insurance for the few minutes you're left uninsured while waiting for a ridesharing request. This add-on coverage is available at $6 per month if you have a standard USAA auto Insurance policy.
Rental car and/or travel reimbursement: With this add-on coverage, your travel expenses will be reimbursed while your car is being repaired as a result of a covered loss.
Driver's education discount: After completing an approved driver safety course, USAA policyholders are eligible for a discount.
Safe driving discount: You can get this discount with your standard USAA coverage if you keep a clean driving record for five years.
Best Car Insurance in Kansas for Young Drivers and Students
If you are a student or a young driver, you can find the best car insurance policies in Kansas that strike a balance between affordability and service.
The following companies are the cheapest and best for young drivers in the state:
Allstate: 4.5 out of 5
Progressive: 4.4 out of 5
Allstate, the top-rated company for young drivers and students, have the following notable features:
MoneyGeek's Pick: Allstate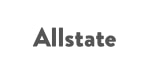 pros
Affordable quotes for adding students and young drivers at around $2,075 per year
Offers good student, driver's education and distant student discounts
Highest user satisfaction score of 4.5 out of 5
4 out of 5 score for claims ratings
COMPANY HIGHLIGHTS
Adding a young driver to an adult's policy can come with exorbitant costs. Allstate, on the other hand, offers low rates while giving exceptional customer service to young drivers and students. Young drivers are highly likely to file claims. Therefore, good customer service can be of help.
Full-time students with good grades can get lower rates using Allstate's good student discount. A student attending school 100 miles away from where the car is located can benefit from the policy's distant student discount. Also, completing the teenSMART driving education program may qualify you for a discount from Allstate.
Best Car Insurance in Kansas for Those With New Cars
MoneyGeek's research also looked at the top auto insurance companies in Kansas for those with a new car. It is recommended for drivers who have a new car to get new car replacement coverage added to their policy. The coverage will pay for buying a similar model and brand if your new car is damaged within the first few years.
In addition, you may be able to purchase a newer model of car to replace your damaged one if your insurer offers better car replacement coverage. Most insurance companies provide this coverage for vehicles under five years old. This coverage is usually not included in your standard policy, though, so you will have to buy it as an add-on coverage.
State Farm has the highest MoneyGeek rating for this category in Kansas, with a score of 3.7 out of 5.
MoneyGeek's Pick: State Farm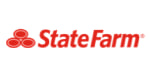 pros
Affordable policies costing an average of $848 per year
Offers new car replacement coverage
Claims ratings and customer satisfaction scores of 4
COMPANY HIGHLIGHTS
State Farm's new car replacement coverage makes it a good choice for those with a new car. The value of your car begins to diminish as soon as you drive it off the lot. If your car is involved in an accident shortly after purchasing the vehicle, this coverage replaces it with a new model without considering its depreciated value. Note that this is applicable only if your car is less than two model years old.
Best Car Insurance in Kansas for Low-Mileage Drivers
Pay-per-mile coverage is available from the vast majority of insurance companies. This coverage allows you to pay for car insurance based on the number of miles you drive, giving drivers who drive less frequently an advantage. Nationwide SmartMiles is Kansas's top-rated pay-per-mile program.
MoneyGeek's Pick: Nationwide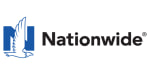 pros
Provides low-mileage drivers with affordable policies
cons
This coverage will be more expensive than standard car insurance for those who drive frequently
User satisfaction and claims score of 3.5 out of 5
COMPANY HIGHLIGHTS
Nationwide's pay-per-mile program for Kansas's drivers, SmartMiles, offers both a flat rate and a variable rate based on total miles driven. It will be a relief to know that only the first 250 miles of a road trip are counted in a single day using this program. Additionally, you can earn up to a 10% discount for safe driving. Those who drive infrequently yet occasionally take road trips can benefit a lot from this.
How to Find the Best Car Insurance in Kansas in For You
Numerous factors come into play while choosing the best vehicle insurance plan in Kansas. Additionally, you should choose a company that maintains a proper balance between service quality, cost and financial stability.
MoneyGeek evaluated the best car insurers in the state using these criteria, but you should conduct your own research to determine which company best meets your needs.
1
Research Customer Service Reputations in Kansas
MoneyGeek collected car insurance quotes from various providers using a sample driver profile and assessed the NAIC complaint ratios and J.D. Power's customer satisfaction scores to find the best insurers in Kansas. Along with MoneyGeek's recommendations, you may look into J.D.Power's ratings and NAIC complaint index to determine which provider is the best fit for your needs. Additional insurance information is available on the state department of insurance website.
2
Compare Quotes for Yourself
To conduct this study, MoneyGeek evaluated rates for a sample driver but not for the entire state. You must compare quotes from at least three different insurance providers to gain a better understanding of the state's average rates and coverage.
3
Make Sure the Company Has Coverages You Want in Kansas
Prior to buying a car insurance policy, it's critical to ascertain whether the company you're considering gives you the required coverage and if they have any discounts or offers that you may be otherwise eligible for. Certain insurers may offer a certain discount or coverage but fail to indicate whether it is accessible in Kansas.
4
Double-Check Financial Stability Ratings
When purchasing insurance, it is critical to examine the company's financial stability. Due to their financial stability, large insurance companies are more likely to pay claims promptly and fairly. Regional insurance companies in Kansas may not be that financially sound, and as a result, their claims may not be handled properly.
FAQs About the Best Car Insurance in Kansas
Car insurance premiums in Kansas are decided by the type of coverage you require and other factors. Here we have answered some of the most frequently asked questions in the state regarding auto insurance.
Methodology
MoneyGeek partnered with Quadrant Information Services to collect Kansas's auto insurance statistics. The study's sample driver is a 40-year-old male with a clean driving record and driving a 2010 Toyota Camry LE. The driver carries a comprehensive and collision insurance of 100/300/100 with a $1,000 deductible.
Customer satisfaction, financial strength and claims satisfaction ratings were provided by AM Best, J.D. Power and the National Association of Insurance Commissioners (NAIC). On the other hand, information on discounts and coverages was acquired from each insurer's website.
About the Author
---
---