Renters insurance covers water damage under personal property coverage. But in some cases, it is an add-on endorsement under water backup coverage. You may also have coverage for water damage under personal liability coverage. The circumstances that caused the water damage determine what part of your policy covers it.
Don't confuse flood as part of water damage because it is usually a separate policy and is rarely an endorsement.
MoneyGeek's guide about what renters insurance does and doesn't cover delves deeper into a policy's coverages and optional endorsements.
You don't need to worry about expenses related to water damage since most renters insurance policies automatically cover this peril. If your area is prone to flooding, it is best to get flood insurance as a separate policy.
In this article:
Compare Insurance Rates
Ensure you are getting the best rate for your insurance. Compare quotes from the top insurance companies.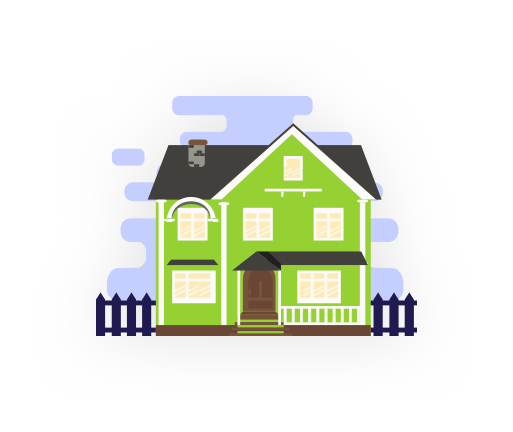 When Does Renters Insurance Cover Water Damage?
Water damage is covered by a standard renters insurance policy under personal property coverage or by an add-on endorsement, such as water backup coverage. But you may also find coverage for water damage applies to personal liability coverage. For example, if you cause water to overflow from your apartment into the apartment below, the property damage you cause to that unit is covered under personal liability.
Below are some instances when renters insurance covers water damage.
If your personal property is damaged by a burst pipe or a toilet overflow.
A water leak in the ceiling damages your personal belongings.
You cause water damage to another unit in the building.
Although you don't need to worry about fixing structural issues in your apartment, you need to make sure that you protect personal belongings in the event of water damage. Keep in mind, though, that the water damage must not have been due to your negligence, such as in the case of a clogged toilet that is caused by flushing foreign objects.
When Doesn't Renters Insurance Cover Water Damage?
There may be occasions when your renters insurance policy won't cover water damage. One of these is if the damage to your personal property is due to flooding. You need a separate insurance policy for floods, especially if you live in an area that is flood-prone.
Many insurers provide flood insurance coverage through the National Flood Insurance Program (NFIP), so it is best to check if they carry this option.
Compare Insurance Rates
Ensure you are getting the best rate for your insurance. Compare quotes from the top insurance companies.
How to Prevent Water Damage
Getting renters insurance is a good way to protect your hard-earned assets from the peril of water damage. But an even better alternative is to prevent this peril in the first place.
We advise you to inform your landlord immediately of any issues that you might encounter. Also, regularly check and inspect your apartment's indoor plumbing system to learn of any leaks or damages.
Inform Your Landlord of Any Issues Right Away

If you notice any water seepage in the basement, ask your landlord to fix the cause to protect it from costly water damage. Likewise, inform your landlord if you need repairs to your home's exterior, including leaking windows, roof, downspouts and sprinklers and irrigation systems.

Maintain Your Indoor Plumbing Systems

Regularly inspect your apartment's plumbing and heating pipes, appliance hoses and faucets, and showers and tubs to learn of any leaks or damages. If you notice any issues, tell your landlord right away so they can fix them and avoid water damage. You may also consider asking them to install a water leak monitoring and shut-off system, as well as an emergency pressure release valve, to serve as an extra precaution.

Protect Your Personal Property

We strongly suggest you store your high-value property, memorabilia and bulk belongings in waterproof bins or on off-the-floor shelving. Also, keep an up-to-date inventory of your possessions to serve as a comprehensive list in the event of loss due to water damage.
Where to Buy Renters Insurance
Most of the leading insurance carriers, such as Travelers and GEICO, as well as regional providers, such as Lemonade and Toggle, provide renters insurance. MoneyGeek's guide to comparing renters insurance quotes can help you decide which renters insurance company best fits your needs and budget.
We found, on average, that the cost of renters insurance is around $13 per month. That rate can vary depending on the value of your belongings. Use MoneyGeek's personal property calculator to get an estimate of how much coverage you need.
Renters Insurance
Renters Insurance
About Mark Fitzpatrick
---
---