Personal property held in a storage facility is protected by renters insurance. This is covered by the personal property coverage included in standard renters insurance policies. According to the specifics of this coverage, your personal belongings will be covered whether they are stored at home or in a storage unit.
This means that if your personal property is stored in a storage facility and is damaged by a covered peril, your renters insurance company will reimburse you up to the policy's limit. You can find the specific perils covered by your renters insurance plan in the policy document.
The majority of standard renters insurance policies automatically cover storage units. This means that you are not required to pay extra for the protection of your personal items held in storage facilities. MoneyGeek provides more information on the coverages and exclusions of your renters insurance.
In this article:
Compare Insurance Rates
Ensure you are getting the best rate for your insurance. Compare quotes from the top insurance companies.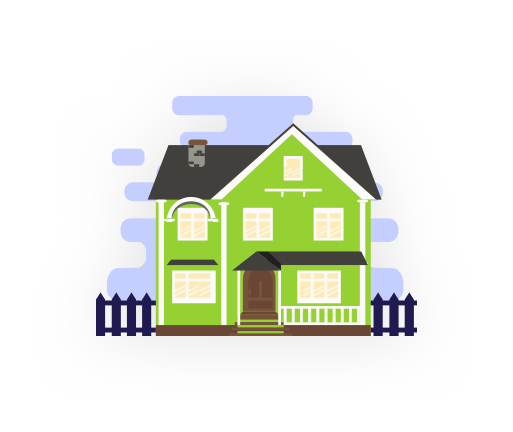 When Does Renters Insurance Cover Storage Units?
Personal items, such as clothing, electronics, furniture and appliances stored in storage units will be covered under your renters insurance's personal property coverage if they are damaged by a covered peril like fire or theft while in storage.
Here are some scenarios in which you may be certain that your renters insurance will cover your belongings in storage units.
If the items in your storage unit are stolen, renters insurance can cover the cost of damage and compensate you for your belongings.
If a tornado or water leak damages the storage unit in which you keep your personal belongings, you may be reimbursed up to the policy's limits.
If your storage unit is destroyed by fire, your personal items in storage will be protected.
Renters insurance policies generally cover personal property damage regardless of where it is stored. That said, property stored outside your rental home is typically only covered up to a predetermined dollar value or percentage of your overall personal property coverage.
For example, let's assume that your policy offers coverage for off-premises property up to 10% of your personal property limits. In this scenario, if your renters insurance coverage limit is $100,000 and your personal property damage costs more than $10,000, you will be liable to pay the rest.
When Doesn't Renters Insurance Cover Storage Units?
If you store your possessions in a storage facility primarily because your home is undergoing renovations or repairs, your insurance company will not pay out on your claim.
Coverage is also not available for possessions that you regularly store at another property that you own or rent, but that is not covered by your renters insurance policy.
Generally, renters insurance does not cover items like firearms or items destroyed by an earthquake or flood.
Compare Renters Insurance Rates
Ensure you're getting the best rate for your renters insurance. Compare quotes from the top insurance companies.
How to Protect Your Property in Storage Units
Your renters insurance may include coverage for personal property stored in self-storage units. However, it is in your best interest to take the necessary precautions to protect the safety of your items while they are stored in storage units, regardless of whether or not you have renters insurance.
Shop around for a secure facility

The safety of your items is crucial. Look for a well-gated facility with video surveillance and restricted access. Ensure the facility is clean and well-maintained and that there is effective usage of pest controls to keep rats and insects at bay.

Invest in a storage unit with temperature controls

Extreme humidity can promote mold growth, so it is essential that the facility has centralized temperature control. Otherwise, it would be prudent to invest in a thermostat to ensure the proper storage of any sensitive items.

Use shelves and wire racks to minimize contact with the floor

Keep the items stored in plastic containers or plastic sheets to prevent the accumulation of dust and moisture. Organize them categorically so that fragile items are stored separately and are not vulnerable to being crushed by other boxes. By storing them on shelves or wire racks, you can reduce the items' floor contact and the risk of flood or water damage.

Store flammable items in the center

If a fire breaks out anywhere in the storage facility, having flammable materials placed in the center may safeguard them.
Where to Buy Renters Insurance
Renters insurance is readily available from several companies. State Farm and Travelers are two of the major insurance firms that sell it. In addition, smaller companies such as Toggle and Lemonade offer it as well. Renters insurance has an average monthly cost of $13 but can vary widely based on a variety of factors.
Comparing renters insurance quotes is the best way to ensure you're getting the best bargain possible. The amount of personal property you possess and choose to insure is a crucial factor. MoneyGeek's calculator for personal property can help you decide how much coverage you need based on the value of your belongings.
Renters Insurance
Renters Insurance
About Mark Fitzpatrick
---
---