Your renters insurance, or any other insurance, does not cover roommates. You do have the option to list them on your policy for coverage, but expect a more expensive premium.
Keep in mind that if you need to file a claim, you and your roommates have to cosign the payout check. Also, as the policyholder, any claims that your roommate needs to file will reflect on your claims history, which may lead to an increase in your premium.
An alternative is for everyone in the rental to have their own policy. That way, roommates have renters insurance individually and share no liability — a much safer option.
Compare Insurance Rates
Ensure you are getting the best rate for your insurance. Compare quotes from the top insurance companies.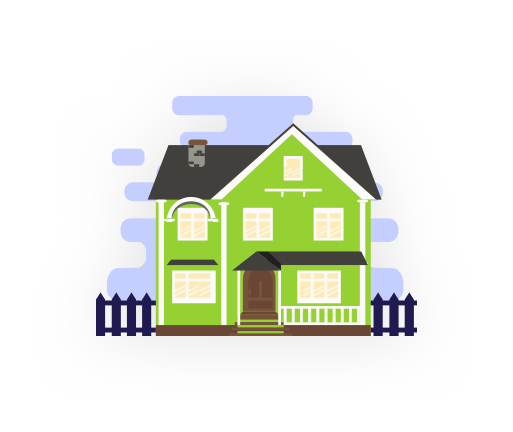 Why Doesn't Renters Insurance Cover Roommates?
The more people on a policy, the higher the chances of filing a claim. Insurers view that as very risky, which is why they exclude roommates under any standard insurance product, including renters insurance.
The best way to protect yourself and your personal property is to have your own renters insurance policy and for your roommates to have their own policies. That affords you more protection as the policyholder because you don't share liability with your roommates.
Compare Insurance Rates
Ensure you are getting the best rate for your insurance. Compare quotes from the top insurance companies.
How to Deal With Roommates
You have two options when dealing with roommates and renters insurance. The first is to include them on your policy, which we advise against. The second is for them to purchase their own renters policy. MoneyGeek recommends that you consider the second option since it protects you and costs less.
Because renters insurance does not automatically cover roommates, below are ways to manage living with others.
Find Out if You Can Share Your Renters Insurance

Whether you can share your renters insurance or not depends on the insurance carrier and the state where you live. Talk to your insurance agent to check if sharing renters insurance is permissible.

Get a Renters Insurance Policy for Just Yourself

Inventory everything you own to estimate the value of your personal belongings to get an accurate quote of how much personal property coverage you need. Do not include a roommate's belongings. Then, reach out to multiple companies for a renters policy all your own.

Have Separate Policies for Yourself and Your Roommates or Share Renters Insurance

If you decide to list your roommates on your renters insurance, you can split the premium, but the risks are greater for claims. If you choose to get separate policies, you pay your own premium and have adequate protection for your belongings.
Where to Buy Renters Insurance
Renters insurance is a standard product offering of most major insurance companies nationwide, such as State Farm and AAA, as well as smaller industry players, such as Lemonade and Toggle. Read through MoneyGeek's guide to comparing renters insurance quotes to learn about ways to save.
Based on our research, renters insurance costs an average of $13 per month, but this rate can vary depending on the value of your belongings. Plus, if you include roommates on the renters insurance policy, the cost will be higher.
Below is MoneyGeek's personal property calculator to help you get an accurate estimate of how much coverage you need for renters insurance.
Renters Insurance
Renters Insurance
About Mark Fitzpatrick
---
---