Typically, renters insurance covers mold damages to your belongings under your policy's personal property coverage.
Personal property coverage is a standard part of renters insurance that protects the furniture, electronics, clothing and other personal possessions in your rented dwelling. This coverage helps pay to repair or replace your personal effects if they get damaged under a covered peril, such as mold.
MoneyGeek broke down instances when mold damage is and is not covered by renters insurance.
A standard renters insurance policy typically covers mold damages. As such, you won't need to buy additional coverage to protect your belongings. However, mold caused by floods is excluded from covered perils, so you may want to get add-on mold coverage if you live in a flood-prone area.
In this article:
Compare Insurance Rates
Ensure you are getting the best rate for your insurance. Compare quotes from the top insurance companies.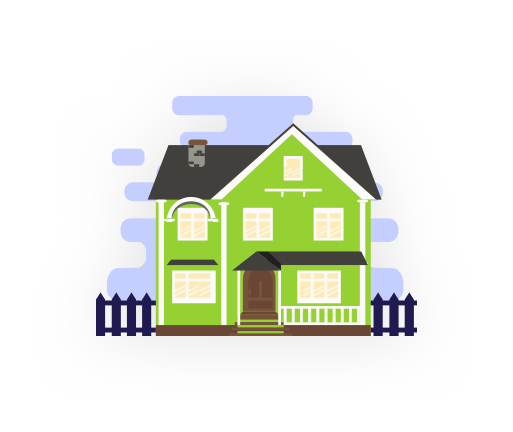 When Does Renters Insurance Cover Mold?
The personal property coverage in your renters insurance usually covers mold damage to your belongings when caused by water damage from plumbing or air conditioning overflow. Some examples include:
Your air conditioning system leaks and causes internal flooding, which leads to mold on your rug
Your clothes are exposed to water due to fire and develop mold
A pipe bursts and causes mold to grow on furniture
Mold damage to your possessions is covered by your renters insurance if a covered peri causes it. However, mold damage to the dwelling's structure is your landlord's responsibility — they should deal with mold on your apartment's walls, roof or pipes. If your landlord's neglect is the cause of the mold, damages to your belongings may not be covered by your renters insurance.
When Doesn't Renters Insurance Cover Mold?
Renters insurance does not cover mold if your negligence caused the damage. For example, if water spills in your closet and you leave it for several weeks until it creates mold, your renters insurance won't cover damages to your clothes or furniture.
Additionally, you won't be compensated if the mold is the result of an external flood, such as those caused by storm surges, heavy rains or sewer overflow. You'll need separate insurance policies and endorsements to cover such perils.
Lastly, renters insurance only extends to your personal property. It doesn't cover your dwelling's walls, floors, roof and overall house structure.
Compare Insurance Rates
Ensure you are getting the best rate for your insurance. Compare quotes from the top insurance companies.
How to Prevent Molds
It's reassuring to know that your renters insurance policy protects your belongings from mold. However, it's better and cheaper to prevent a mold infestation from happening in the first place. Since mold grows in moist and warm areas, it's good to ensure your plumbing system is leak-proof and your rooms are well-ventilated.
Keep humidity levels as low as possible

A humidity level of 50% or higher can cause mold in your house. Consider purchasing an air conditioner or dehumidifier to control your home's humidity.

Keeping your windows opened will ensure free-flowing air inside your house, which reduces moisture. Installing exhaust fans in your kitchen and bathroom will also reduce humidity.

Locate and fix leaking pipes

Check your pipes and fittings for any signs of leaks and fix or replace broken ones.

Clean up and dry quickly after a flood

If your house is flooded, clean up fully within 48 hours to avoid mold growth. Check spots that may have remained damp after being soaked in flood water.
Where to Buy Renters Insurance
You can buy renters insurance from most major insurance companies. Likewise, smaller insurance providers, such as Lemonade and Toggle, can also fulfill your insurance needs.
MoneyGeek found that the average cost of renters insurance is $13 per month, but your rate can vary based on your personal property's value. You can use our personal property calculator below to estimate how much coverage you'll need.
Renters Insurance
Renters Insurance
About Mark Fitzpatrick
---
---