Flood damage coverage is an add-on or endorsement policy. It is not usually bundled with standard renters insurance. It shouldn't be confused with water damage coverage, which protects against leaks, sump pumps backing up and other types of property damage caused by water that is not related to weather.
Some of the companies that offer an endorsement flood damage coverage include Amica Mutual, Gallagher and USAA. Even Allstate, which is ranked as one of MoneyGeek's best renters insurance companies, offers flood damage coverage.
Meanwhile, some insurers that don't offer protection against flood damage as an add-on policy still provide an alternative where you have to get it from a separate insurance policy. Nationwide and Lemonade both offer flood insurance separate from renters insurance.
Because renters insurance policies often do not include automatic coverage for flood damage, you will need to acquire this coverage separately as an add-on to your policy. Some insurers offer it as a standard or endorsement coverage of property insurance as well.
In this article:
Compare Insurance Rates
Ensure you are getting the best rate for your insurance. Compare quotes from the top insurance companies.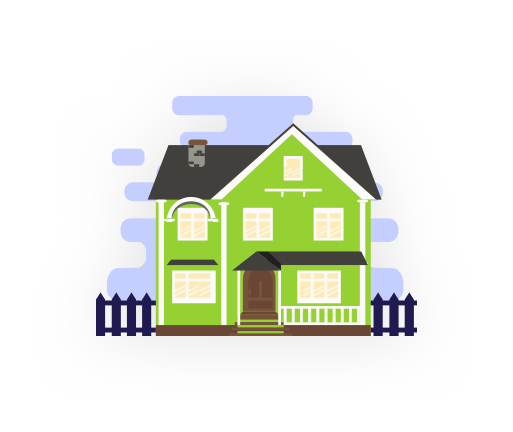 When Does Renters Insurance Cover Floods?
When purchased as an add-on coverage, renters insurance covers flood damage to help renters with the expense of replacing possessions destroyed by floodwater. Storms, rain, melting snow or ice, collapsed dams, mudslides and other natural calamities can all result in significant flooding on your property.
Renters flood insurance can help protect your various possessions from floods, including clothes, electronics, furniture, books, some appliances like mini-fridge and clothes washers, rugs and carpets.
Basements are considered to be more prone to flooding than the other parts of your house. As a result, fewer types of items can be stored there and still be covered by flood damage protection.
If you're a renter in a moderate to high flood-risk location, you should acquire renters flood insurance. If you live in a lower-risk area, you should think about getting it. Renters near the Florida coast, for example, may require more flood insurance than the average tenant, but you shouldn't underrate your risk unless you live in an elevated apartment or home. Some insurers also provide flood insurance through the National Flood Insurance Program to property owners in flood-prone areas.
When Doesn't Renters Insurance Cover Floods?
Generally, renters insurance will not cover damage to your items caused by water coming in from the outside, as this is classified as flood damage rather than water damage. For example, if a storm surge or a displaced river caused by heavy rain flooded your area, destroying your properties, your insurer would not cover the costs.
Flood insurance for renters also does not cover the actual structure of the building, such as damaged flooring, walls or roof. Your landlord's flood insurance would cover this.
Compare Insurance Rates
Ensure you are getting the best rate for your insurance. Compare quotes from the top insurance companies.
Do You Need Coverage for Floods?
Flood insurance for renters covers damage caused by a flood occurrence, including a flash flood. You can submit a claim under your renters insurance coverage if water damages your personal possessions due to an issue such as a broken pipe or a fire sprinkler. Below are more reasons to get flood damage coverage with your renters insurance.
You live in a high-risk area.

While flood damage coverage is generally recommended, it is strongly encouraged for those who live in an area where flooding frequently occurs. This is especially true for those renting near or in high-risk areas such as Fort Myers in Florida and Coastal Georgia.

Damage caused by a flood can be expensive.

Flooding can be costly, especially considering that just repairing a tiny portion of your carpet may cost hundreds of dollars. You may also need to replace all of your damaged furniture, electronic appliances and your other properties affected by the water. You'd also have to pay for hotel accommodations and other relocation expenses while your house is being refurbished or restored following a flood.
Where to Buy Renters Insurance
Renters insurance is available from major insurance providers like Progressive and Travelers, as well as smaller and less-known insurance companies like Lemonade and Toggle. MoneyGeek has a guide to comparing renters insurance rates if you're not sure which coverage is right for you.
The average cost of renters insurance is $13 per month. However, rates vary depending on where you live and the value of your personal possessions. You may use MoneyGeek's personal property calculator below to estimate how much coverage you need.
Renters Insurance
Renters Insurance
About Mark Fitzpatrick
---
---