The personal property coverage in renters insurance policies automatically includes protection against damage caused by fires.
Personal property coverage covers the cost of repairing or replacing your items in the event of a covered loss, such as theft or fire. Also known as contents insurance, this type of coverage is often included in renters policies and typically covers furniture, electronics, clothes, artwork and sports equipment.
MoneyGeek's guide can help you understand when your renters insurance policy covers fires and when it doesn't.
Does renters insurance cover fires? Your renters insurance policy already covers fires, meaning you do not need to purchase additional coverage to protect your home from this peril. MoneyGeek's guide can help you determine what's included in your renters insurance coverage.
In this article:
Compare Insurance Rates
Ensure you are getting the best rate for your insurance. Compare quotes from the top insurance companies.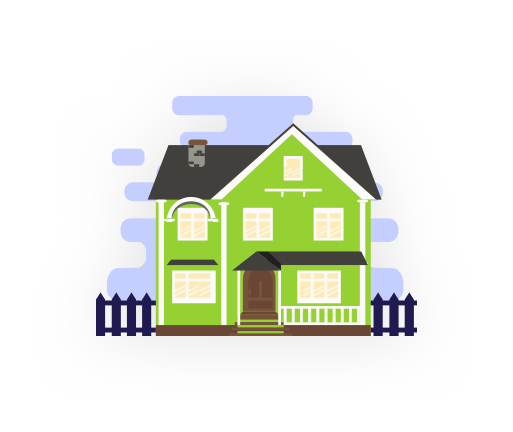 When Does Renters Insurance Cover Fires?
Fire is one of the common perils your renters insurance covers. If fire destroys your belongings, you will be eligible for payment from your insurer, unless you caused the fire intentionally. Some of the situations when renters insurance covers fire damage include:
If an electrical fire burns your electronic devices and other items, your policy will cover the cost to repair or replace the items.
If a fire begins in your kitchen or from a candle and results in the loss of artwork, furniture, clothes or other items, your renters insurance may help pay for the cost of the damage.
If a fire begins in adjacent units and reaches yours, your policy will cover the cost of repairs and damage.
Renters insurance will cover the cost to repair or replace belongings damaged by fire. However, your policy will not include damage to the physical building, as this is the landlord's responsibility. Monetary limits often exist for valuable items, such as jewelry and fine art. You may need to purchase additional insurance to cover such items.
When Doesn't Renters Insurance Cover Fires?
While your renters insurance includes protection against fire damage, certain instances may not be covered, such as when the insurer can prove that you purposely caused the fire.
Insurance companies also place limits on high-value items, such as firearms, antiques and jewelry. It's wise to speak to your provider and explore limits for these items. In most cases, your renters insurance won't cover your roommate's personal property, so roommates may need to purchase their own coverage.
Compare Insurance Rates
Ensure you are getting the best rate for your insurance. Compare quotes from the top insurance companies.
How to Prevent Fires
Although it's good to have insurance against fires, prevention is the best policy. Checking for faulty wiring, as well as exercising caution in the kitchen and with alternative heating sources, can significantly help reduce the risk of fire in your rental unit.
Repair or replace faulty electrical appliances

Checking electrical cords in the home and replacing the frayed wires can help reduce fire incidents. Avoid covering electrical cords with items like rugs and overloading your circuits.

Exercise caution when handling kitchen appliances

Some fires may also occur due to carelessness in the kitchen. Don't leave pans or pots on the stove unattended, and always have a fire extinguisher on hand. Keep appliances clean, as grease or spilled food can ignite when you turn on your oven or stove.

Watch out during blackouts

After a blackout, a power surge could short circuit your electric appliances. Be sure to turn these off when the electricity goes out or install power regulators in your home.

Ensure safety of alternative sources of heat

Some alternative heating sources can also cause a fire in your rented unit. Pay attention to the safety features of space heaters, and place heaters far from curtains, furniture and other items that can easily catch fire. If you install an alternative heating system, such as a wood stove, follow the user manual or hire a professional to do the installation.
Where to Buy Renters Insurance
Major insurance providers like Allstate, GEICO and Nationwide and smaller regional companies, such as Toggle and Lemonade, provide renters insurance policies in the United States.
If you need to purchase a policy but are unsure of the best option for your needs, you can use MoneyGeek's guide to compare renters insurance quotes across multiple companies.
MoneyGeek found that renters insurance costs an average of $13 per month. However, your rates may vary depending on various factors, including where you live and how much personal property you own. You can use the following personal property calculator to determine how much coverage suits your needs.
Renters Insurance
Renters Insurance
About Mark Fitzpatrick
---
---