Standard renters insurance covers firearms so you can protect your firearm or your collection in your apartment. It falls under the personal property coverage in your renters insurance policy. Fortunately, this coverage is already included in most policies, although the amount of coverage depends on your needs.
Personal property coverage takes care of your belongings such as furniture, appliances, electronics and more. High-value items or expensive personal property, including jewelry, artwork and firearms, are also part of this coverage. With this protection, your policy can pay for the costs of repair and replacement in case of loss or damage to your things.
In most cases, renters insurance automatically includes firearms under personal property coverage. Because firearms are high-value items, the coverage is limited. If you want to have more coverage for your firearms, consider checking with your insurer for other endorsements or coverages that you can add to your policy.
In this article:
Compare Insurance Rates
Ensure you are getting the best rate for your insurance. Compare quotes from the top insurance companies.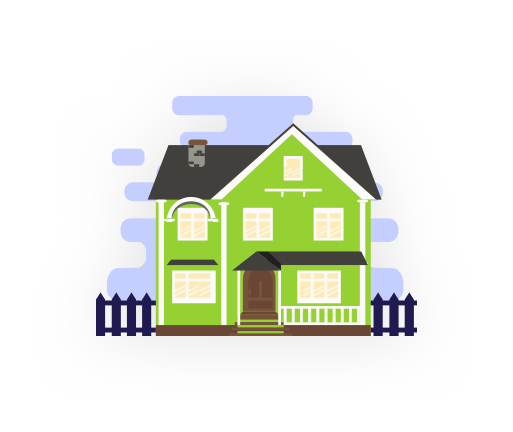 When Does Renters Insurance Cover Firearms?
The personal property coverage of your renters insurance covers your firearm when it's damaged or stolen. Policies typically specify the causes of damage or loss that are covered, like fire, theft, vandalism and more.
If thieves break into your apartment and steal your firearm, you are covered.
If a fire breaks out in your building, reaches your apartment and damages your firearm, you are covered.
If you placed your firearm in a storage unit and there's fire, theft or other covered perils occur in the storage unit and cause damage to your firearm, you are covered.
Personal property coverage only protects your firearm when it's lost or damaged because of certain events. However, the coverage will be limited. For example, if you have a firearm collection worth $5,000 but your policy sets a limit of $2,500, you won't receive payment for your full collection.
When Doesn't Renters Insurance Cover Firearms?
Much like there are covered causes for the damage or loss of your firearm, there are also causes that aren't covered. Personal property coverage does not cover your roommate's things or loss and damage caused by floods, sinkholes, earthquakes, etc. For example, if you and your roommate both own firearms and all of them are damaged because of a fire in your apartment, only your firearm will be covered by your insurance.
Compare Insurance Rates
Ensure you are getting the best rate for your insurance. Compare quotes from the top insurance companies.
How to Protect Your Firearms
Insurance can save you a lot of time, money and trouble when unexpected things happen. Yet, prevention is a better option than having to file a claim. To avoid needing to file a claim for your lost or damaged firearm, it's best to keep it in a safe place and protect it from accidents.
Lock your gun in a safe place

Keeping your gun in a safe, a vault or a compartment with a padlock is the best way to prevent it from being stolen or damaged.

Your gun also needs to be kept in a hidden place so no one — whether they're thieves, your roommate, a family member or a child — can simply take it. This could be in the back corner of your closet or a secret compartment in your apartment.

Do not keep your gun under your bed

Having a gun under the bed may be accessible, but it's also prone to theft. It may also be easily damaged by fire, especially because the mattress and sheets can easily catch on fire.
Where to Buy Renters Insurance
Most insurance companies offer renters insurance. If you're looking for a policy, you can check out major insurers like State Farm and Allstate or even smaller companies like Lemonade or Toggle.
Comparing renters insurance quotes will help you get an idea of how much your renters insurance will cost. On average, renters insurance costs $13 per month. The price of your renters insurance will vary based on your personal property. MoneyGeek's personal property calculator can help you find the amount of renters insurance you may need.
Renters Insurance
Renters Insurance
About Mark Fitzpatrick
---
---