Renters insurance coverage includes additional living expenses coverage as standard coverage. Additional living expenses coverage can pay for temporary housing if your rental is temporarily uninhabitable.
If you are displaced from your rental due to a covered event, your renters insurance will automatically pay for the increased costs of staying at a hotel, Airbnb or even another rental until you can return. It may also pay for any other additional living expenses, such as your laundry, the cost to get to work from your temporary housing, boarding of pets, storage units and more. However, renters insurance limits for loss of use can vary, which is why it's important to get enough coverage.
Temporary housing due to a covered event is automatically covered by any renters insurance policy. However, how much you're covered for will depend on your policy's limits.
In this article:
Compare Insurance Rates
Ensure you are getting the best rate for your insurance. Compare quotes from the top insurance companies.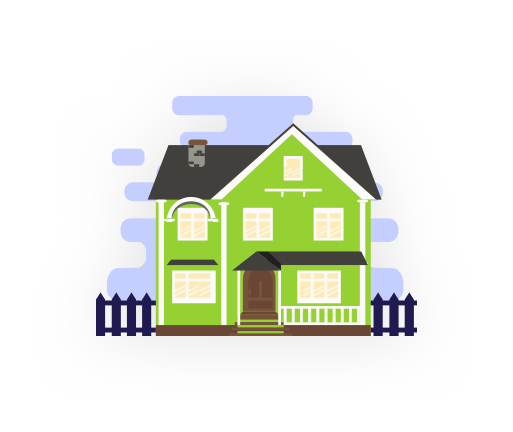 When Does Renters Insurance Cover Extended Hotel Stays?
The additional living expenses coverage on your renters insurance policy will pay for increased costs of temporary housing, which can come in the form of hotels, Airbnbs or temporary rentals. Below are a few example scenarios where you can expect to be covered by your renters insurance policy.
If your rental home is uninhabitable due to a fire, you might be relocated to a hotel if the damages will not take long to repair and it fits into your policy's limits.
If your rental home gets damaged due to wind or hail, your renters insurance can pay for a hotel along with any costs for food, laundry or pet boarding.
If your rental home suffers from water damage due to freezing or leaking plumbing, renters insurance can pay for a hotel.
Renters insurance ensures that you are protected in case you get displaced by a covered event. Not only does it help pay for temporary housing, it also pays for a lot of costs that increase as a result of your displacement. For instance, if you get placed in a hotel and spend an additional $150 a week on ordering takeout because you can't cook, renters insurance could help you recoup these costs.
When Doesn't Renters Insurance Cover Extended Hotel Stays?
If your rental becomes uninhabitable due to an uncovered event, such as an earthquake or flood, your hotel expenses will not be covered. However, some insurers may offer you additional coverage for these events.
Another instance where you may not be covered is if the damage to your rental was caused by you. This will mean you will have to pay for temporary housing out-of-pocket since you caused the damage.
Compare Renters Insurance Rates
Ensure you're getting the best rate for your renters insurance. Compare quotes from the top insurance companies.
How to Prevent Extended Hotel Stays
Needing to stay at a hotel temporarily can cause a lot of disruption in your day-to-day activities, not to mention the costs can add up quickly. Protecting yourself from needing to use your loss of use coverage is the ultimate way to ensure you can continue your daily activities.
Install a backup generator

Having a backup generator can ensure the important parts of your house are up and running, which can prevent you from having to utilize your loss of use coverage. Make sure to ask your landlord for permission to ensure you aren't violating any part of your contract.

Prevent mold and water damage

Mold and water damages can drive you out of your rental if not managed properly. Make sure to stay vigilant for any mold and ask your landlord to ensure that the plumbing systems are always well-maintained.

Ask your landlord to reinforce your home against perils

Any reinforcements to your rental must be made by your landlord. If you live in an area prone to wind or hail, fires or floods, you may be able to request that your landlord reinforce the home against such events.
Where to Buy Renters Insurance
Renters insurance can be purchased from most major companies, such as GEICO, Amica Mutual, Allstate, Nationwide and more. Smaller companies such as Lemonade, Toggle or Roost also offer renters insurance, which means it's available just about anywhere.
The average cost of renters insurance is $13 per month, but your actual rates can vary based on your limits, location and other factors. Comparing renters insurance between providers can ensure you get the best rate for your needs.
Use MoneyGeek's renters insurance calculator below to compute how much you may have to pay based on your personal property limits.
Renters Insurance
Renters Insurance
About Mark Fitzpatrick
---
---