Are you wondering if renters insurance covers earthquakes? While renters insurance covers a wide range of items and events, it doesn't cover earthquake damages. A possible solution to cover the cost of this disaster is to purchase additional earthquake coverage.
Several insurance companies offer this endorsement as part of their product line. For example, you can take a look at Nationwide, Lemonade, Amica Mutual, ePremium, Liberty Mutual, Roost, Gallagher and The Hartford. State Farm, one of the best renters insurance companies, offers earthquake coverage as a separate policy., USAA includes this coverage in its standard policy.
MONEYGEEK QUICK TIP
Earthquake damage is not always covered automatically by most renters insurance policies. As a result, you might need to purchase this coverage as an add-on, especially if you live in an earthquake-prone area. MoneyGeek's guide on renters insurance explains what it covers and what it doesn't.
Compare Insurance Rates
Ensure you are getting the best rate for your insurance. Compare quotes from the top insurance companies.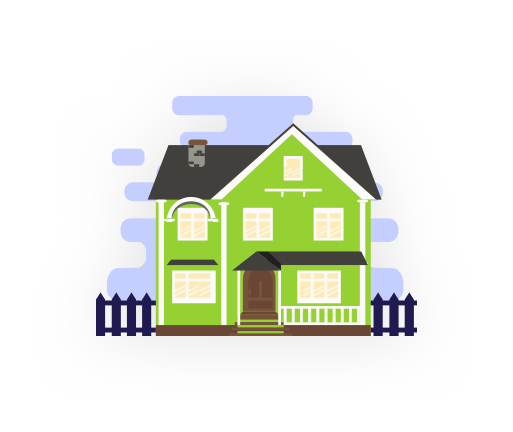 When Does Renters Insurance Cover Earthquake Damage?
If you want to protect yourself against earthquakes, you will have to purchase earthquake insurance as an add-on to your standard policy. In case of covered earthquakes, this endorsement will pay up to your selected limits. The following are some examples of how renters insurance covers earthquake-related damages.
You will be compensated for covered losses to your property resulting from earthquakes up to your selected limits.
Your rent will be covered while your house is being repaired.
The main purpose of earthquake insurance is to provide you with a place to live after an earthquake. However, earthquake insurance does not cover all losses. For instance, in the event of an earthquake damaging your rental home, your earthquake insurance covers the damage and your rent while it is being repaired. However, this varies among insurers, so it is best to consult with your provider regarding your coverage limits.
When Doesn't Renters Insurance Cover Earthquakes?
Exclusions are part of every insurance policy. They are things that the policy doesn't cover. The circumstances where your renters insurance won't cover earthquakes are:
Fire: A homeowner's policy already covers most things that earthquake insurance does not. Fire damage from an earthquake is covered by your homeowners policy. As such, your earthquake policy will not cover fire damage.
Land: The majority of earthquake insurance policies do not cover damage to your land, including sinkholes caused by erosion and other hidden openings. If you want to restore or stabilize your land, you may be able to purchase additional coverage.
Vehicles: Typically, damage to your vehicle is not covered by earthquake insurance, even if it is caused by an earthquake. Check your auto insurance policy to see if it covers that type of damage.
Flood: Flood, tsunami, sewer or drain back-up are not covered by earthquake insurance. For instance, if your home is flooded by a lake after an earthquake, earthquake insurance will not pay to repair the damages. Usually, you will need flood insurance for that.
Compare Insurance Rates
Ensure you are getting the best rate for your insurance. Compare quotes from the top insurance companies.
Do You Need Coverage for Earthquakes?
Renters insurance coverage that includes earthquake coverage can come in handy since you never know when an earthquake will occur. In addition to the costs of repairs, renting a new place while the repairs are being made can be expensive. MoneyGeek explains why having earthquake coverage is beneficial below.
Earthquakes are more common in some areas than in others. When an earthquake causes property damage, you are covered for repairs or rebuilding rather than having to lose everything or rack up even more debt for the cost of repairs and reconstruction.

Cost is lower in low-risk zones

Lower-risk zones have lower insurance costs, so you won't pay as much as people in high-risk areas do. We recommend getting quotes in order to make an informed decision. It may be worth paying $20 a month for earthquake insurance if you find it provides peace of mind.

Additional living expenses

After an earthquake, if your home cannot be occupied, you may receive additional living expenses for accommodation during the rebuilding process.
Where to Buy Renters Insurance
Renters insurance is readily available from many providers. The majority of major insurance companies offer it, including Nationwide and State Farm. Several smaller companies, such as Toggle and Lemonade, sell it as well. Several factors influence the cost of renters insurance, but the average cost of renters insurance is about $13 a month.
To ensure you're getting the best deal, you should compare renters insurance quotes from different companies. You can use MoneyGeek's personal property calculator to calculate the amount of insurance you need based on your possessions.
Renters Insurance
Renters Insurance