Renters insurance covers various events and losses — but car theft is not one of them. Instead, renters insurance pays for the loss of items stolen from inside your vehicle, which fall under personal property coverage.
Generally, personal property coverage, or contents coverage, pays for the repair or replacement of any items affected by a covered event. These items can include furniture, appliances, gadgets and more. However, some high-value items, such as art or jewelry, may require additional scheduled personal property coverage.
The personal property coverage under a renters insurance policy will pay to replace items stolen from your car, but not the stolen vehicle itself. Instead, you need a comprehensive auto insurance policy to help pay for a stolen car.
In this article:
Compare Insurance Rates
Ensure you are getting the best rate for your insurance. Compare quotes from the top insurance companies.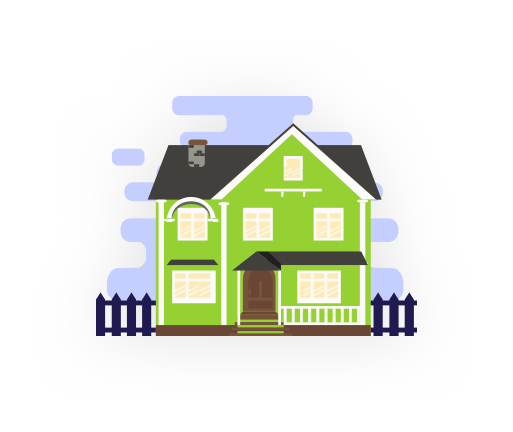 When Does Renters Insurance Cover Car Theft?
Items stolen from your car are covered under your personal property coverage, which is part of every standard renters insurance policy. However, if the car itself is stolen, it is not covered by your renters insurance.
If your car gets broken into and your laptop, phone, or other personal items are stolen, renters insurance can pay for the cost to replace the items.
If someone steals an item that is mounted to your car, like a bicycle, renters insurance can help cover the cost.
Generally, damages and losses related to your vehicle are covered by auto insurance, not renters insurance. For instance, if your car window is broken due to theft, your auto insurance pays for the damage.
However, auto insurance will not help you recover any personal items that were stolen from your vehicle, which is where the personal property coverage from your renters insurance kicks in. Having both policies can help ensure you're covered from all or most events.
When Doesn't Renters Insurance Cover Car Theft?
Renters insurance will not cover your car if it is stolen or damaged. These incidents are covered by your auto insurance policy, which should include comprehensive coverage that pays for any damages outside of an accident.
Compare Insurance Rates
Ensure you are getting the best rate for your insurance. Compare quotes from the top insurance companies.
How to Protect Yourself From Car Theft
While insurance stands as protection, you can take several measures to avoid theft of items from your car or theft of the car itself. Here are some measures you can take to help keep your car safe from thieves.
It's easy to become complacent and leave your car doors unlocked if you live in a nice or safe neighborhood. But thieves can strike anywhere, so lock your doors any time you leave the vehicle — even if you'll only be gone a few minutes.

Install a vehicle immobilizer

A vehicle immobilizer system incorporates smart keys, kill switches and wireless ignition verification — all of which can disable the vehicle should a thief try to steal it.

Install a tracking system

If someone manages to steal your car, having a tracking system can help the authorities locate and retrieve it.

Do not leave keys in the vehicle

Leaving the keys inside the car makes it easy for thieves to steal it. Make sure your keys are always safe on your person or at home.
Where to Buy Renters Insurance
You can purchase renters insurance through many major insurance companies, such as GEICO or Allstate, or smaller ones, such as Lemonade or Toggle.
On average, renters insurance costs around $13 per month, but your actual premium will depend on your limits and how much your valuables cost. It's important to compare renters insurance providers to find the best rate for your needs.
If you have particular limits in mind, use our calculator below to estimate your costs.
Renters Insurance
Renters Insurance
About Mark Fitzpatrick
---
---