Bed bug infestation is a peril that you will probably not find included in your standard renters insurance policy. If you want coverage against damages caused by these pests, you'll have to look into the companies that offer this protection as an endorsement or add-on coverage.
For example, you may look at ePremium and Jetty's Bed Bug Remediation Coverage and Bed Bug Protection policies, respectively. This type of coverage is useful because, even if you suspect or find out that there are bed bugs in your rented unit, your landlord might not be found at fault for the infestation. This means that fixing the problem or further damage prevention will be your responsibility.
MONEYGEEK QUICK TIP
Although bed bugs aren't as common as other pests, they can still be irritating and cause damage. However, most renters insurance plans do not automatically cover this risk, so you will need to acquire coverage as an add-on.
Compare Insurance Rates
Ensure you are getting the best rate for your insurance. Compare quotes from the top insurance companies.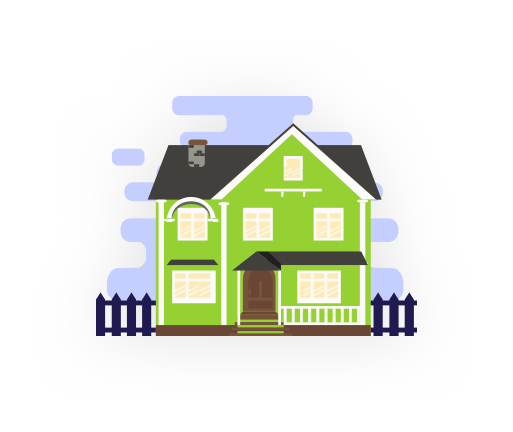 When Does Renters Insurance Cover Bed Bugs?
If your rental has bed bugs, a bed bug protection policy can help cover the cost of terminating them. Remember that you can only get this coverage if either it's included in your renters insurance policy or you have it added. Otherwise, the responsibility of getting rid of them could fall on you.
If you have bed bug protection in your policy, you can file a claim to get rid of the bed bug infestation as well as clean and sterilize your rental.
Your bed bug protection policy may take effect as long as an infestation is discovered in your unit, regardless if it's your fault or your landlord's.
Depending on the company and your coverage amount, you can also have your insurer replace or clean infested items, including your mattress. This can be helpful and applies regardless of who caused the infestation.
When Doesn't Renters Insurance Cover Bed Bugs?
Rodent and insect infestations, including bed bugs, are typically not covered by a regular renters insurance policy. This is because renters insurance is intended to cover unforeseen losses such as fire or tornado damage. Pest control is frequently seen as ordinary maintenance.
Bed bug protection coverage also doesn't help with all the expenses associated with an infestation. For instance, you won't be reimbursed for the medical expenses you might face if you need treatment for bed bug bites.
Compare Renters Insurance Rates
Ensure you're getting the best rate for your renters insurance. Compare quotes from the top insurance companies.
Do You Need Coverage for Bed Bugs?
Upgrading your renters insurance to include bed bug coverage might be beneficial because these pests can cause a lot of discomfort as well as other health and property concerns. It could be more expensive to hire exterminators to deal with them, especially if they manage to return.
Your landlord may not pay for the damages

Even if you've established that your landlord caused the bed bug infestation, you may be unable to pursue a renters insurance claim. Furthermore, if your landlord refuses to pay for the damages, you will most likely be responsible for any personal property damage as well as the expense of an exterminator.

You might unknowingly introduce bed bugs to your rented apartment

If you travel often, you may find that a bed bug infestation has begun after returning from a trip. In this case, you are fully responsible for taking care to ensure that those pests are removed.
Where to Buy Renters Insurance
Most large insurance companies, such as Allstate and GEICO, sell renters insurance. It's also available from smaller insurers like Toggle and Lemonade. The average cost of renters insurance is roughly $13 per month, although the exact cost is determined by various factors.
Since rates vary widely among insurance providers, it's wise to shop around and compare renters insurance quotes to guarantee you receive the best offer. The personal property calculator on MoneyGeek can help you figure out how much coverage you need based on your belongings.
Renters Insurance
Renters Insurance
About Mark Fitzpatrick
---
---