​​If it seems like your energy bill is higher than usual, you're not hallucinating. In January 2022, the national average residential electricity rate rose 8% from the previous January, which was the biggest jump in over a decade. The average cost was 14 cents per kilowatt-hour. A MoneyGeek study about the most expensive states for winter heating found a 28% increase in heating costs from winter 2021–2022 to winter 2022–2023.
Energy costs tend to rise in the summer and winter months when homes are running air conditioning and heating, respectively. Also, homes use more electricity in the colder months since the sun sets earlier.
No matter what season you're in, you can reduce your ever-rising energy costs. Then, you can save a ton of money among the other fees, bills and homeowners insurance you're paying while maintaining your home. Here's how you can do that.
1. Get a Nest Thermostat
A Nest Thermostat is an Energy Star certified, smart thermostat that learns your energy habits and adjusts accordingly. It can schedule your heating and A/C depending on your need. For instance, when you're at work, you can turn the A/C off to save money. According to the Nest website, people save an average of 10% to 12% on heating bills and 15% on cooling bills. Plus, you may be able to get up to $185 in rebates from your energy provider just by purchasing a Nest device.
2. Unplug Unused Devices
Did you know that even if your devices are turned off, they're still consuming energy if they're plugged in? Unplug anything you aren't actively using, including your kitchen appliances, hair dryer and charging wires. If you get power strips, this job becomes much easier.
3. Take Shorter Showers
While taking a long, hot shower or bath is a good idea every once in a while, especially in the winter, doing this on a regular basis is going to increase your energy bill. Taking a shorter shower — as well as turning the temperature down — can reduce your energy costs. Encourage everyone in your family to do the same.
4. Turn Off Your Lights
When you aren't in a room, switch the lights off. If you live with other people, you can leave notes to remind them to turn the lights off. You can also set timers to turn off your lights at a specific time every day.
5. Hang Your Clothes Outside to Dry
In the warmer months, if you hang up your clothes to dry outside, you can cut down on your energy costs. A dryer uses about 3,000 watts per hour, so the savings could be huge if you're doing laundry all the time.
6. Install CFL Bulbs
Compact fluorescent lamp (CFL) bulbs are much more energy-efficient than incandescent bulbs. They offer 10,000 hours of light and, at 8 cents per kilowatt-hour, use $10.40 worth of energy. The incandescent equivalent is seven bulbs, and the electricity would cost you, on average, $48.
7. Turn the Water Off
You don't need to keep the water running the entire time when you're brushing your teeth or doing the dishes. You could soak your dishes in a dish tub and then rinse them off.
8. Use Weatherstripping
In the winter, cold air can get into your home if your doors aren't properly sealed. Get some rubber foam weatherstripping material and seal doors connected to the outdoors. You also may need to replace old weatherstripping if it's worn out.
9. Put Up Curtains
Curtains can work wonders when it comes to keeping your home cool during the summer and warm during the winter. In the summer, you can drop the temperature in your home. In the winter, you can open them during the day to get sunlight, and at night, close them completely to keep the warm air inside your home. Make sure you dust and vacuum them as needed since dust tends to collect on curtains.
10. Clean Your Dryer Duct
Lint collects in your dryer duct and lint screen, making your dryer less efficient. Clean the duct once per year and the lint screen after every use. When you do this, you'll also be protecting your home since lint can cause fires.
11. Look Into Energy Discounts
Your local energy company may offer you a discount if you are low-income. Look into its available programs and send in the required proof of income. Along with a discount, you may be able to receive materials like new lightbulbs, air conditioning units and other items you can install around your home to save big on your bill.
12. Use Your Fans
In the summer, instead of turning on the A/C right away, turn on your fans instead. They are much more energy-efficient and may be just as effective. In the winter, have them spin clockwise at a low speed to move warm trapped air around the room.
13. Air-Dry Your Dishes
Don't be so quick to use the dishwasher when you have dirty dishes. You can wash them quickly in the sink and put them on a dish drying rack instead.
14. Don't Open Your Oven Door
When you're cooking, refrain from opening your oven door to check on your food. When you do this, the internal temperature could drop 25 degrees Fahrenheit, making cooking take longer. Instead, you can turn on the oven light and peak at your food through the door to see if it's ready.
15. Use a Smaller Appliance to Cook
You don't need to use your oven for everything. As an alternative, try cooking in your air fryer, microwave or toaster oven. These days, you may be able to get a device that has more than one function and allows you to cook all different types of food.
Keeping Energy Costs Low
By taking these steps, you can drastically reduce your bill and contribute to your overall energy savings. Then, you'll have more money freed up for the other important bills you have, as well as discretionary spending. And, of course, as an added bonus, you'll be doing your crucial part in making our planet more sustainable.
About Kylie Ora Lobell
---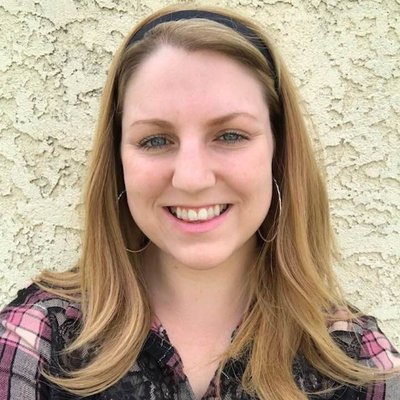 ---