score
57
pros
Above-average ratings for customer satisfaction and financial stability
Offers unique coverages, like pet coverage and better car replacement
Offers many discounts, including early signing, good payer and safe driving
cons
Has many customer complaints
Missing common coverages, like rental car reimbursement and gap insurance
---
Verdict
MoneyGeek found Selective Insurance has an above-average score on customer satisfaction and an average score for customer complaints.
If you need further information about Selective and other insurance providers in your state, MoneyGeek recommends that you explore our lists of the cheapest car insurance companies and the best car insurance companies. For a thorough comparison of Selective and other auto insurers, you can use the auto insurance company comparison tool.
How Does Selective Insurance Rank for Customer Service?
While Selective Insurance has not been reviewed by consumer intelligence company J.D. Power, sources such as AM Best and the National Association of Insurance Commissioners (NAIC) both collect and provide data about the agency. Review the following two sections to see how Selective Insurance stacks up against other car insurance companies.
Customer Satisfaction Rating
The Better Business Bureau gives a new "A" rating for Selective Insurance but this rating is not based on individual consumer interactions. Selective Insurance car insurance customer reviews on the BBB website total 21 over the last three years and average one star out of a possible five. Complaints touch on issues such as delayed responses and claims processing.
Customer Complaint Ratio
The National Association of Insurance Commissioners (NAIC) compiles annual complaint ratios for insurance companies to help consumers make an informed decision when selecting a carrier. The median complaint ratio is 1.00 while Selective Insurance received a score of 4.69. This number means the business received many more complaints than the national median. If customer satisfaction is important to you, remember to compare quotes from other insurance agencies before making your decision.
Compare Auto Insurance Rates
Ensure you're getting the best rate for your auto insurance. Compare quotes from the top insurance companies.
Discounts Offered by Selective Insurance That Can Help You Save
Discounts are a great way to save on your Selective Insurance auto policy. Those who want to cut their auto insurance costs can choose from several typical discounts offered by Selective, such as bundling, safe driving, driver's education, good student and anti-theft system. It also offers unique discounts, like early signing and good payer discounts.
If you're seeking discounts for going paperless or paying in full, then you may need to look elsewhere.
Car Insurance Comparison Tool
Compare your personalized auto insurance options side by side.
Your Details
Vehicle Details
Free and simple - Your information is secure.
The cost of car insurance is highly personalized and varies from driver to driver. Auto insurance companies weigh several factors when considering your rate, including age, driving record, address, the type of car you drive and more. The MoneyGeek calculator estimates how much you could pay for car insurance, without entering your personal information. The estimator can help you decide if it's time to switch car insurance companies or find a provider that fits your needs and budget.
Does Selective Insurance Offer Broad or Unique Coverage?
Just like other auto insurers, Selective Insurance offers state minimum auto insurance, liability insurance, comprehensive and collision insurance. You can also add roadside assistance and somewhat uncommon add-on coverages with Selective: accident forgiveness and deductible modification.
If you're looking for unique add-on coverages, Selective offers pet coverage to pay for injuries a pet sustains in an accident and better car replacement coverage. Drivers find better car replacement coverage particularly useful since it pays out the value of a one-year newer car that has 15,000 fewer miles if their vehicle is totaled.
What Online Auto Insurance Tools Does Selective Insurance Offer?
Founded after a runaway horse caused a carriage wreck in 1926, Selective Insurance grew from the idea that caring from customers matters most. Today the group prides itself on being a high-tech solution for customers seeking auto, home, renters and flood insurance.
Type of Feature

Description

Online Bill Pay

Bills can be viewed and paid, information can be updated and paperless billing and automatic payments can be turned on.

Online Claims

People can submit their claims, add photos, locate service providers and view ongoing information about their claim.
Other Selective Insurance Insurance Products
Some customers only want Selective Insurance's auto insurance coverage while others want to cover other properties they own or rent. The company offers several other types of insurance to meet these needs.
Type of Product

Description

Homeowners Insurance

Homeowners insurance helps protect your structure, your property, yourself and your possessions.

Renters Insurance

Even if you don't own the structure, you own everything inside. This type of insurance protects your possessions while renting.

Condo Insurance

This insurance exists for clients who live in a property with an HOA that takes care of maintenance and insurance for the greater structure but still need coverage for the parts they own.

Flood Insurance

Selective Insurance offers both residential and commercial flood insurance for structures located in flood plains or other areas prone to excessive rain and water.

Business Insurance

Umbrella insurance acts as an extra layer of liability protection in addition to what your auto or homeowner's insurance covers. It includes costs related to defense, lost wages and personal liabilities.
Financial Strength
Selective Insurance maintains a financial strength rating of "A" on AM Best. This is considered an excellent score. The AM Best ranking is based on the financial viability of Selective Insurance in terms of meeting insurance obligations to its customers. While not a warranty of any type, it does signal that the company is financially strong.
Compare Auto Insurance Rates
Ensure you're getting the best rate for your auto insurance. Compare quotes from the top insurance companies.
How to Make a Car Insurance Claim With Selective Insurance
Customers and those affected by customers can make car insurance claims via a secure portal on the Selective Insurance website. The sophisticated design walks users through several questions to help understand the nature of their claim and create a report. Once the claim is submitted, a member of the Selective Insurance team contacts the individual, either by phone or email. Users can also call the service center if they want to speak one-to-one with a representative when making a claim.
Contact Selective Insurance Car Insurance
Methodology and Assumptions
To evaluate and review auto insurance companies, MoneyGeek carefully weighs factors such as price, financial strength, policy features, customer satisfaction, service and other leading indicators. MoneyGeek also references publicly available data from industry leaders such as J.D. Power, AM Best, the National Association of Insurance Commissioners (NAIC) and the Better Business Bureau. Learn more about MoneyGeek's review methodology here.
About Katy McWhirter
---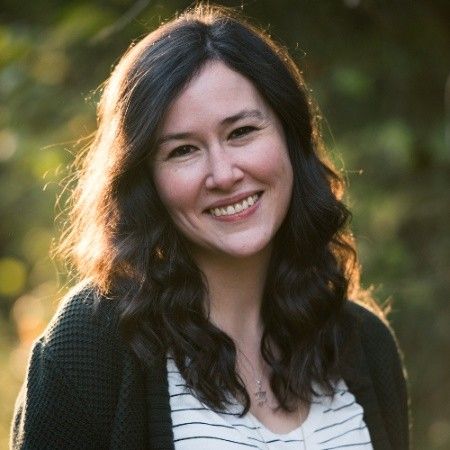 ---