score
54
pros
Offers discounts for safe driving
Offers optional coverages such as roadside assistance, rental car and travel reimbursement, accident forgiveness, new car replacement and deductible modification
cons
Expensive compared to other auto insurers
Does not offer bundling, multiple car, good student, anti-theft system, pay-in-full, paperless, defensive driving or airbag discounts
Does not have gap insurance and better car replacement coverages
---
Verdict
Safeco has a poor customer service reputation, with MoneyGeek rating the company's customer complaints as average and customer satisfaction below average. A car insurance policy from Safeco is expensive compared to similar policies offered by other insurers.
MoneyGeek has resources on the cheapest and best car insurance companies if you want to learn more about Safeco and other insurance providers. You can also use our tool to compare Safeco with its competition.
How Does Safeco Rank for Customer Service?
Safeco is a major competitor in the auto insurance field, typically ranked among other national brands. J.D. Power's 2019 survey of auto insurance company ranked Safeco 18 out of 25 other competitors. While Safeco has average-to-low scores compared to top competitors, they offer a few perks that set them apart, such as ridesharing coverage for Uber and Lyft drivers and yearly deductible reductions.
Customer Satisfaction Rating
Estimation of Process:
3/5
While the Better Business Bureau (BBB) gives Safeco a B rating, Safeco has slightly higher than one star in customer ratings, with many reviews focusing on poor claims management or customer service issues. J.D. Power ranks their overall customer satisfaction level as average.
Customer Complaint Ratio
The National Association of Insurance Commissioners (NAIC) analyzes the average number of insurance company complaints each year. It measures each insurance company against the national median complaint ratio, which is 1.00. Safeco has a median complaint ratio of 1.56.
Safeco Auto Insurance Quotes: How Much Does it Cost?
Using survey data from J.D. Power, MoneyGeek calculated the affordability scores of Safeco. Our findings determined that Safeco is expensive compared to other car insurance companies.
Get a quote from Safeco to see just how much a policy costs for you. Unless you're only looking for the cheapest car insurance, however, price shouldn't be the only factor to consider when buying a policy. When comparing car insurance companies, you should look at other points such as customer satisfaction and complaint ratios.
Is Safeco Car Insurance Expensive or Cheap? Why?
Typically, an auto insurance policy from Safeco is expensive. This insurer has higher rates than other car insurance companies due to its calculations regarding your driving history, age and location.
Compare Auto Insurance Rates
Ensure you're getting the best rate for your auto insurance. Compare quotes from the top insurance companies.
Discounts Offered by Safeco That Can Help You Save
You can generally lower the cost of your auto insurance policy by using discounts. Safeco only offers one discount, and that's for safe driving. The insurer lacks several of the most common car insurance discounts such as bundling, multiple car, good student, anti-theft system, pay-in-full, paperless, defensive driving and airbag discounts. Safeco also doesn't offer any unique discounts to help make its policies more affordable.
Car Insurance Comparison Tool
Compare your personalized auto insurance options side by side.
Your Details
Vehicle Details
Free and simple - Your information is secure.
The cost of car insurance is highly personalized and varies from driver to driver. Auto insurance companies weigh several factors when considering your rate, including age, driving record, address, the type of car you drive and more. The MoneyGeek calculator estimates how much you could pay for car insurance, without entering your personal information. The estimator can help you decide if it's time to switch car insurance companies or find a provider that fits your needs and budget.
Does Safeco Offer Broad or Unique Coverage?
Safeco, like all insurers, provides its policyholders with standard coverages such as liability insurance, comprehensive and collision insurance. It also offers several common add-on coverages, including roadside assistance, rental car and travel reimbursement, accident forgiveness, new car replacement and deductible modification. However, it doesn't offer coverage for gap insurance and better car replacement.
Furthermore, Safeco doesn't provide any unique coverages that you can add to your auto insurance policy.
What Online Auto Insurance Tools Does Safeco Offer?
The main difference between Safeco and other auto insurance companies is the large number of incentives available. Safeco provides useful features to customers, including accident forgiveness, first aid reimbursement and diminishing deductible options. It also provides gap coverage if your vehicle is lost or stolen and rideshare coverage that allows you to stay ensured when en route to pick up rideshare clients (in participating states).
Type of Feature

Description

Online Bill Pay

Whether you choose to pay monthly, bi-annually or annually, Safeco customers can pay their bills online and streamline payments with auto-billing.

Online Claims

If you need to file a claim, Safeco lets customers initiate the process online, through their account. Updates and "next steps" can also be tracked online.

Mobile App

Safeco gives you access to your policy details and allows you to make changes online. Instantly obtain proof of insurance from a computer or mobile device. Make quick changes to the drivers on your policy from your computer or phone. Pull your account data and billing history easily to obtain records of past payments and changes.
Other Safeco Insurance Products
In addition to auto insurance, Safeco offers a number of other insurance coverage policies to protect your home, rental property and valuables. Safeco also offers additional vehicle policies, as well as umbrella, pet and identity recovery insurance.
Type of Product

Description

Homeowners Insurance

Safeco provides a large number of coverage options to protect the value of your home in case of damages or an accident. This insurance type also covers the house's occupants, as well as the belongings inside.

Renters Insurance

Similar to homeowner's insurance, renter's insurance provides coverage for a rented property, yourself, your guests and your belongings inside in the rented home.

Umbrella Insurance

This type of insurance extends beyond the protection of any existing insurance policies, to provide additional protection for any expenses that are not covered. It typically does not cover personal property damage, criminal acts or losses from your business.

Landlord Insurance

This policy covers rental properties from financial losses. It typically covers only the property itself but can extend to the contents inside (like appliances) that belong to the landlord.

Personal Property Insurance

This coverage protects your most valuable belongings in the case of theft or damages. Typical items covered include jewelry or expensive medical devices.
Financial Strength
AM Best ranks auto insurance companies routinely on their financial strength, which refers to the company's ability to finance and meet the needs of its insurance customers. Safeco received an A rating, which is not surprising since this company is owned by a larger company, Liberty Mutual, which also received an A ranking.
Compare Auto Insurance Rates
Ensure you're getting the best rate for your auto insurance. Compare quotes from the top insurance companies.
How to Make a Car Insurance Claim With Safeco
Safeco makes it simple to file a claim in three different ways. You can use their online claims system, report a claim on their mobile app or reach out to their customer service team by phone.
Contact Safeco Car Insurance
Methodology and Assumptions
To evaluate and review auto insurance companies, MoneyGeek carefully weighs factors such as price, financial strength, policy features, customer satisfaction, service and other leading indicators. MoneyGeek also references publicly available data from industry leaders such as J.D. Power, AM Best, the National Association of Insurance Commissioners (NAIC) and the Better Business Bureau. Learn more about MoneyGeek's review methodology here.
About Courtney Johnston
---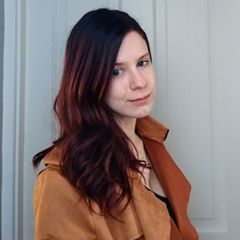 ---