score
63
pros
Offers discounts for bundling, multiple car, good student and safe driving
Has unique coverages like original equipment manufacturer (OEM) and glass deductible modification
Cheap auto insurance rates
cons
Does not offer a discount for anti-theft system, pay-in-full, paperless, defensive driving or airbags
Only available in six states
---
Verdict
Plymouth Rock scores below average for satisfaction but above average for complaints. The auto insurer offers cheap policies for teen drivers, those with a speeding ticket and drivers who want minimum coverage or full coverage auto insurance.
To know more about Plymouth Rock and other insurance companies, MoneyGeek has information about the cheapest car insurance companies and the best car insurance companies in the United States. If you're looking to compare Plymouth Rock against other providers, MoneyGeek has a comparison tool for car insurance companies.
How Does Plymouth Rock Assurance Rank for Customer Service?
Plymouth Rock Assurance receives high scores in such factors as financial strength and customer satisfaction from such notable sources as AM Best, the Better Business Bureau (BBB) and the National Association of Insurance Commissioners (NAIC). These high ratings make the company a good choice for drivers who want a reliable car insurance company that delivers on its policy coverage.
Customer Satisfaction Rating
Plymouth Rock Assurance received an A+ rating from the BBB. The BBB takes into consideration public complaints, information from public data sources and information directly from the business itself. Although it's not a guarantee of how well a company actually performs, it is a good indicator to work with when researching a car insurance company.
Customer Complaint Ratio
The National Association of Insurance Commissioners looks at customer complaints each year to determine a customer complaint ratio for an insurance company to see how it compares to other companies. The national median complaint ratio is 1.00. Plymouth Rock car insurance has a complaint ratio of 0.87.
Plymouth Rock Assurance Auto Insurance Quotes: How Much Does it Cost?
MoneyGeek collected auto insurance quotes to find average rates for sample drivers in every state, including where Plymouth Rock sells insurance. Based on the available data MoneyGeek has for Plymouth Rock, at an average cost of $778 annually, Plymouth Rock offers cheap auto insurance premiums.
If you're a driver who wants minimum coverage or full coverage, a teen driver or a driver with a violation, Plymouth Rock offers inexpensive auto insurance compared to its competitors.
When looking for the cheapest insurance policy, affordability should not be your only consideration. It's advisable to compare quotes between different providers and consider other factors like customer satisfaction.
Average Annual Cost of Car Insurance with Plymouth Rock Assurance versus National Average
Scroll for more
Plymouth Rock Assurance Average Rate

Speeding Ticket on Record
Is Plymouth Rock Assurance Car Insurance Expensive or Cheap? Why?
Plymouth Rock has cheap auto policies for many driver profiles. If you're a young driver, have a speeding violation or need full coverage or minimum coverage, Plymouth Rock might be a good option when it comes to price.
Auto insurance companies aren't transparent about how they rate drivers and calculate premiums. Plymouth Rock, given its low rates with a speeding ticket or as an inexperienced driver, may not view these drivers as a more significant risk like other insurers do.
Compare Auto Insurance Rates
Ensure you're getting the best rate for your auto insurance. Compare quotes from the top insurance companies.
Discounts Offered by Plymouth Rock Assurance That Can Help You Save
Plymouth Rock offers discounts to help you get an even cheaper auto policy. But, it only offers a few common discounts, such as bundling, multiple car, good student and safe driving. Plymouth Rock does not have discounts for anti-theft system, pay-in-full, paperless, defensive driving or airbags.
However, Plymouth Rock makes up for this by offering very unique discounts. Teachers and support staff can get low rates and unique benefits with the occupational discount. If you're a Plymouth Rock policyholder for more than two years, you can get a shared family car discount if you have a licensed driver under the age of 19 on your policy.
Car Insurance Comparison Tool
Compare your personalized auto insurance options side by side.
Your Details
Vehicle Details
Free and simple - Your information is secure.
The cost of car insurance is highly personalized and varies from driver to driver. Auto insurance companies weigh several factors when considering your rate, including age, driving record, address, the type of car you drive and more. The MoneyGeek calculator estimates how much you could pay for car insurance, without entering your personal information. The estimator can help you decide if it's time to switch car insurance companies or find a provider that fits your needs and budget.
Does Plymouth Rock Assurance Offer Broad or Unique Coverage?
Like all car insurance companies, Plymouth Rock provides liability insurance and comprehensive and collision insurance coverage. Plymouth Rock offers four out of seven common add-on coverages: roadside assistance, rental car and/or travel reimbursement, accident forgiveness and new car replacement. It doesn't offer gap insurance, deductible modification or better car replacement.
With Plymouth Rock, you may choose unique coverages like original equipment manufacturer (OEM) and glass deductible modification. With OEM coverage, you can repair certain car parts with original parts. When you have glass deductible modification coverage, your comprehensive deductible won't apply when repairing glass damage — it's a great choice for drivers who live in areas with weather hazards like hail or strong winds.
What Online Auto Insurance Tools Does Plymouth Rock Assurance Offer?
Although it does not have a mobile app, Plymouth Rock Assurance does offer online access to customer accounts, where customers can log in to maintain and update their policies. Customers looking for a more tech-focused insurance experience may wish to look elsewhere for auto insurance.
Type of Feature

Description

Online Bill Pay

Update your payment plan at any time.

Online Claims

You can file a claim at any time online, through the app or by phone. Additionally, you can track existing claims online or using the app.

Mobile App

Through your online account, you can review your policy and make any changes at any time.
Other Plymouth Rock Assurance Insurance Products
Car insurance is just one type of insurance offered by this company. Talk with an agent to determine if bundling car insurance with these options will earn you a discount.
Type of Product

Description

Homeowners Insurance

Landlord Insurance: Protects property owners against damages to their residence. Also covers surrounding permanent structures, such as garages.

Renters Insurance

Replaces your personal property in the event of loss or damage, provides living expenses if you are unable to occupy your apartment, and covers certain lawsuit and medical liability expenses.

Umbrella Insurance

This is extra coverage that goes above and beyond the existing limits on your regular insurance.

Condo Insurance

Covers the contents in your condo, including personal property, flooring, cabinets, fixtures and other items. Also will cover your living expenses if you cannot occupy your condo. In addition, it provides for certain legal and medical liability expenses.
Financial Strength
To determine a car insurance company's ability to fulfill its financial obligations to its customers, AM Best reviews and issues car insurance companies a financial strength rating. While it is not a guarantee of how well a company will deliver on its insurance policies, it is a good factor to consider when shopping around to get a car insurance quote. AM Best's rating for Plymouth Rock Assurance is A-.
Compare Auto Insurance Rates
Ensure you're getting the best rate for your auto insurance. Compare quotes from the top insurance companies.
How to Make a Car Insurance Claim With Plymouth Rock Assurance
To file a claim, go online to the website or file through the app. Make sure you have the date, time and location of your incident as well as any photos documenting the damages.
Contact Plymouth Rock Assurance Car Insurance
Methodology and Assumptions
To evaluate and review auto insurance companies, MoneyGeek carefully weighs factors such as price, financial strength, policy features, customer satisfaction, service and other leading indicators. MoneyGeek also references publicly available data from industry leaders such as J.D. Power, AM Best, the National Association of Insurance Commissioners (NAIC) and the Better Business Bureau. Learn more about MoneyGeek's review methodology here.
About Karon Warren
---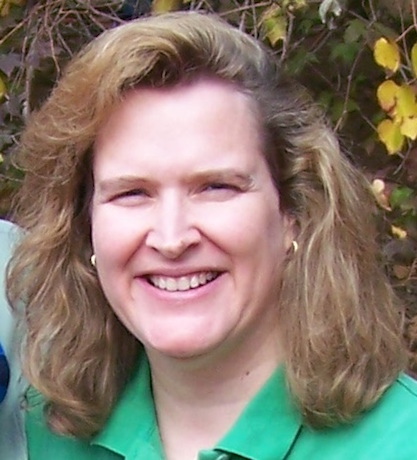 ---