score
75
pros
Offers medical payment and OEM add-on coverage
Excellent MoneyGeek customer satisfaction ratings and good complaints score
Discounted rates for low mileage drivers
cons
Only sells insurance through agents, which can make it expensive
Does not offer most common add-on coverages
Average financial stability and subpar affordability ratings from MoneyGeek
Only available in New Jersey
---
Verdict
Because New Jersey Skylands is only available in one state, it is not rated by AM Best or J.D. Power. It provides affordable insurance for low-mileage drivers, but its coverage and discounts are limited. MoneyGeek gave it an excellent customer satisfaction rating and favorable scores for discounts and complaints. Despite this, the company obtained an average financial stability rating and a subpar affordability score.
More details on New Jersey Skylands and other carriers can be found in MoneyGeek's resources on the cheapest and best auto insurance companies. Our auto insurance comparison tool lets you compare multiple insurance companies.
How Does New Jersey Skylands Rank for Customer Service?
Because New Jersey Skylands is only available in New Jersey, the company does not show up in national consumer protection rankings of companies such as J.D. Power or AM Best.
Customer Satisfaction Rating
The Better Business Bureau (BBB) gave New Jersey Skylands an "A+" rating, though this rating is not based on customer satisfaction feedback. New Jersey Skylands customer reviews currently total four on the BBB website, each of which gave the company one star out of a possible five. Each complaint references a specific incident but all mention a lack of communication regarding claims and quotes.
Customer Complaint Ratio
The National Association of Insurance Commissioner (NAIC) tracks complaints lodged against insurance companies to help consumers make informed decisions. The national median score for all complaints is 1.00, while New Jersey Skylands received a score of 1.22. This means more complaints were lodged against the agency than the national median.
Compare Auto Insurance Rates
Ensure you're getting the best rate for your auto insurance. Compare quotes from the top insurance companies.
Discounts Offered by New Jersey Skylands That Can Help You Save
Certain discounts may be available to help make New Jersey Skylands more affordable. The company offers safe driving, good student, multi-vehicle, multi-policy and pay in full discounts. It does not, however, provide discounts for bundling insurance, going paperless, driving safely or installing anti-theft devices or airbags.
Interestingly, New Jersey Skylands offers discounts to low mileage drivers. Simply put, those who take advantage of public transportation and drive less time in their cars and so qualify for lower insurance premiums through the company. Aside from that, the company offers discounts to qualifying policyholders who own a home.
Car Insurance Comparison Tool
Compare your personalized auto insurance options side by side.
Your Details
Vehicle Details
Free and simple - Your information is secure.
The cost of car insurance is highly personalized and varies from driver to driver. Auto insurance companies weigh several factors when considering your rate, including age, driving record, address, the type of car you drive and more. The MoneyGeek calculator estimates how much you could pay for car insurance, without entering your personal information. The estimator can help you decide if it's time to switch car insurance companies or find a provider that fits your needs and budget.
Does New Jersey Skylands Offer Broad or Unique Coverage?
Comprehensive and collision coverage are available through New Jersey Skylands in addition to the state-mandated liability insurance. Furthermore, the company provides roadside assistance and coverage for new car replacement. Aside from that, the company does not provide other common add-on coverages like accident forgiveness, rental car reimbursement, gap insurance and deductible modification.
However, New Jersey Skylands offers medical payments coverage, which is a benefit that insurers rarely give. This coverage will pay for your medical expenses, home health care, funeral charges and other expenses not covered by your health insurance. Furthermore, for the first three years of a model's life, it provides OEM add-on coverage, which replaces parts destroyed in a covered loss with original parts.
What Online Auto Insurance Tools Does New Jersey Skylands Offer?
New Jersey Skylands Auto Insurance operates as a single-state insurance agency but provides a wide spectrum of services and insurance types. When selecting an insurance carrier that best meets your needs, take time to find the perfect fit.
Type of Feature

Description

Online Bill Pay

Customers can log-in to a secure payment portal to ensure they stay up-to-date on their premiums.

Payment Options

Users who do not want to worry about making a monthly manual payment can set up automatic debits for ease.
Other New Jersey Skylands Insurance Products
In addition to auto insurance, New Jersey Skylands offers homeowner insurance that can be bundled to help you save money on both premiums.
Type of Product

Description

Homeowners Insurance

This insurance covers dwelling, property contents, additional structures, replacement costs and personal liability expenses.
Compare Auto Insurance Rates
Ensure you're getting the best rate for your auto insurance. Compare quotes from the top insurance companies.
How to Make a Car Insurance Claim With New Jersey Skylands
When making a claim, customers are encouraged to call their New Jersey Skylands agent or call the 24-hours claim service center. The agent or customer service representative will write a report and provide information on the next steps. Customers can also call the service center to ask questions about existing and ongoing claims.
Contact New Jersey Skylands Car Insurance
Methodology and Assumptions
To evaluate and review auto insurance companies, MoneyGeek carefully weighs factors such as price, financial strength, policy features, customer satisfaction, service and other leading indicators. MoneyGeek also references publicly available data from industry leaders such as J.D. Power, AM Best, the National Association of Insurance Commissioners (NAIC) and the Better Business Bureau. Learn more about MoneyGeek's review methodology here.
About Katy McWhirter
---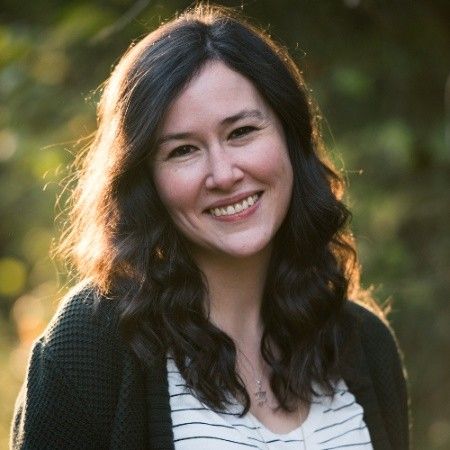 ---