score
51
pros
Offers medical payment coverage
Discounted rates for low mileage drivers
Excellent MoneyGeek customer satisfaction ratings
cons
Only available in eight U.S. states
Average financial stability and below-average affordability ratings
Does not offer most common discounts and add-on coverages
Received more complaints than most other insurers
---
Verdict
Metromile Auto currently does not appear in the ratings of well-known rating agencies, such as AM Best or J.D. Power, due to its small size and scope. Although the company offers cheap insurance for low mileage drivers, the availability of coverages and discounts are also limited. MoneyGeek gave it an excellent customer satisfaction rating. Yet, the company received an average score for financial stability and a subpar rating for affordability.
MoneyGeek's resources on the cheapest and best auto insurers have more information on Metromile and other carriers. Use MoneyGeek's auto insurance comparison tool to see how Metromile stacks up in the analysis.
How Does Metromile Auto Rank for Customer Service?
Currently, Metromile Auto doesn't show up in the ratings of well-known entities like AM Best or J.D. Power. This absence could be due to Metromile Auto's size and scope, which is small compared to other, larger car insurance companies. Even so, given its unique approach to billing, it could offer affordable rates for many drivers.
Customer Satisfaction Rating
According to the Better Business Bureau (BBB), Metromile Auto has an A+ rating. However, that calculation does not incorporate customer reviews. On the BBB website, customer reviews award Metromile Auto four out of five stars. The majority of complaints filed with the BBB focus on problems with the company's products or service, while the second-largest number of complaints focus on the company's billing and collections.
Customer Complaint Ratio
Every year, the National Association of Insurance Commissioners (NAIC) tracks customer complaints for numerous insurance companies; the national median complaint ratio has a score of 1.00. For 2022, Metromile Auto's complaint ratio is 7.22, significantly higher than the national average.
Compare Auto Insurance Rates
Ensure you're getting the best rate for your auto insurance. Compare quotes from the top insurance companies.
Discounts Offered by Metromile Auto That Can Help You Save
Discounts can help make a company more affordable. However, Metromile Auto does not provide many discounts on auto insurance policies. With the exception of multi-car discounts, it does not give the majority of other common discounts, such as bundling, safe driving, anti-theft system, airbags or good student discounts, among others. This is why their discounts rating is low.
Car Insurance Comparison Tool
Compare your personalized auto insurance options side by side.
Your Details
Vehicle Details
Free and simple - Your information is secure.
The cost of car insurance is highly personalized and varies from driver to driver. Auto insurance companies weigh several factors when considering your rate, including age, driving record, address, the type of car you drive and more. The MoneyGeek calculator estimates how much you could pay for car insurance, without entering your personal information. The estimator can help you decide if it's time to switch car insurance companies or find a provider that fits your needs and budget.
Does Metromile Auto Offer Broad or Unique Coverage?
Through Metromile Auto, you get comprehensive and collision coverage in addition to the state-mandated liability insurance based on your driving habits. The lower your mileage, the lower the insurance premiums will be. This benefits low mileage drivers who otherwise pay more for traditional car insurance. In addition, the company provides roadside assistance and rental reimbursement coverage to its policyholders.
Even though Metromile does not provide any unique coverages, if you have their MedPay insurance, you and your passengers will be covered for medical expenses regardless of who is at fault in an accident.
What Online Auto Insurance Tools Does Metromile Auto Offer?
Metromile Auto uses a device installed on your car to track how many miles you drive to ensure you are charged only for the miles you actually drive. Customers can track their driving date, policy information and file claims on the company website as well as through its mobile app.
Type of Feature

Description

Online Bill Pay

All your statements are found in your dashboard.

Online Claims

You can start a claim through the website and track the progress on your dashboard. You also can file a claim using the app.

Payment Options

Payments are made by credit or debit card, so by entering your card information in your dashboard, your payment will be automatically charged to your card each month. New Jersey customers can opt-in for manual billing.

Mobile App

You can see and update your policy information by logging into your Metromile Auto dashboard or using the app.
Compare Auto Insurance Rates
Ensure you're getting the best rate for your auto insurance. Compare quotes from the top insurance companies.
How to Make a Car Insurance Claim With Metromile Auto
Customers with Metromile Auto car insurance can file a claim one of three ways: online via the dashboard, through the mobile app or by calling the claims phone number. They can then track those claims through the online dashboard or via the mobile app.
Contact Metromile Auto Car Insurance
Methodology and Assumptions
To evaluate and review auto insurance companies, MoneyGeek carefully weighs factors such as price, financial strength, policy features, customer satisfaction, service and other leading indicators. MoneyGeek also references publicly available data from industry leaders such as J.D. Power, AM Best, the National Association of Insurance Commissioners (NAIC) and the Better Business Bureau. Learn more about MoneyGeek's review methodology here.
About Karon Warren
---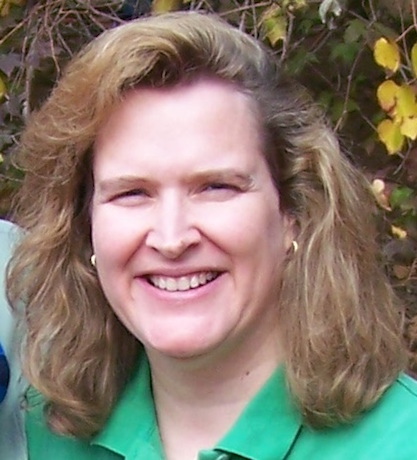 ---