score
80
pros
Inexpensive car insurance for young drivers
Offers common add-on coverages such as roadside assistance, accident forgiveness and rental and travel reimbursement
cons
Does not offer some of the most common discounts
---
Verdict
Hanover has an above-average record for complaints, satisfaction and stability, and is moderate in terms of affordability. Hanover's insurance premiums aren't expensive or inexpensive compared to other insurers.
Take a look at MoneyGeek's information on the best and cheapest car insurance providers to learn more about Hanover and other insurers. Use our tool to compare the best car insurance companies and see how Hanover stacks up against other providers.
How Does Hanover Rank for Customer Service?
Hanover, collectively, is highly rated, according to industry-standard reports. But each insurer's performance may differ from the scores given to the holding company. Since each organization is independent, reviews of a particular car insurance company offered by the surveys below are limited.
Customer Satisfaction Rating
You won't find Hanover listed in J.D. Power's survey, but Consumer Reports gives Hanover a 74 out of 92.
Customer Complaint Ratio
Regulators with The National Association of Insurance Commissioners (NAIC) provide a public report called the Customer Complaint Ratio. The ratio tracks the number of complaints lodged against an insurance company. The ratio is calculated by dividing each insurer's index of complaints by the national median average of all insurance companies' complaints, according to the type of policy. The default national median is 1.00.
Hanover Auto Insurance received a 0.24 ratio according to NAIC's 2022 index. This rating means that Hanover has slightly more complaints than the national median.
Hanover Auto Insurance Quotes: How Much Does it Cost?
Car insurance quotes for a sample driver in Michigan were acquired from Hanover and averaged. Insurance in Michigan is very expensive, so initially, the premiums seemed high; however, they are moderately affordable in that state. The average cost of car insurance from Hanover is $8,393 a year, which is neither cheap nor expensive, compared to other insurance providers in the state.
Except for young drivers, Hanover isn't expensive or inexpensive for most drivers. Young drivers are rated inexpensive, while those with prior traffic convictions or drivers seeking minimum or full coverage insurance policies will find Hanover premiums neither expensive nor inexpensive.
Shop around and compare quotes to get the cheapest car insurance. However, the cost should not be the only factor you consider when looking for car insurance. Take a look at the insurer's complaint rates, customer satisfaction and other metrics which are used to measure a provider's total value to you.
Average Annual Cost of Car Insurance with Hanover versus National Average
Scroll for more
Speeding Ticket on Record
Is Hanover Car Insurance Expensive or Cheap? Why?
Young drivers can find inexpensive insurance through Hanover, while those buying minimum or full coverage and drivers with traffic violations will find the premiums neither expensive nor cheap. Because young drivers are inexperienced, their car insurance premiums are often very high. Comparison shopping, in this case, can save you a lot of money.
Remember that insurance company rating calculations aren't at all clear, and your premiums can be affected by everything from your credit score and driving history to your age and where you live.
Compare Auto Insurance Rates
Ensure you're getting the best rate for your auto insurance. Compare quotes from the top insurance companies.
Discounts Offered by Hanover That Can Help You Save
Discounts can make car insurance from Hanover even less expensive. The insurance company offers most of the common discounts you'd expect, including bundling, multi-car, good student, anti-theft and defensive driving.
On the other hand, Hanover does not offer a safe driving discount, one for going paperless or an airbag discount, which most insurers commonly do.
Car Insurance Comparison Tool
Compare your personalized auto insurance options side by side.
Your Details
Vehicle Details
Free and simple - Your information is secure.
The cost of car insurance is highly personalized and varies from driver to driver. Auto insurance companies weigh several factors when considering your rate, including age, driving record, address, the type of car you drive and more. The MoneyGeek calculator estimates how much you could pay for car insurance, without entering your personal information. The estimator can help you decide if it's time to switch car insurance companies or find a provider that fits your needs and budget.
Does Hanover Offer Broad or Unique Coverage?
Like all insurers, Hanover offers standard car insurance coverages such as liability insurance, comprehensive and collision insurance.
Additionally, their customers may opt for typical add-on coverages such as roadside assistance, rental and travel reimbursement, accident forgiveness and deductible modification. While Hanover does not provide the option to add new car replacement coverage, it does offer newer car replacement coverage.
Another add-on coverage option that the insurer offers is OEM. Original equipment manufacturer coverage is not commonly offered by most car insurance policies. The value of it is that you get the original replacement parts for your vehicle. In other words, replacement parts will match the brand of your vehicle and usually come with a warranty.
What Online Auto Insurance Tools Does Hanover Offer?
Insurance policies with Hanover provide customers with access to many helpful features. Consider these features when comparing Hanover with other car insurance brands.
Type of Feature

Description

Online Bill Pay

Hanover customers have the option to pay their bill online. Bank account information can be stored on the customer's Hanover profile for easy depositing and view bill images, pending payments and account history.

Online Claims

Hanover provides customers with the option to file claims online, whenever they need to. Platinum customers have the option to call a special platinum hotline for fast access to the claims process.

Payment Options

Customers can opt to pay their bills with a card or directly via their bank account.

Mobile App

Hanover customers can utilize the Hanover Mobile app for easy access to their accounts when they're away from their home PC. Customers can quickly consult their policy information, request roadside assistance, file claims through the app, and other helpful features.
Other Hanover Insurance Products
Hanover's Platinum protection extends to its portfolio of other insurance products. Competitive high limits are available for personal property protection. Hanover also has many business insurance offerings.
Type of Product

Description

Homeowners Insurance

Hanover homeowner's insurance options are available for single-family homes, condominiums, apartments and renters. Hanover's Prestige line is for higher-value homes.

Umbrella Insurance

Hanover's umbrella policy helps protect against liability and litigation contingencies beyond the coverage of other policies. Limits are from $1,000,000 up to $10,000,000.

Personal Property Insurance

Added protection for your valuables. Up to $50,000 for jewelry, silverware, fur and fine arts is paid-out. For musical instruments, cameras, computer equipment, firearms, china and crystal and golfer's equipment, the maximum is $20,000.

Business Insurance

Offers a spate of commercial insurance for small, mid-size and industry-specific enterprises.

Identity Theft Insurance

Includes restoration services, expense reimbursement, document replacement assistance and access to identity protection consultation.
Financial Strength
Hanover's credit rating is excellent, according to AM Best, the world's largest credit-rating agency specializing in insurance. AM Best's Financial Strength Rating indicates the fiduciary health of a particular insurer. A high rating means that a certain insurance company is qualified to meet its financial obligations. Scores aren't a warranty for any specific policy.
Compare Auto Insurance Rates
Ensure you're getting the best rate for your auto insurance. Compare quotes from the top insurance companies.
How to Make a Car Insurance Claim With Hanover
You can file a claim over the phone or online 24 hours a day. You can call the general claims hotline at 1-800-628-0250. There's a separate number for Platinum service. To reach that number, call 1-800-799-6977.
Or you can file a claim online through Hanover's web form.
Contact Hanover Car Insurance
Methodology and Assumptions
To evaluate and review auto insurance companies, MoneyGeek carefully weighs factors such as price, financial strength, policy features, customer satisfaction, service and other leading indicators. MoneyGeek also references publicly available data from industry leaders such as J.D. Power, AM Best, the National Association of Insurance Commissioners (NAIC) and the Better Business Bureau. Learn more about MoneyGeek's review methodology here.
About Eric Brown
---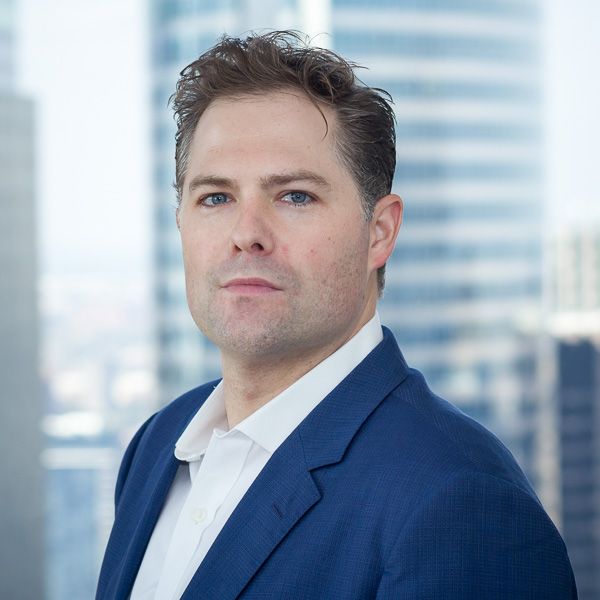 ---