score
59
pros
Flexible eligibility requirements for policy approvals
Customer care team offers bilingual services
Offers insurance options to most high-risk drivers
cons
Not many options available for non-high-risk drivers
Heavily focused on California and Florida (and not the other 15 states it's licensed in)
Poor reviews on claims processing
---
Verdict
Explorer has a decent customer service reputation, with an above-average rating for satisfaction and an average rating for complaints. Compared with other insurers, Explorer is neither cheap nor expensive for most drivers.
MoneyGeek conducted studies about the cheapest car insurance companies and the best car insurance providers to help you learn more about Explorer and other auto insurers. We also built a tool you can use to compare Explorer with other insurance providers.
How Does Explorer Rank for Customer Service?
Explorer has not been reviewed by either J.D. Power or the Better Business Bureau. Since this company focuses heavily on the bilingual and non-English speaking demographics, this could account for the lack of online reviews. However, Explorer's parent company, ICW Group, has an A+ rating through the BBB.
Customer Satisfaction Rating
There are only a few customer reviews on Explorer online. Negative reviews indicate that the company's claims process is confusing or offers little visibility.
Customer Complaint Ratio
The National Association of Insurance Commissioners (NAIC) reviews complaints throughout the insurance industry each year and comes up with a national median. The 2019 median ratio which other insurance companies are measured against is 1.00.
Explorer has a 1.59 complaint ratio, meaning this company slightly more complaints when compared to most other insurance companies.
Is Explorer Car Insurance Expensive or Cheap? Why?
Explorer is neither cheap nor expensive for most drivers. It's a moderately priced car insurance company based on MoneyGeek's scoring methodology.
Insurance companies don't reveal how they determine the cost of their car insurance policies. Explorer, like other insurance companies, charges more for increased coverage. They also increase their rates for riskier drivers. Your driving history, location and age are factors that will affect how much you pay for your car insurance.
Compare Auto Insurance Rates
Ensure you're getting the best rate for your auto insurance. Compare quotes from the top insurance companies.
Discounts Offered by Explorer That Can Help You Save
Most car insurance companies typically offer bundling, multiple cars, good student, safe driving, anti-theft, pay-in-full, paperless, defensive driving and airbag discounts to lower their premiums. Unfortunately, Explorer doesn't have any of the commonly available discounts. It also does not have any unique discounts sometimes offered by other car insurers.
Car Insurance Comparison Tool
Compare your personalized auto insurance options side by side.
Your Details
Vehicle Details
Free and simple - Your information is secure.
The cost of car insurance is highly personalized and varies from driver to driver. Auto insurance companies weigh several factors when considering your rate, including age, driving record, address, the type of car you drive and more. The MoneyGeek calculator estimates how much you could pay for car insurance, without entering your personal information. The estimator can help you decide if it's time to switch car insurance companies or find a provider that fits your needs and budget.
Does Explorer Offer Broad or Unique Coverage?
As with other car insurance companies, Explorer offers standard coverages such as liability, comprehensive and collision insurance.
However, this company doesn't offer commonly available coverage add-ons such as roadside assistance, rental car, accident forgiveness, new car replacement, gap insurance, deductible modification and better car replacement. The insurer also doesn't offer any unique add-on coverages.
What Online Auto Insurance Tools Does Explorer Offer?
There are two main reasons why you might want to consider partnering with Explorer. First, if you're a high-risk driver, you might be eligible for affordable coverage. Secondly, if you're bilingual or know applicants who do not speak English, Explorer's bilingual customer service team can help walk them through the insurance application process.
Type of Feature

Description

Online Bill Pay

You can quickly manage your billing account, enroll in autopay, update your payment methods and view your payment history.

Online Claims

Quickly file a claim online and log in to view your status in real-time.
Other Explorer Insurance Products
Explorer specializes in auto insurance, but they do have a couple of additional insurance offerings to choose from.
Type of Product

Description

Business Insurance

Workers' compensation insurance: Explorer offers workers compensation insurance to companies to help protect employees and employers.

Other

Earthquake insurance: As a California-based company, it makes sense that Explorer helps cover damages and losses caused by earthquakes.
Financial Strength
Explorer has a strong financial backing since this company is owned by ICW Group. AM Best gives Explorer Insurance an "A" and "Excellent" ratings for financial backing and security. Its financial size is between $1.25 billion and $1.5 billion.
Compare Auto Insurance Rates
Ensure you're getting the best rate for your auto insurance. Compare quotes from the top insurance companies.
How to Make a Car Insurance Claim With Explorer
You can easily file a claim with Explorer online or over the phone.
Contact Explorer Car Insurance
Methodology and Assumptions
To evaluate and review auto insurance companies, MoneyGeek carefully weighs factors such as price, financial strength, policy features, customer satisfaction, service and other leading indicators. MoneyGeek also references publicly available data from industry leaders such as J.D. Power, AM Best, the National Association of Insurance Commissioners (NAIC) and the Better Business Bureau. Learn more about MoneyGeek's review methodology here.
About Courtney Johnston
---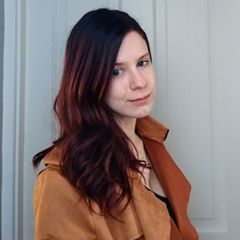 ---