score
63
pros
Offers coverages for new car replacement, accident forgiveness, roadside assistance and gap insurance
Offers most of the common discounts: bundling, good student, safe driving, defensive driving, airbag and anti-theft
Has an above average reputation for handling customer complaints
cons
Does not offer coverages for rental cars and better car replacement
Does not offer multiple car, pay-in-full and paperless discounts
---
Verdict
Encompass performs satisfactorily in customer service, scoring above average on customer complaints and average on customer satisfaction. Car insurance from Encompass is moderately priced, and most drivers will find it neither cheap nor expensive.
To help you learn more about Encompass and other insurance companies in the market, MoneyGeek analyzed the cheapest car insurance companies and the best car insurance providers. We also have a tool that can compare Encompass against other auto insurers.
How Does Encompass Rank for Customer Service?
Encompass is a subsidiary of Allstate, which is one of the largest national insurance companies. When reviewing Encompass' customer satisfaction by Allstate's ratings, Encompass sits in the middle, according to J.D. Power and Consumer Reports. If evaluating Encompass independently, other ratings by AM Best, NAIC and the Better Business Bureau give the insurer's auto division favorable rankings overall.
Customer Satisfaction Rating
Estimation of Process:
3/5
Customer Complaint Ratio
A lesser-known organization that measures customer service standards is The National Association of Insurance Commissioners (NAIC). It's a national regulatory body with a joint purpose of establishing best-practice insurance standards.
It issues the Customer Complaint Ratio, which tracks the number of public complaints against insurance companies. Encompass' ratio is calculated by dividing each insurer's complaint index by the national median average. The default national median is one. It's based on complaint indices from all regulated insurance companies by the type of policy. It's ideal for companies to fall below this number. Encompass was scored 0.82.
Is Encompass Car Insurance Expensive or Cheap? Why?
Most drivers will find Encompass neither cheap nor expensive. Based on MoneyGeek's assessment, the company's car insurance premiums are moderately priced.
Insurers don't disclose how they come up with the rates of their car insurance policies. However, Encompass and other insurance companies charge more for additional coverage and riskier drivers. Factors such as your driving history, location and age can cause insurance premiums to go up.
Compare Auto Insurance Rates
Ensure you're getting the best rate for your auto insurance. Compare quotes from the top insurance companies.
Discounts Offered by Encompass That Can Help You Save
Discounts can help make your Encompass policy more affordable, so finding out if you qualify for any makes sense.
This provider offers bundling, good student, safe driving, defensive driving, air bag and anti-theft discounts, which are common among insurance companies. Unlike most insurers, however, Encompass does not offer multiple car, pay-in-full or paperless discounts.
On the other hand, Encompass does have a good payer discount, which is not typically offered by other car insurance companies.
Car Insurance Comparison Tool
Compare your personalized auto insurance options side by side.
Your Details
Vehicle Details
Free and simple - Your information is secure.
The cost of car insurance is highly personalized and varies from driver to driver. Auto insurance companies weigh several factors when considering your rate, including age, driving record, address, the type of car you drive and more. The MoneyGeek calculator estimates how much you could pay for car insurance, without entering your personal information. The estimator can help you decide if it's time to switch car insurance companies or find a provider that fits your needs and budget.
Does Encompass Offer Broad or Unique Coverage?
Like other auto insurers, Encompass offers standard coverages such as liability, comprehensive and collision insurance.
The company also offers common add-on coverages, including new car replacement, accident forgiveness, gap insurance and roadside assistance. However, this provider doesn't offer coverage for rental cars or better car replacement, and it also doesn't have any unique add-on coverages.
What Online Auto Insurance Tools Does Encompass Offer?
Encompass offers basic coverage with extensive customizable upgrades and a long-list of discounts. Encompass also has helpful and convenient accident-awareness and financial-planning resources.
Type of Feature

Description

Calculators

The calculators can assist in estimating monthly payments.

Online Claims

The National Catastrophe team is trained to help you manage the claims process.

Mobile App

You can view your account details, including card ID, and pay your premium through the app. You can also access roadside assistance using the in-app tools.
Other Encompass Insurance Products
Encompass also has individual homeowners and specialty coverage products. Although these can be purchased separately, you have the option of bundling multiple segments into one policy, The EncompassOne Policy. Paying a single monthly premium could save you money depending on where you live. Some of the specialty products described below are offered as optional add-ons to the bundled policy. The EncompassOne Policy isn't available in Florida, Massachusetts, North Carolina or Texas. If you are looking for policies that specifically bundle home and auto in one of these states, check out our list of the best home and auto bundles by state.
Type of Product

Description

Homeowners Insurance

Encompass homeowners insurance include a common set of coverage features found in most HO-3 policies. A basic Encompass homeowners policy covers personal liability, dwelling coverage, medical expenses, additional living expenses and personal belongings.

Umbrella Insurance

This coverage is designed to protect you and your family against lawsuits and major claims if you've exceeded your auto or homeowners liability policy.

Business Insurance

Most homeowners policies limit coverage of business property. This policy covers lost data or critical hardware.

Identity Theft Insurance

Encompass covers damages and fees up to $20,000.

Other

Property location limit: Encompass' property location limit feature offers you the option to pool all of your on-premise coverage into one limit based on your home's value, up to 200% of it with Deluxe and Elite packages. Encompass lifestyle endorsement: If you need additional personal liability or property coverage to support your lifestyle. For instance, if you have a family, travel frequently or own high-valued assets.
Financial Strength
AM Best, the world's largest credit agency specializing in insurance, appraises insurers' financials to certify that they have enough capital to remain in business. The appraisal score is known as the AM Best Financial Strength Rating.
The rating isn't intended as a warranty for policyholders. The rating is meant to signify fiduciary strength. Backed by Allstate, a major insurer, Encompass has an A+ rating.
Compare Auto Insurance Rates
Ensure you're getting the best rate for your auto insurance. Compare quotes from the top insurance companies.
How to Make a Car Insurance Claim With Encompass
Filing a claim with Encompass is straightforward. Follow these steps to speak with a claims representative:
Contact Encompass Car Insurance
Methodology and Assumptions
To evaluate and review auto insurance companies, MoneyGeek carefully weighs factors such as price, financial strength, policy features, customer satisfaction, service and other leading indicators. MoneyGeek also references publicly available data from industry leaders such as J.D. Power, AM Best, the National Association of Insurance Commissioners (NAIC) and the Better Business Bureau. Learn more about MoneyGeek's review methodology here.
About Eric Brown
---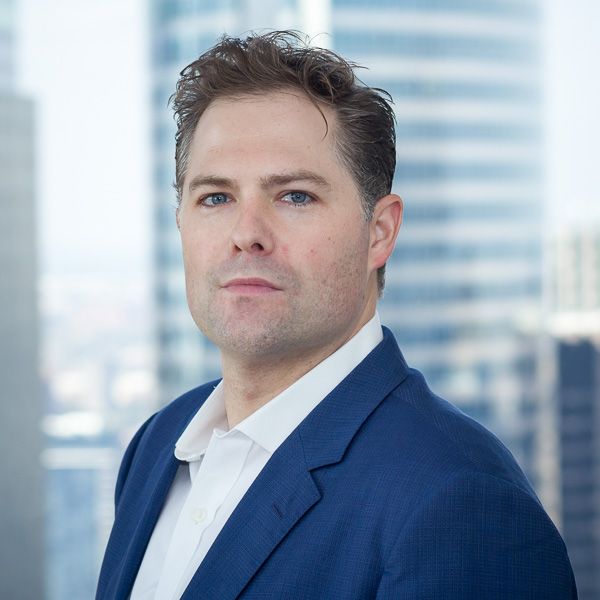 ---