score
33
cons
No new car replacement, deductible modification or gap insurance coverage
Does not offer most of the standard discounts
Low satisfaction and affordability ratings
---
Verdict
Country-Wide has a service reputation that's below average, with a MoneyGeek satisfaction score of two out of five. The company has a complaint score of 3.5 out of five, which indicates that its customer complaint rate is average.
You can use MoneyGeek's resources on the most affordable car insurance and best auto insurance providers to learn more about Country-Wide and other insurance carriers. If you wish to compare Country-Wide with the rest of the insurers, MoneyGeek's auto insurance company comparison tool can help you.
How Does Country-Wide Rank for Customer Service?
Because Country-Wide only works in the New York City area, it has not been ranked by J.D. Power. Consumer intelligence companies tend to focus on larger insurance carriers with a national footprint, meaning it's not unusual that data on Country-Wide does not exist.
Customer Satisfaction Rating
The Better Business Bureau (BBB) maintains a page for Country-Wide . The BBB gives the company an "A+" grade, though this is not based on customer satisfaction. Country-Wide customer reviews posted on the BBB website gave the business one star out of a possible five. Issues raised by these reviews include a lack of communication and delayed timelines.
Customer Complaint Ratio
To help customers make informed choices about their insurance carriers, the National Association of Insurance Commissioners (NAIC) compiles an annual report on consumer complaints. The national median for all complaints is 1.00. Country-Wide registered a complaint score of 2.89, meaning they received far more complaints than the national median.
Compare Auto Insurance Rates
Ensure you're getting the best rate for your auto insurance. Compare quotes from the top insurance companies.
Discounts Offered by Country-Wide That Can Help You Save
Many insurance companies offer discounts like multiple car, anti-theft system, bundling, safe driving and others to lower the cost of auto insurance. Country-Wide is not transparent about what discounts, if any, it offers on an auto insurance policy. It is also unknown whether the company offers any unique discounts, such as occupational or continuously insured.
Car Insurance Comparison Tool
Compare your personalized auto insurance options side by side.
Your Details
Vehicle Details
Free and simple - Your information is secure.
The cost of car insurance is highly personalized and varies from driver to driver. Auto insurance companies weigh several factors when considering your rate, including age, driving record, address, the type of car you drive and more. The MoneyGeek calculator estimates how much you could pay for car insurance, without entering your personal information. The estimator can help you decide if it's time to switch car insurance companies or find a provider that fits your needs and budget.
Does Country-Wide Offer Broad or Unique Coverage?
Like all car insurance companies, Country-Wide provides bodily injury and property damage, liability insurance as well as comprehensive and collision coverage.
The provider offers very few optional coverages, such as roadside assistance, rental car reimbursement, accident forgiveness, gap insurance* or new car replacement. Country-Wide also does not offer any unique coverages, like original equipment manufacturer (OEM) or custom parts coverage.
What Online Auto Insurance Tools Does Country-Wide Offer?
Rather than maintaining a large, national presence, Country-Wide focuses exclusively on offering coverage to New York City and surrounding suburbs. It still operates as a family business but has grown to include more than 300 employees and independent insurance agencies.
Type of Feature

Description

Online Bill Pay

In addition to calling or mailing in payments, customers can use the website to pay their monthly bills.

Mobile App

Users can log in to the mobile app if they get into an accident. Here they can find necessary services such as roadside assistance, repair shops, glass repair services or tow trucks. They can also call 911 from the app and it will transmit their location to the operator.
Financial Strength
AM Best provides financial strength ratings to help potential customers assess the stability of a company should they need to make a claim in the future. AM Best gives Country-Wide Auto Insurance a C+ rating, which is considered a marginal score. For their "financial outlook," AM Best judges the company as stable.
Compare Auto Insurance Rates
Ensure you're getting the best rate for your auto insurance. Compare quotes from the top insurance companies.
How to Make a Car Insurance Claim With Country-Wide
Country-Wide Auto Insurance accepts claims made online and over the phone. People who want to submit their claim via a smartphone can download the Country-Wide app. This app also allows them to upload photos from the scene of the accident when filing the claim. The claims hotline is open Monday through Friday, 9:00 a.m. to 5:00 p.m. EST.
Contact Country-Wide Car Insurance
Methodology and Assumptions
To evaluate and review auto insurance companies, MoneyGeek carefully weighs factors such as price, financial strength, policy features, customer satisfaction, service and other leading indicators. MoneyGeek also references publicly available data from industry leaders such as J.D. Power, AM Best, the National Association of Insurance Commissioners (NAIC) and the Better Business Bureau. Learn more about MoneyGeek's review methodology here.
About Katy McWhirter
---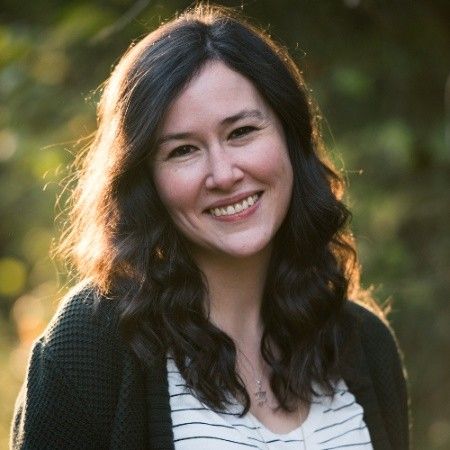 ---