A non-owner auto insurance policy offers requisite liability coverage to those who don't own a vehicle but need protection while on the road. Non-owner insurance is an option if you use rented or borrowed cars often or need to maintain continuous coverage in your driving history. You can also use the policy to help reinstate your driving rights if you have a violation.
Indiana drivers will typically find the cheapest coverage from Auto-Owners. Auto-Owners is also our top recommendation overall and the most affordable insurer for those interested in purchasing non-owner insurance after a violation.
Non-Owner
Car Insurance
Indiana
2023
Cheapest Non-Owner Car Insurance in Indiana
MoneyGeek found that the insurers that offer the cheapest non-owner car insurance in Indiana are as follows:
Drivers with clean records: Auto-Owners ($13 per month)
Drivers with violations: Auto-Owners ($18 per month)
On average, Indiana drivers with violations on their records may expect an increase of about $5 per month on their non-owner insurance premiums compared to what they would pay with a clean driving history.
Cheapest Non-Owner Car Insurance With a Clean Driving Record in Indiana
For Indiana residents with no history of traffic violations, the two companies offering the lowest premiums for non-owner auto insurance include:
With an average rate of $13 per month, USAA is another one of the cheapest providers for veterans and active military personnel, along with their eligible family members.
Auto-Owners and State Farm both offer much lower rates in Indiana than the national average of $43 per month. However, actual rates will depend on your preferences and driving profile.
Compare Insurance Rates
Ensure you're getting the best rate for your insurance. Compare quotes from the top insurance companies.
INDIANA MINIMUM INSURANCE REQUIREMENTS
Indiana's state minimum coverage car insurance limits also extend to a non-owner insurance policy. Ideally, your policy should comply with the following minimum coverage limits:
$25,000 for bodily injury liability per person
$50,000 for bodily injury liability per accident
$25,000 for property damage liability per accident
These limits are sufficient to meet the state's regulations, although they may not cover you fully after an accident. Evaluate how much coverage suits your needs before you sign up for a policy.
Cheapest Non-Owner SR-22 Car Insurance in Indiana
These companies offer the most affordable SR-22 non-owner car insurance for Indiana drivers with violations on their records:
Indiana drivers from the military community may also opt for policies from USAA, which are cheaper than what State Farm offers, at $21 per month.
Violations like at-fault accidents and DUIs on your record may mandate that you file SR-22 insurance. As a result, you will pay higher costs for insurance coverage. In Indiana, the most affordable SR-22 insurance averages $18 per month, considerably lower than the national average of $59.
WHAT IS SR-22 INSURANCE?
Although sometimes referred to as "SR-22 car insurance," the SR-22 form is not a type of insurance policy. It's a document used to verify that you have the requisite insurance coverage as outlined by the state. The form gets filed by your insurer and must be maintained on your driving record for a stipulated duration.
What Is Non-Owner Car Insurance?
Indiana residents who drive cars they do not own, including borrowed and rented cars, should purchase non-owner car insurance. Non-owner insurance offers liability coverage for bodily injury and property damage if a driver gets involved in an at-fault accident.
Nevertheless, this insurance excludes protection for personal injury and damages to the vehicle used by the policyholder during the accident. The following table explores differences in coverages and costs between a traditional full coverage policy and non-owner auto insurance in Indiana.
| Policy Coverage | Full Coverage | Non-Owner |
| --- | --- | --- |
| | | |
| | | |
| Personal injury protection | | |
| Uninsured/underinsured motorist | | |
| | | |
| | | |
| | | |
Average Cost of Non-Owner Car Insurance in Indiana
The average cost of auto insurance for Indiana drivers who don't own cars is $28 per month. This average rate is lower than the national average of $43 per month. However, your insurance premiums can vary considerably based on your profile. For instance, factors like your driving record, age and the car's make and model will have more influence on your rates than where you live.
Non-Owner Car Insurance Cost Comparison: National vs. State
National Average Cost
Monthly Premium
$43
Indiana Average Cost
Monthly Premium
$28
On average, non-owner car insurance in Indiana is:
$15 saved
This is 35% less expensive.
Best Non-Owner Car Insurance in Indiana
Based on our analysis, the top three non-owner car insurance providers in Indiana are:
Auto-Owners: MoneyGeek score of 78 out of 100 ($13 per month)
State Farm: MoneyGeek score of 66 out of 100 ($22 per month)
GEICO: MoneyGeek score of 65 out of 100 ($25 per month)
We identified the best non-owner auto insurance carriers in Indiana by considering various factors, including affordability, customer support scores from J.D. Power and AM Best's financial stability ratings. Examine the details of the top-ranking insurers in Indiana to establish the right option for your preferences.
MoneyGeek Top Pick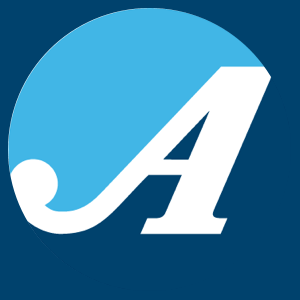 Auto-Owners Insurance
Auto-Owners stands out for its low pricing, high financial stability and high claims experience ratings. The insurer also offers an extensive selection of coverage options, including roadside assistance and rental car reimbursement, two coverages that can greatly benefit non-owner drivers.
With an A++ rating on financial stability, the company is capable of catering to your coverage needs. A variety of discounts can help lower your costs further, including a discount for signing your car insurance policy renewal early.
Runner-Up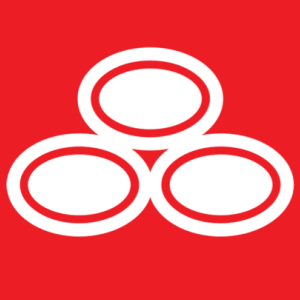 State Farm
State Farm ranked second in our analysis for providing non-owner insurance coverage with a balance of the essential factors in our methodology. The insurer received an A++ rating from AM Best, indicating the highest capability to meet its financial obligations.
It offers the second-cheapest coverage for non-owners and rates highly for customer satisfaction. State Farm also offers several discounts, including those for defensive driving and bundling your auto insurance policy with other types of insurance.
Third Place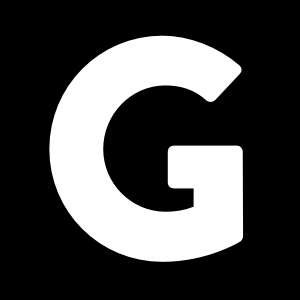 GEICO
GEICO offers the best customer service in Indiana and boasts an AM Best rating of A++. The insurer's high customer satisfaction rating and reasonably priced coverage ensure that its customers get reliable protection without trading either quality or affordability.
GEICO also offers various discounts and unique add-on coverage options, including discounts for bundling policies and driving safely.
Should You Get Non-Owner Car Insurance in Indiana?
Non-owner car insurance policies in Indiana apply to drivers who often use borrowed or rented cars. Here are some types of drivers who may find non-owner car insurance useful.
Who Should Consider Non-Owner Car Insurance?
Non-owner auto insurance offers drivers who frequently borrow cars the necessary liability coverage. The insurance pays for third-party injuries and property damage in case of an accident. The added protection provides peace of mind since they can drive responsibly without worrying about potential financial losses in case they get into an accident.

Liability coverage from non-owner car insurance supplements or replaces coverage from rental car companies. With a non-owner policy, drivers can avoid gaps in their insurance history and avoid high costs of coverage. Occasional car renters can comfortably drive around once they obtain a non-owner insurance policy customized to suit their needs.

If you find yourself in a transition between cars after selling your vehicle, you may not need standard insurance coverage within this period. However, non-owner car insurance can help continue your coverage, eliminating the possibility of having a gap in insurance coverage.

License reinstatement seekers

A non-owner car insurance policy can help you get your driving privileges back after the suspension of your license due to a traffic infraction. The policy indicates your financial responsibility and commitment to safe driving. Drivers can use non-owner insurance to fulfill the coverage requirements for the state and work toward quicker restoration of their driving rights.
ONE-DAY CAR INSURANCE
Take precautions while buying non-owner car insurance so you don't fall for potential scammers selling "one-day insurance." Such policies can be insurance scams.
For drivers looking for temporary car insurance in Indiana, we recommend purchasing policies directly from a car rental company. Doing this will ensure you get genuine coverage for your short-term needs.
Frequently Asked Questions About Non-Owner Car Insurance in Indiana
The following answers address common questions about non-owner car insurance in Indiana. They can help drivers understand more about auto insurance in the state.
Auto Insurance
Auto Insurance
About Mark Fitzpatrick
---
---