Best Cheap Car Insurance Companies for High-Risk Drivers in New Mexico
---
Compare Rates and Save on Car Insurance
By Mark Fitzpatrick, Content Director
Edited by
Aliha Strange
Because they are more likely to file claims, high-risk drivers pose a greater risk to insurers. As a high-risk driver, expect higher premiums when shopping rates. One way to save money is to take an inventory of high-risk auto insurance companies in New Mexico and compare the list of available rates. Further, changing your driving habits will lower your risk and make you more attractive to insurance companies.
That said, State Farm is the cheapest option for high-risk drivers in New Mexico, with an average annual premium of $1,121.
Best & Cheapest
Auto Insurance
High-Risk
2023
Best Companies for High-Risk Drivers in 2023
A high-risk driver is someone who has a history of major traffic violations. Usually, one ticket will not make a driver high-risk — multiple tickets and/or illegal actions like driving under the influence will. Distracted driving, such as texting while driving, and other reckless driving behavior will also categorize an individual as high-risk.
For high-risk drivers, insurance policies tend to be more costly and more difficult to obtain. In New Mexico, there is a 27% increase in insurance premiums for high-risk drivers. Drivers with clean records can get car insurance for roughly $1,116, while high-risk drivers start at $1,616, on average.
WHAT EXACTLY IS A HIGH-RISK DRIVER?
A high-risk driver has severe or numerous driving violations on their record. These include driving under the influence of alcohol or drugs (DUI), driving with a suspended or revoked license and/or driving while uninsured. There are age-related risks as well. Some examples of high-risk drivers include:
Drivers with a history of traffic violations or at-fault accidents
Drivers with a DUI conviction
Drivers caught driving with a suspended or revoked license
Young drivers with a lack of driving experience
Drivers who drive sports cars or participate in drag racing
Drivers with bad credit or lapses in insurance coverage
Cheapest Car Insurance in New Mexico for High-Risk Drivers
State Farm offers affordable car insurance for high-risk drivers in New Mexico, averaging $1,121 per year.
This provider has an excellent track record when it comes to complaints, financial stability and discounts, including those for students. If you need a breakdown, start with MoneyGeek's State Farm review.
SR-22 INSURANCE
In most states, those convicted of a traffic violation like a DUI are required to obtain SR-22 insurance. SR-22 is a certificate of financial responsibility that is required by many states for drivers who have had their license suspended or revoked. It's proof that the insured individual meets the state's minimum coverage requirement.
In New Mexico, drivers are not required to obtain SR-22 insurance. However, New Mexico drivers must meet mandatory auto insurance minimums.
Best Car Insurance in New Mexico for High-Risk Drivers
State Farm offers affordability and service quality, with high marks in other categories, such as stability, customer satisfaction and claim ratings. It received a MoneyGeek score of 97 out of 100.
Allstate is the second-best provider in this category, scoring 84 out of 100. It provides clients with innovative tools such as Drivewise, which helps users understand their driving behavior and practice safer driving. Learn more about the provider in our Allstate review.
1
State Farm
Best for High-Risk Drivers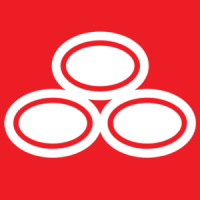 Geek Quick Take
State Farm offers the cheapest premium for high-risk drivers, at around $1,121. Keep in mind this rate is 7% more expensive than the average premium for those with clean records.
More About State Farm
State Farm offers individuals more opportunities to afford its policies through discounts. The insurer also provides additional protection to drivers that work for rideshare companies, such as Lyft and Uber. Other add-on features include roadside assistance and rental car reimbursement. Its products are comprehensive and offer solutions to modern challenges.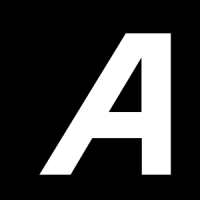 Geek Quick Take
Allstate offers auto, home and life insurance to more than 17 million customers. It's a provider that outshines many of its competitors.
The average annual premium for Allstate is around $1,341. That is 20% higher than the average rate for drivers with clean records. Allstate offers a wide selection of coverage options.
More About Allstate
MoneyGeek's analysis found that this insurance provider is not the cheapest. But it is reasonable for young drivers and offers a comprehensive package that can cover medical bills, repairs, legal costs and other expenses related to car accidents.
MONEYGEEK EXPERT TIP
The cost of car insurance often correlates with the quality of protection offered by a policy. Although high-quality policies are more expensive than their low-end counterparts, they may be well worth the price.
Minimum coverage or pay-per-mile insurance plans may be a good option for drivers who need low-income car insurance in New Mexico.
Cheapest Car Insurance in New Mexico for Drivers With a DUI
State Farm offers the most affordable car insurance for high-risk drivers in New Mexico at roughly $1,121 per year. It has standard coverages such as liability, comprehensive and collision insurance. Additionally, it offers rideshare insurance.
If you are a military member or a family member of one, USAA is another affordable option. It offers discounts exclusively to military buyers.
LOOK-BACK PERIODS
The length of time during which a driving offense stays on your record is called the look-back period. This varies by state and usually takes into account repeat offenses. In New Mexico, the look-back period is 55 years.
Cheapest Car Insurance in New Mexico for Teenage Drivers
State Farm offers teen buyers a relatively reasonable rate and more protection. Its average annual premium is steep compared to other categories, at $3,808.
However, students do get discounts which can help lessen the financial burden. Discounts may vary according to state, so head to their website for details regarding discounts in New Mexico.
MONEYGEEK EXPERT TIP
Because young drivers are less experienced on the road and more likely to be involved in car accidents, auto insurance for students can be expensive. However, MoneyGeek advises getting full coverage auto insurance since it provides better coverage than state-required minimum insurance. Compare providers and policies to find the cheapest and best full coverage car insurance for student drivers.
Cheapest Car Insurance in New Mexico for Drivers With Bad Credit
Allstate offers the cheapest car insurance for drivers with bad credit at roughly $1,408 per year. It provides discounts to reward its clients for being loyal members and good drivers. Allstate insurance products may also be bundled for greater savings. Allstate's average annual premium for the high-risk driver is approximately $346 more than a policy for the average safe driver.
Credit scores typically influence premiums, as exhibited by the 25% difference in rates for those with good and poor credit. Insurers look at credit scores to better analyze every client's risk.
MONEYGEEK EXPERT TIP
In many states, drivers with poor credit scores can expect to pay more — sometimes significantly more — for their car insurance than drivers with good credit scores. Still, you can get approved for insurance and potentially lower rates by taking advantage of discounts. Learn more using our guide to getting car insurance with bad credit.
How Much Does Car Insurance Cost for High-Risk Drivers in New Mexico?
Many insurance companies consider a driver's history and profile when determining premiums. As a result, high-risk drivers tend to pay more. In New Mexico, high-risk drivers spend an average of $1,616, while low-risk drivers pay only about $1,116. That's a $500 difference.
Annual Car Insurance Cost in NM for Low-Risk vs. High-Risk Drivers
Annual Premium
Low-Risk Driver
$1,116
Annual Premium
High-Risk Driver
$1,616
In New Mexico, high-risk drivers pay:
$500 more
This is 45% more expensive.
To get a better idea of what you can expect to pay for car insurance, use MoneyGeek's New Mexico car insurance calculator. The tool factors in personal details such as age, driving record and vehicle type to estimate car insurance rates. It also identifies which factors have the most impact on your rates.
Auto Insurance Calculator
See how the Average Annual Auto Insurance Rates vary with the options chosen.
Average Annual Auto Insurance Rates
Click the section of the wheel in your price range to see options.
Click an insurer below to visit their review page or continue to your personalized quote.
Can You Still Get Car Insurance in New Mexico if Insurers Refuse to Insure You?
Car insurance is a voluntary market, meaning providers can deny coverage to high-risk drivers. If your application is denied, you can look for a residual market plan through the Automobile Insurance Plan Service Office (AIPSO). AIPSO has provided services for almost 50 years to those in the auto insurance market, helping high-risk drivers obtain coverage.
New Mexico Automobile Insurance Plan
AIPSO will help you find a residual market plan based on your location. In New Mexico, it's called the New Mexico Motor Vehicle Insurance Plan, available to drivers having trouble finding coverage from private insurance companies.
New Mexico is one state that makes up the Western Association of Automobile Insurance Plans (WAAIP). This center connects individuals who have trouble accessing auto insurance with insurance companies that will insure them.
Monday–Friday, 8 a.m.–4:30 p.m. PST

Western Association of Automobile Insurance Plans, P.O. Box 6530, Providence, RI 02940-6530
Auto Insurance
Auto Insurance
Compare Auto Insurance Rates
Ensure you're getting the best rate for your auto insurance. Compare quotes from the top insurance companies.
Frequently Asked Questions
To help high-risk drivers obtain car insurance in New Mexico, MoneyGeek answered some frequently asked questions.
Methodology
MoneyGeek calculated average rates using full coverage car insurance policies with 100/300/100 liability insurance and comprehensive and collision coverage with a $1,000 deductible. Minimum coverage car insurance policy rates were calculated based on each state's minimum car insurance requirement.
To calculate rates for high-risk drivers, MoneyGeek averaged the premiums insurance companies charge for three of the most common driving violations: speeding, at-fault accident and DUI.
To determine the best car insurance company for high-risk drivers, MoneyGeek scored companies based on affordability, customer satisfaction and complaints — obtained from J.D. Power surveys and NAIC complaint scores — and financial strength ratings as calculated by AM Best. Affordability received the greatest weighting in our calculations.
About Mark Fitzpatrick
---
---