Best
Insurance Bundle
New Mexico
2023
The Best Bundled Insurance in New Mexico
The Best Home and Auto Bundles in New Mexico
Based on good customer service, reasonable rates and significant discounts, the following insurers offer the best home and auto bundles in New Mexico:
State Farm: MoneyGeek score of 87 out of 100
Allstate: MoneyGeek score of 77 out of 100
State Farm and Allstate score the same for auto and home insurance customer satisfaction. Although State Farm is more expensive than Allstate, State Farm offers a larger bundling discount than Allstate.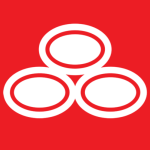 pros
Offers the largest bundling discount
Has above-average customer service
Offers a wide range of home insurance coverages
cons
Has limited coverage options for car insurance
Does not offer pay-in-full discount
COMPANY HIGHLIGHTS
State Farm is the best provider of home and auto insurance bundles in New Mexico. On average, this company's annual premium for a home and auto insurance bundle is $2,214. In addition, it has a MoneyGeek rating of 4 out of 5 for home and auto insurance customer service.
State Farm offers a 20% bundling discount, helping you save around $549 a year. However, its home and auto bundle is not the cheapest in the state.
State Farm home insurance offers several unique coverages. For example, homeowners can get up to $20,000 of coverage for mold and fungus in their homes. The insurer also provides coverage for damage caused by earthquakes or volcanoes.
State Farm car insurance offers roadside assistance and rental car/travel reimbursement as add-ons but not other common add-ons, such as accident forgiveness, gap insurance and better car replacement. In addition, if you drive for Uber, Lyft or other ridesharing services, you can purchase a rideshare add-on that protects you when you're working.
Read MoneyGeek's State Farm Auto Insurance Review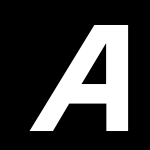 pros
Offers the most affordable option
Offers several unique car insurance coverages
Has above-average customer service and satisfaction
cons
Has limited home insurance coverages
Does not have a defensive driving discount
COMPANY HIGHLIGHTS
Allstate is the second-best home and auto insurance bundle provider in New Mexico, and it is also the cheapest. When you bundle your insurance policies, Allstate offers a 12% discount, reducing its premiums by $406 to $2,041 per year. The company gets a MoneyGeek rating of 4 out of 5 for both its auto and home insurance customer service.
Allstate homeowners insurance offers nine add-on coverage options, including identity theft, mold, electronic equipment and musical instruments. The company has a unique yard and garden add-on that covers damage to your lawn, landscaping, garden or riding lawn mower.
If you love to listen to music while driving, you'll like Allstate's car insurance coverage for portable electronics and media, which insures tapes, CDs and other items related to your car's sound system. The company also offers a custom parts coverage add-on that protects customized parts or equipment, such as decals, graphics and carpeting.
Read MoneyGeek's Allstate Auto Insurance Review
The Best Home and Auto Bundle Discounts in New Mexico
New Mexico residents can save an average of 15% when they bundle their home and auto insurance policies, which translates to about $413 in savings. State Farm gives a 20% discount for bundling, the highest, whereas Allstate and Farmers have bundling discounts of 12%.
Although State Farm offers the highest percentage discount, its premiums are not the cheapest. Allstate offers the most affordable bundle premium at $2,041 per year. The best company depends on what you're looking for in a home and auto bundle.
The Cheapest Home and Auto Bundles in New Mexico
Many factors influence the cost of home and auto bundles. A significant discount doesn't always mean you get the most affordable bundle. If you're looking for the cheapest premium for your home and car insurance bundle, MoneyGeek found the companies with the least expensive rates:
Allstate: $2,041 per year
State Farm: $2,214 per year
MoneyGeek Top Pick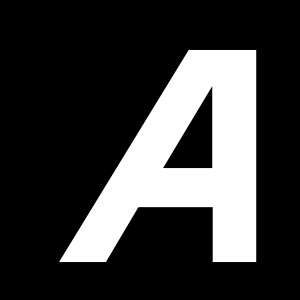 Allstate
Allstate offers the cheapest auto and home insurance bundle in New Mexico. Its annual premium for a bundle is $2,041, giving you a 12% discount on your policies.
In addition to bundling, Allstate gives discounts for safe driving and good grades. You can also receive a discount for always paying your home insurance premiums on time.
The Cheapest Non-Bundle Insurance Combinations in New Mexico
You don't necessarily need to bundle policies from the same insurer to save money. For example, you can purchase the least expensive home and auto insurance policies from separate companies.
If you're not planning to bundle your policies, combining a State Farm auto insurance policy and an Allstate home insurance policy is your cheapest option. On average, your total premium would be $2,337 per year — $1,194 per year for your auto insurance and $1,143 per year for your home insurance. However, this amount is higher than the cost of bundling policies in the state.
Should You Bundle Home and Auto Insurance in New Mexico?
Bundling is a common discount insurance companies offer. Not only does it help you save, but it also gives you the convenience of having your policies under one insurer. However, depending on your needs, bundling is not always the best option.
Bundle discounts in New Mexico can save you between 12% and 20% per year.

Bundling can save 12% or 20% off your yearly premium. In New Mexico, this is equivalent to $283 or $549 in annual savings. Although State Farm can help you save the most through bundling, it is not the cheapest option.

Bundles are a convenient way to combine your most important property insurance policies.

Bundling eliminates the hassle of dealing with different insurers when managing your policies. You can use the same online account or contact the same insurance agent for all your concerns. It helps you save time and energy, especially when you want to implement changes in your policy.

In rare cases, it might be better not to bundle in New Mexico.

Choosing separate insurers for your home and auto insurance policies can provide more flexibility. Even though it's cheaper to bundle your policies in New Mexico, you can still save money by finding the lowest rates and purchasing your home and auto policies separately. Depending on your consumer profile, your insurer might offer you cheaper rates than average.
About Mark Fitzpatrick
---
---