The most affordable insurer for the average driver in Newark is GEICO, with full coverage at $1,174 annually and state minimum liability insurance at about $560 per year. GEICO also has the lowest premiums for drivers with a speeding ticket at $1,174 yearly. Overall, MoneyGeek's top pick for car insurance in the city is GEICO, which balances affordability and customer service.
best
auto insurance
Newark
2023
The Cheapest and Best Car Insurance in Newark
The Cheapest Car Insurance Companies in Newark
For the best value in Newark, the following insurance companies offer the cheapest rates on average for a full coverage policy:
GEICO: $1,174 per year
Metlife: $1,484 per year
GEICO offers the most affordable coverage in the city, with an average annual premium of $1,174. By comparison, Mercury is the most expensive car insurance company, with an average yearly premium of $2,370, which is over 100% more than GEICO.
Comprehensive and collision coverage is included in full coverage car insurance, which is why it's costlier than state minimum insurance. It's possible, though, that you'll get different quotes than we did, depending on your chosen liability limits and your driving profile compared with our sample.
Cheapest Car Insurance in Newark
Full Coverage 100/300/100
As described in our methodology, the premiums MoneyGeek obtained are for our sample driver, being a 40-year-old male purchasing a full coverage policy.
Although a full coverage car insurance policy is more expensive than state minimum liability coverage, it does include comprehensive and collision insurance. In other words, you're paying for additional protection as follows:
Comprehensive insurance: protects you against damage to your car from non-collision incidents, such as weather events like hail, fire, theft or vandalism
Collision insurance: covers the cost of repairs to your car if you collide with another vehicle or a stationary object
The premiums for full coverage car insurance can cost more over time than the replacement value of your car if your vehicle is an older model. To save money, though, you may wish to consider liability-only New Jersey state minimum insurance.
Compare Car Insurance Rates in Newark
Ensure you're getting the best rate for your car insurance. Compare quotes from the top insurance companies.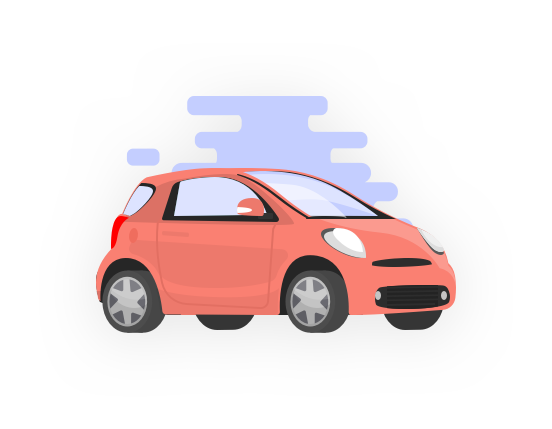 Cheapest Car Insurance in Newark for Minimum Coverage
Car insurance policies with minimum coverage are usually the cheapest insurance option. On average, the cheapest state minimum liability-only insurance in Newark is offered by:
GEICO: $560 per year
Allstate: $830 per year
GEICO's coverage is $1,018 less than Mercury's average annual premium of $1,578, which is also the most expensive in the city.
Although minimum coverage policies are the least costly option, they also exclude comprehensive and collision coverage and provide much lower liability limits. This may put you at risk of not having adequate coverage in the event of an accident.
The table below illustrates how rates change when you increase your liability limits.
Cheapest Minimum Liability Car Insurance in Newark
New Jersey law requires drivers to carry 15/30/5 liability insurance. This is the cheapest vehicle insurance in Newark, which translates into a lower monthly premium. If you are involved in an accident, though, you will likely have to pay additional out-of-pocket expenses.
For instance, if you cause an accident and the other driver's medical bills total $25,000, your state minimum insurance will cover just $15,000 of that, leaving you responsible for the remaining $10,000.
New Jersey Minimum Liability Requirements
Item

Description

Property Damage

$5,000 for property damage. A more protective level is 100/300/100.

Personal Injury Protection

$15,000 per person.
Cheapest Car Insurance in Newark if You Have Driving Violations
Being found at fault in an accident or getting a speeding ticket or DUI can increase your car insurance premiums, at times significantly. Based on your specific violation, the following insurance providers in Newark are, on average, the most affordable:
Cheapest after a ticket: GEICO, $1,174 per year
Cheapest after an at-fault accident: New Jersey Manufacturers, $1,492 per year
Cheapest after a DUI: New Jersey Manufacturers, $1,797 per year
If you have violations on your record, your best bet is to improve your driving history over time. In the meantime, shop around for quotes to see which car insurance companies in Newark offer the cheapest rates for drivers with bad records.
Cheapest Car Insurance in Newark With a Violation
Average Cost of Car Insurance in Newark
The average car insurance rate in Newark is $1,775 per year. In comparison, this rate is much higher than the national average annual premium, and slightly higher than the New Jersey average as well. Newark drivers pay 6% more than the state average and 24.6% more than the typical annual premium in the United States.
Personalized Quotes to Get You the Cheapest Car Insurance in Newark
Various factors dictate the average car insurance rates in Newark. Insurance carriers will evaluate individualized factors, such as your ZIP code, age, gender, driving history and marital status. Young drivers often pay high premiums. For example, an 18-year-old male GEICO policyholder in Newark will pay an average of $2,542 annually.
On the other hand, a 40-year-old male with a similar policy will only pay an average of $1,174 per year. It is important to regularly compare personalized automotive insurance quotes that match your circumstances to find the best rate. Doing so can also help you find out if you qualify for discounts and rebates.
Compare Car Insurance Rates in Newark
Ensure you're getting the best rate for your car insurance. Compare quotes from the top insurance companies.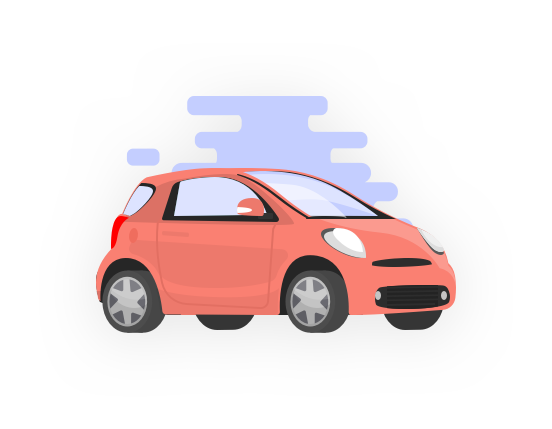 The Best Car Insurance Companies in Newark
MoneyGeek conducted a study to identify which companies offered the best auto insurance in Newark based on the following criteria: affordability, customer experience and claims satisfaction. Based on this analysis, the top-ranking insurers are:
GEICO: MoneyGeek score of 95 out of 100
New Jersey Manufacturers: MoneyGeek score of 92 out of 100
Of the 10 companies evaluated, Allstate and Progressive ranked third and fourth, respectively. Allstate earned a MoneyGeek score of 70 out of 100, whereas Progressive's was 61 out of 100.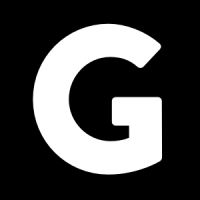 Geek Quick Take
The top spot goes to GEICO, which ranks first in affordability, second in user satisfaction and third in claims experience. A full coverage policy in Newark costs $1,174 per year, on average. You can also add coverage to your plan, such as GEICO's accident forgiveness.
More About GEICO
Drivers in Newark can purchase add-on coverages to make their car insurance policy from GEICO fit their needs and preferences. Mechanical breakdown insurance is an excellent alternative to a typical extended warranty offered by dealers. It comes out more affordable and covers all parts and systems, not just specific items on a list. However, your car must be less than 15 months old with less than 15,000 miles.
Another helpful coverage is accidental forgiveness. Although you can purchase it, you can also earn it by remaining accident-free for five years, assuming you're 21 or older. With this coverage, your premium won't increase after your first at-fault accident.
Read MoneyGeek's GEICO auto Insurance Review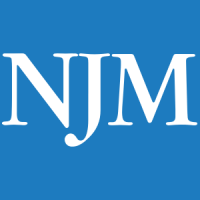 Geek Quick Take
Next on the list of the top auto insurance companies in Newark is New Jersey Manufacturers. It ranked first for user satisfaction and claims experience but second for affordability. You can purchase a policy for an annual average premium of $1,492. New Jersey Manufacturers also offers add-on coverages, which include gap insurance.
More About New Jersey Manufacturers
Although the insurer doesn't offer any rare add-coverages, you can still get unique coverages like rideshare insurance. It's an excellent option if you work for a rideshare company. This supplements the commercial coverage provided by transportation network companies, ensuring that you're protected regardless of whether you've matched with a passenger or not.
Read MoneyGeek's New Jersey Manufacturers auto Insurance Review








Average Cost of Car Insurance by Postal Code
Average car insurance rates in Newark hardly vary at all depending on your ZIP code. The average annual premium in terms of ZIP code ranges from $1,754 to $1,785. Drivers living in 07105 pay the cheapest premiums, whereas those who are from ZIP codes 07104 and 07107 pay around $31 more.
Factors That Impact Insurance Costs in Newark
In addition to individual driver needs and history, location-specific factors like personal injury protection coverage requirements and the percentage of uninsured motorists also contribute to car insurance rates in Newark. How Newark ranks compared to the 300 most populous cities in the United States can have a significant impact on premium costs.
Most Accidents With Fatalities
143rd

/300
Most Car Thefts
18th

/300
Most Uninsured Motorists by State
14th

/50
Personal Injury Protection Required
Yes
Most Annual Rainfall
66th

/300
Most Rainy Days
63rd

/300
About Mark Fitzpatrick
---
---