The cheapest auto insurance provider is Plymouth Rock Assurance for full coverage and state minimum insurance, but premiums depend on your desired coverage and driver profile. State Farm is the cheapest option for drivers with a speeding ticket. MoneyGeek ranked State Farm as the best car insurance in Lowell as it balances cost and customer service.
best
auto insurance
Lowell
2023
The Cheapest and Best Car Insurance in Lowell
The Cheapest Car Insurance Companies in Lowell
In Lowell, the most affordable options for insurers looking for full coverage policies are:
Plymouth Rock Assurance: $660 per year
Safety Group: $685 per year
Travelers is the most expensive full coverage car insurance company in Lowell, with policies that cost $1,877 per year. Its full coverage policy is 184.4% more expensive than Plymouth Rock Assurance.
A full coverage policy includes both collision and comprehensive insurance on top of basic liability coverage. Prices may vary depending on how much liability insurance you select.
Cheapest Car Insurance in Lowell
Full Coverage 100/300/100
Company

1.

2.

Safety Group

3.

4.

5.
MoneyGeek's methodology is based on the average rates for a 40-year-old male driver with a full coverage policy.
Although full coverage is more expensive than minimum coverage, you get more protection in the event your car is damaged. On top of basic liability, full coverage usually includes comprehensive and collision insurance.
Comprehensive insurance: covers you if your car is damaged due to theft, vandalism or hail
Collision insurance: covers you if your car is damaged in an accident
If you have an older vehicle, full coverage may not be your best option because you might end up paying more in premiums than what your car is worth. A better option may be to get liability-only or state minimum car insurance.
Compare Car Insurance Rates in Lowell
Ensure you're getting the best rate for your car insurance. Compare quotes from the top insurance companies.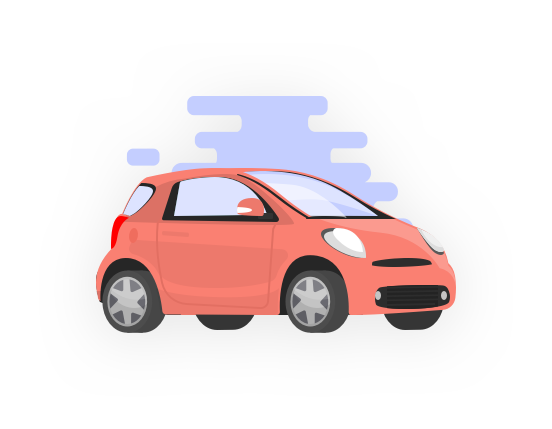 Cheapest Car Insurance in Lowell for Minimum Coverage
The cheapest car insurance in Lowell is state minimum or liability-only coverage. Companies that offer the most affordable state minimum premiums:
Plymouth Rock Assurance: $291 per year
State Farm: $337 per year
Travelers has the most expensive policy at $961 per year, costing customers $670 more than Plymouth Rock Assurance.
Although minimum coverage is the most affordable option, it has low levels of liability coverage and doesn't include collision and comprehensive insurance. This means you run the risk of not being fully covered in the case of an accident.
Toggle the table below to compare the cost of liability-only coverage.
Cheapest Minimum Liability Car Insurance in Lowell
Company

1.

2.

3.

4.

5.

Safety Group
Although the most affordable premiums are for state minimum coverage, this type of coverage provides the least protection. The state minimum policy in Massachusetts includes 20/40/5 liability insurance, coverage for uninsured/underinsured motorists and personal injury protection.
Purchasing a state minimum policy may help you save on monthly expenses; however, you might end up paying more out of pocket after an accident. For example, if you are in an accident and at fault for $50,000 total in medical bills, you will have to pay $10,000 out of pocket because the state minimum insurance only covers $40,000.
Massachusetts Minimum Liability Requirements
Item

Description

Bodily Injury and Property Damage

$20,000 per person, $40,000 per accident and $5,000 for property damage. A more protective level is 100/300/100.

Uninsured Motorist

$20,000 per person and $40,000 per incident. The minimum coverage may not be enough if you're in a serious accident.

Personal Injury Protection

$8,000 per accident.
Cheapest Car Insurance in Lowell if You Have Driving Violations
Driving violations, such as at-fault accidents, speeding tickets and DUIs, will raise insurance premiums. The cheapest companies for drivers with driving violations:
Cheapest after a ticket: State Farm, $828 per year
Cheapest after an at-fault accident: Plymouth Rock Assurance, $1,001 per year
Cheapest after a DUI: Plymouth Rock Assurance, $1,041 per year
Although it will take time to improve your driving record, it's a good way to get more affordable premiums. In the meantime, it is smart to shop around to find which insurance companies will give you the best deals after a ticket or an accident.
Cheapest Car Insurance in Lowell With a Violation
Average Cost of Car Insurance in Lowell
The average cost of car insurance in Massachusetts is $1,112 annually. In Lowell, the average car insurance premium is 7.1% cheaper than the state average, costing $1,033 per year. Lowell's rates are 27.5% lower than the national average, which is $1,424 each year.
Personalized Quotes to Get You the Cheapest Car Insurance in Lowell
When calculating auto insurance costs, insurers consider factors like age, car make and model, coverage level and more. Before purchasing a policy, it's ideal to shop around and compare auto insurance quotes from different providers.
It is important to compare quotes to make sure you are getting the best coverage at the lowest cost. As your circumstances change, you may be eligible for different rates, so it is a good idea to regularly get a personalized quote.
Compare Car Insurance Rates in Lowell
Ensure you're getting the best rate for your car insurance. Compare quotes from the top insurance companies.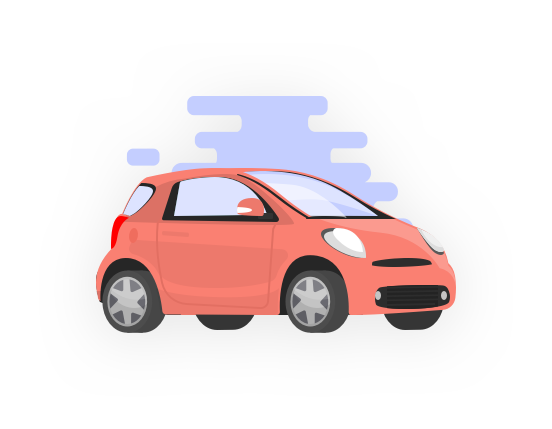 The Best Car Insurance Companies in Lowell
MoneyGeek ranked the top car insurance companies in Lowell based on their customer satisfaction, claims rating, financial stability and affordability. According to our analysis, the following companies offer the best auto insurance in the city:
State Farm: MoneyGeek score of 91 out of 100
Plymouth Rock Assurance: MoneyGeek score of 91 out of 100
MoneyGeek didn't include USAA in this list since it exclusively caters to military members and their families. However, USAA earned a MoneyGeek score of 90 out of 100, making it the best car insurance provider in Lowell for military members and families.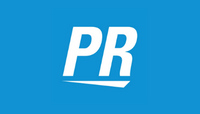 Geek Quick Take
Plymouth Rock Assurance scored high in affordability and received average scores for financial stability, claims and customer satisfaction. Two rare coverage options are included in the average policy cost of $660 per year: original equipment manufacturer (OEM) and glass deductible modification coverage.
More About Plymouth Rock Assurance
OEM coverage covers the replacement of select parts that are damaged beyond repair in a covered loss. With glass deductible modification coverage, also referred to as full glass coverage, your comprehensive deductible is not applied for glass-only claims.
The insurer also offers new car replacement coverage. If you have a total loss within the first two years as the car's original owner, new car replacement coverage will cover the cost to replace your car with the same make, model and year, if available.
Read MoneyGeek's Plymouth Rock Assurance auto Insurance Review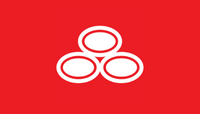 Geek Quick Take
State Farm scored high in affordability, financial stability and customer satisfaction. The average yearly rate for its standard policy is $725. State Farm also offers a rare add-on coverage, rideshare insurance, and two other commonly offered coverages.
More About State Farm
State Farm's standard policy offers add-on coverages for rideshare insurance, roadside assistance and rental car/travel reimbursement. Rideshare insurance covers policyholders while they're working for a ridesharing company: after a driver has matched with or is transporting a rider, all the coverages included in their personal auto insurance policy, except for liability insurance, will remain in effect.
Roadside assistance pays for mechanical labor, towing, parts delivery and locksmith labor that may be required if your car breaks down. With rental car/travel reimbursement coverage, customers can be reimbursed for the cost of a rental car or public transportation if their car isn't usable or drivable for more than 24 hours.
Read MoneyGeek's State Farm auto Insurance Review








Average Cost of Car Insurance by Postal Code
Insurers consider your ZIP code when determining your car insurance quotes in Lowell. Different locations have varying risk levels in terms of car theft, accidents with fatalities and uninsured motorists.
In Lowell, both 1851 and 1852 ZIP codes have the same average auto insurance rate of $1,033. You can compare premiums between auto insurance providers for your specific ZIP code and state.
Factors That Impact Insurance Costs in Lowell
In addition to individual driver needs and history, location-specific factors like personal injury protection coverage requirements and the rate of car thefts also contribute to car insurance rates in Lowell. How Lowell ranks compared to the 300 most populous cities in the United States can have a significant impact on premium costs.
Most Accidents With Fatalities
269th

/300
Most Car Thefts
10th

/300
Most Uninsured Motorists by State
49th

/50
Personal Injury Protection Required
Yes
Most Annual Rainfall
86th

/300
Most Rainy Days
48th

/300
About Mark Fitzpatrick
---
---