In Lansing, GEICO is the cheapest insurer for full coverage and state minimum car insurance policies. The company also has the most affordable insurance for drivers with a speeding ticket. If you're a military veteran or currently serving in the military, USAA may be your best option in many instances. GEICO came in first on MoneyGeek's ranking that rates insurers overall based on affordability and quality of service.
best
auto insurance
Lansing
2023
The Cheapest and Best Car Insurance in Lansing
The Cheapest Car Insurance Companies in Lansing
MoneyGeek ranked the cheapest car insurance companies for full coverage policies. The top two companies in Lansing are:
GEICO: $845 per year
MetLife: $1,202 per year
For military members and their families in Lansing, USAA is the second most affordable option at $942 per year. At $4,393, Hanover has the costliest average premium in the city at nearly 420% more than GEICO.
Full coverage policies are those that include comprehensive and collision insurance. Your quoted average insurance costs may also depend on the liability limits in the policy.
Cheapest Car Insurance in Lansing
Full Coverage 100/300/100
MoneyGeek determined average rates as per our methodology by collecting quotes for full coverage policies from multiple insurers in Lansing for a 40-year-old male driver.
If your car is new or leased, you may be better off with a full coverage policy. That's because comprehensive and collision insurance, which are included in these policies, pay for damage to your vehicle as follows:
Comprehensive insurance: pays for different types of losses that are typically not the result of an accident like vandalism or damage from weather events and fallen trees
Collision insurance: pays for damage caused by a collision with another vehicle or an object, such as a utility pole
If you have an older vehicle, you can reduce insurance costs by removing comprehensive and collision insurance. Liability-only insurance or a state minimum policy may provide sufficient protection for your purposes.
Compare Car Insurance Rates in Lansing
Ensure you're getting the best rate for your car insurance. Compare quotes from the top insurance companies.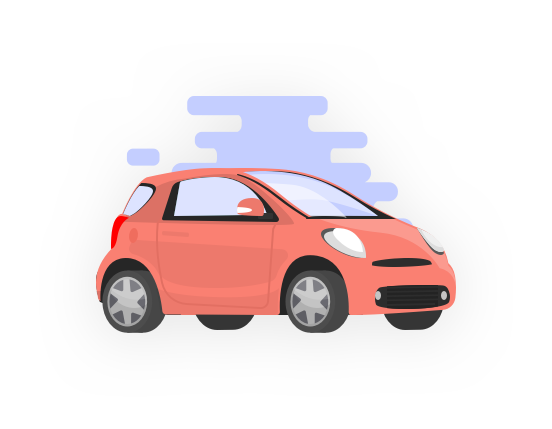 Cheapest Car Insurance in Lansing for Minimum Coverage
The cheapest auto insurance is a state minimum or liability-only policy. The companies that have the most affordable average premiums in Lansing are:
GEICO: $536 per year
Nationwide: $574 per year
USAA is the second-cheapest provider in Lansing; however, it serves members of the military exclusively. Hanover charges the highest premiums for state minimum policies in Lansing. Its policies are $2,600 more expensive than those from GEICO.
Although you can reduce your yearly premiums by choosing a state minimum policy, the trade-off is that state minimum policies have very low liability limits.
The table below indicates how much it costs to opt for higher liability limits.
Cheapest Minimum Liability Car Insurance in Lansing
Michigan law requires drivers to have 20/40/10 minimum coverage. Although state minimum policies are usually the cheapest option, they may not provide adequate cover in some circumstances. That means you could incur some extremely high out-of-pocket expenses if you're in an accident.
For instance, if you are responsible for an accident where the other driver incurs $25,000 in medical bills, a state minimum policy will pay up to $20,000 of that. You are responsible for paying the balance of $5,000.
Michigan Minimum Liability Requirements
Item

Description

Bodily Injury

$20,000 per person and $40,000 per accident. A more protective level is 100/300/100.

Personal Injury Protection

Unlimited per person. Unlimited per accident.

Other

$1 million property protection.
Cheapest Car Insurance in Lansing if You Have Driving Violations
Insurance costs for people with bad driving records are typically higher than average. The insurers who offer the best cheap car insurance in Lansing for drivers with violations, such as a speeding ticket, DUI or an at-fault accident, are:
Cheapest after a ticket: GEICO, $1,403 per year
Cheapest after an at-fault accident: GEICO, $1,546 per year
Cheapest after a DUI: Progressive, $1,514 per year
USAA offers the cheapest average quotes for all of the above violations; however, car insurance from USAA is exclusive to veterans and current members of the military and their families.
By improving your driving history over time, you can reduce your premiums. While you're doing that, it's a good idea to get quotes from as many insurers as possible to find the best cheap car insurance for you.
Cheapest Car Insurance in Lansing With a Violation
Average Cost of Car Insurance in Lansing
Car insurance is a legal requirement that drivers should keep in mind before buying a car. However, note that car insurance rates can vary based on location since different states have varying coverage requirements.
The average car insurance rate in Lansing is $1,836 per year. Compared with the cost of car insurance in the state of Michigan, Lansing pays 66.4% less than the state's average rate of $5,471 per year. However, Lansing drivers pay 28.9% more than the national average of $1,424.
Personalized Quotes to Get You the Cheapest Car Insurance in Lansing
Car insurance rates are affected by many factors, from coverage limits and the vehicle model to the driver's personal information and credit score. Some drivers may also qualify for certain discounts, rebates or other savings given their circumstances. This is why it's important to compare auto insurance rates in Lansing regularly.
Compare Car Insurance Rates in Lansing
Ensure you're getting the best rate for your car insurance. Compare quotes from the top insurance companies.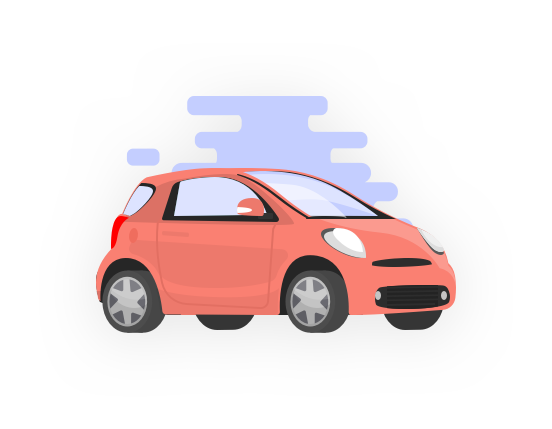 The Best Car Insurance Companies in Lansing
MoneyGeek evaluated average rates, claims ratings and customer satisfaction to determine the best auto insurance companies in Lansing. We found the best car insurers in Lansing are:
GEICO: MoneyGeek score of 92 out of 100
Auto-Owners Insurance: MoneyGeek score of 86 out of 100
USAA received an overall score of 99 out of 100, but it was not included in MoneyGeek's rankings because it is only available to active and retired military personnel. However, it is the best car insurance company in Lansing for military families.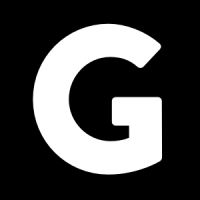 Geek Quick Take
A 40-year-old driver in Lansing pays around $845 per year for full coverage with GEICO. The auto insurer received high ratings for affordability and customer satisfaction but an average claims score. It offers add-on mechanical breakdown insurance.
More About GEICO
Lansing drivers can add mechanical breakdown insurance to a GEICO policy. This unique add-on is available for new or leased cars that are less than 15 months old with fewer than 15,000 miles. Unlike a dealer's standard extended warranty, it covers all parts and systems — at a more affordable price.
GEICO also offers rental car reimbursement, which pays up to a preset amount for a rental vehicle if your car isn't drivable for more than 24 hours because of a covered accident.
Read MoneyGeek's GEICO auto Insurance Review












Average Cost of Car Insurance by Postal Code
A driver's location or ZIP code is another factor insurers in Michigan take into consideration when determining annual premiums. This is because some neighborhoods may be more prone to accidents and theft, among other factors.
However, in Lansing, the price difference is minimal. Residents in 48911, which is the cheapest ZIP code, pay an average of $1,816 per year for car insurance. On the other hand, those within 48910 pay an average of $1,855 per year, which is only $39 more.
Factors That Impact Insurance Costs in Lansing
In addition to individual driver needs and history, location-specific factors like personal injury protection coverage requirements and the percentage of uninsured motorists also contribute to car insurance rates in Lansing. How Lansing ranks compared to the 300 most populous cities in the United States can have a significant impact on premium costs.
Most Accidents With Fatalities
201st

/300
Most Car Thefts
54th

/300
Most Uninsured Motorists by State
4th

/50
Personal Injury Protection Required
Yes
Most Annual Rainfall
174th

/300
Most Rainy Days
21st

/300
About Mark Fitzpatrick
---
---