In Irving, Farmers offers the cheapest rates for drivers getting full or state minimum coverage. State Farm offers the cheapest rates for drivers with tickets. However, rates can vary by driver profile and coverage level. According to MoneyGeek, State Farm ranks as the best insurer balancing affordability and quality service.
best
auto insurance
Irving
2023
The Cheapest and Best Car Insurance in Irving
The Cheapest Car Insurance Companies in Irving
In Irving, the most affordable auto insurance companies for a full coverage policy based on average rates are:
Farmers: $826 per year
State Farm: $937 per year
At $916 on average per year, USAA joins the list of the most affordable companies in the city. However, MoneyGeek excluded this insurer from our rankings as it is only available to military families.
The General offers the most expensive policies at $3,121 on average per year. This is roughly three times as much as Farmers.
A full coverage policy includes liability, comprehensive and collision insurance, protecting both drivers involved in an accident as well as their vehicles.
Cheapest Car Insurance in Irving
Full Coverage 100/300/100
Based on MoneyGeek's methodology, these prices are based on average rates for our sample driver profile, a 40-year-old male driver with a full coverage policy.
When you get a full coverage car insurance policy, your provider agrees to financially protect you by paying for damages and injuries as a result of an accident. The following two types of coverages are included in a full coverage policy:
Collision insurance: protects drivers against damage costs as a result of a collision with another vehicle or a stationary object
Comprehensive insurance: protects drivers from financial costs caused by theft, vandalism, fallen trees and other damages that are non-collision based.
If you have an older vehicle, getting a state minimum policy may be a better deal than full coverage since you don't want to pay more in premiums than your car is worth.
Compare Car Insurance Rates in Irving
Ensure you're getting the best rate for your car insurance. Compare quotes from the top insurance companies.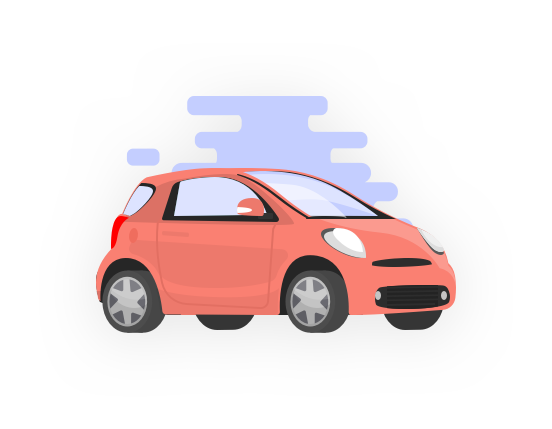 Cheapest Car Insurance in Irving for Minimum Coverage
How much coverage you get will play a huge role in the cost of your auto insurance in Irving and elsewhere. A state minimum liability-only policy in Irving costs an average of $681, whereas a full coverage policy in the city costs $1,382 on average, a difference of $701.
Cheapest Minimum Liability Car Insurance in Irving
Some drivers want the lowest coverage available in order to save on their monthly bills. Due to low coverage limits, the driver at fault may need to pay a large amount out of pocket if accident expenses exceed their coverage limits.
If a driver with state minimum coverage causes an accident and the resulting property damage is $30,000 but they have the minimum coverage of $25,000, that means they will need to pay the remaining $5,000 out of pocket.
Texas Minimum Liability Requirements
Item

Description

Bodily Injury and Property Damage

$30,000 per person, $60,000 per accident and $25,000 for property damage. A more protective level is 100/300/100.
Cheapest Car Insurance in Irving if You Have Driving Violations
After an accident, a ticket or DUI, you may find that your car insurance rates tend to be more expensive.
On average, these are the cheapest insurers in Irving for various violations:
Cheapest after a ticket: State Farm, $937 per year
Cheapest after an at-fault accident: State Farm, $1,130 per year
Cheapest after a DUI: Esurance, $1,214 per year
There are ways to get affordable rates after a violation. If you have a driving record, take the time to shop around and find the cheapest rates available after a violation. Also, try to improve your driving record over time in order to reduce your premiums.
Cheapest Car Insurance in Irving With a Violation
Average Cost of Car Insurance in Irving
The average annual car insurance rate in Irving is $1,382. This is 5% higher than the Texas average and 2.9% less than the national average.
Personalized Quotes to Get You the Cheapest Car Insurance in Irving
To determine car insurance quotes in Irving, auto insurance providers consider multiple factors, including your age and gender, ZIP code, the make and model of your vehicle and others. For example, in Irving, GEICO's policy for 18-year-old male drivers costs an average of $2,288, whereas a 40-year-old male driver will pay roughly $944 for similar coverage. It's smart to obtain a personalized quote at regular intervals to boost your chances of finding affordable coverage.
Compare Car Insurance Rates in Irving
Ensure you're getting the best rate for your car insurance. Compare quotes from the top insurance companies.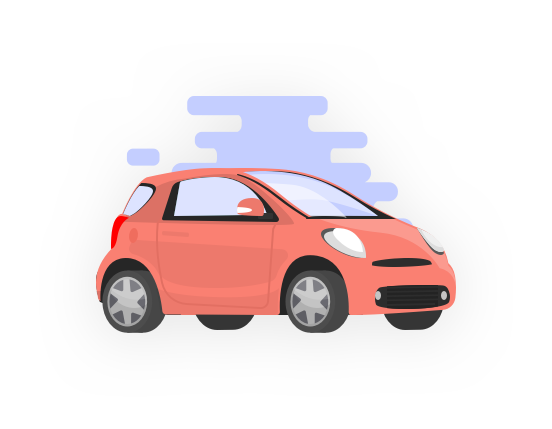 The Best Car Insurance Companies in Irving
MoneyGeek ranked companies based on average rates, claims rating and satisfaction scores to find the best car insurance in Irving, Texas. Based on our analysis, the top-rated companies are:
State Farm: MoneyGeek score of 94 out of 100
Farmers: MoneyGeek score of 93 out of 100
MoneyGeek excluded USAA from our overall rankings because it is not widely available. USAA scored 94 out of 100, making it the second-best insurer in Irving for eligible military members and their families.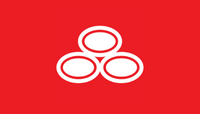 Geek Quick Take
State Farm scored well for affordability, claims and customer satisfaction. Policies are affordable at an average of $937 per year in Irving. State Farm offers unique rideshare insurance coverage.
More About State Farm
Irving drivers who work for a rideshare company should consider State Farm for its rideshare insurance. This coverage means your personal auto insurance policy covers you while you are working for a rideshare company. The policy extends all coverages when your app is activated and you are available for hire. All coverages remain, except for liability insurance, once you have matched with a rider.
State Farm's roadside assistance coverage ensures that you are covered in case of mechanical breakdown, towing and gas, oil or battery delivery. State Farm's rental car and travel coverage pays for rental car expenses up to your chosen limit and reimburses you up to $500 in travel expenses and repayment deductible if you are in an at-fault accident in your rental car.
Read MoneyGeek's State Farm auto Insurance Review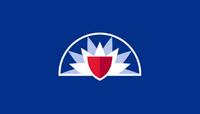 Geek Quick Take
Farmers received an almost perfect MoneyGeek score in affordability, with policies costing $826 per year and scored well on satisfaction and claims. Farmers has rare optional coverages that protect both factory-original parts and aftermarket upgrades.
More About Farmers
Farmers offers several rare coverages for Irving drivers. Two of its rare offers cover damages on both factory-original parts and aftermarket upgrades. Custom parts coverage replaces aftermarket equipment damages due to a comprehensive or collision loss. Original equipment manufacturer coverage pays for the cost of replacing factory-original parts in cars 10 years or newer.
Farmers also offers several unique optional coverages. Rideshare insurance fills the gap between your auto insurance and rideshare insurance before you accept a rider. Accident forgiveness prevents your rates from going up after an accident. New car replacement coverage is available for totaled vehicles less than two model years old with less than 24,000 miles.
Read MoneyGeek's Farmers auto Insurance Review








Average Cost of Car Insurance by Postal Code
Car insurance providers consider your neighborhood when they calculate your premium because ZIP codes with more accidents, car thefts and uninsured motorists are considered riskier and more expensive to insure. In Irving, residents of the 75061 ZIP code pay $27 less in average annual car insurance premiums than those living in ZIP code 75062, which is the city's costliest neighborhood for auto insurance.
Factors That Impact Insurance Costs in Irving
In addition to individual driver needs and history, location-specific factors like the percentage of uninsured motorists and the rate of car thefts also contribute to car insurance rates in Irving. How Irving ranks compared to the 300 most populous cities in the United States can have a significant impact on premium costs.
Most Accidents With Fatalities
247th

/300
Most Car Thefts
144th

/300
Most Uninsured Motorists by State
16th

/50
Personal Injury Protection Required
No
Most Annual Rainfall
142nd

/300
Most Rainy Days
190th

/300
About Mark Fitzpatrick
---
---