Compare the Cheapest Car Insurance Quotes in Bridgeport, CT
On average, car insurance costs $1,442 per year in Bridgeport. That's the same average as the state of Connecticut. The cheapest widely available comprehensive car insurance provider is GEICO, with a cost of $925 per year. MoneyGeek studied the most affordable insurance providers based on coverage amounts and driving histories to ensure that Bridgeport drivers seeking quality coverage can find a rate that meets their needs.
REVIEW AUTO INSURANCE RATES
Ensure you're getting the best rate for your auto insurance. Compare quotes from the top insurance companies.
Advertising & Editorial Disclosure
Last Updated: 1/10/2023
A comprehensive car policy from GEICO in Bridgeport costs $925 on average per year, and a state minimum liability-only is $470 from the same insurer. State Farm charges an average of $1,441 annually for drivers with a speeding ticket. The cheapest insurance company is USAA in most instances but is only available to members of the military and their families. MoneyGeek finds GEICO as best overall for its balance of affordability and quality of customer support.
best
auto insurance
Bridgeport
2023
The Cheapest and Best Car Insurance in Bridgeport
Methodology
MoneyGeek collected data from J.D. Power, AM Best and the NAIC for different car insurance companies in Bridgeport to score them:
The Cheapest Car Insurance Companies in Bridgeport
The two insurers offering the cheapest, widely available car insurance on average in Bridgeport are:
GEICO: $925 per year
Progressive: $1,167 per year
Former and current military personnel and their families in Bridgeport will find USAA car insurance an affordable option with an average annual premium for full coverage of $847.
The most expensive insurance company in Bridgeport is MetLife, with an average premium for full coverage of $2,295. That's 148% (or $1,370) more than the city's cheapest insurer, GEICO.
Although every full coverage policy includes comprehensive and collision coverage, the cost varies based on the amount of liability insurance you choose.
Cheapest Car Insurance in Bridgeport
Full Coverage 100/300/100
MoneyGeek's analysis used rates for a 40-year-old male driver carrying a full coverage policy as defined in our methodology.
Full coverage insurance with comprehensive and collision will always cost more than a policy with liability-only coverage. That's because full coverage car insurance pays the costs of repairs to your car in the event of an accident. Since repairs can be extremely expensive, collision and comprehensive insurance can bring peace of mind.
Collision insurance: pays to repair damage to your car if you hit another vehicle or a stationary object
Comprehensive insurance: pays to repair non-collision damage to your car; examples of this might be damage from hail storms or loss due to theft
If you've got an older car, the premiums for full coverage insurance may add up to more than the vehicle's replacement value. If that's the case, you may wish to consider purchasing state minimum or liability-only insurance.
Compare Car Insurance Rates in Bridgeport
Ensure you're getting the best rate for your car insurance. Compare quotes from the top insurance companies.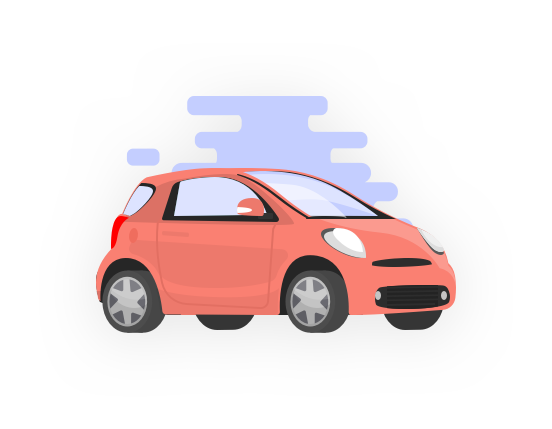 Cheapest Car Insurance in Bridgeport for Minimum Coverage
In Bridgeport and other cities, the level of coverage you purchase determines how much you pay for car insurance. For instance, if you buy state minimum liability-only coverage, you will pay $884 per year on average. However, if you get a full coverage policy, which offers higher limits, you will pay an average of $1,442 per year, which is $558 more.
Cheapest Minimum Liability Car Insurance in Bridgeport
In Connecticut, drivers must have insurance with 25/50/25 minimum state liability requirements. Although this is the cheapest insurance option in Bridgeport, it provides the least protection. You may have to pay substantially more out of pocket after an accident than you would with a full coverage policy.
For example, if the other driver's medical bills total $50,000 in an accident where you're at fault, state minimum insurance will only pay up to $25,000 of that amount. You'll be responsible for the remaining $25,000 in medical expenses.
Connecticut Minimum Liability Requirements
Item

Description

Bodily Injury and Property Damage

$25,000 per person, $50,000 per accident and $25,000 for property damage. A more protective level is 100/300/100.

Uninsured Motorist

$25,000 per person and $50,000 per incident. The minimum coverage may not be enough if you're in a serious accident.
Cheapest Car Insurance in Bridgeport if You Have Driving Violations
Your car insurance premium is directly affected by your driving record. Having violations like speeding tickets, at-fault accidents and DUIs can increase your premium, sometimes substantially.
If you have driving violations, the cheapest car insurance in Bridgeport is available as follows:
Cheapest after a ticket: State Farm, $1,441 per year
Cheapest after an at-fault accident: GEICO, $1,340 per year
Cheapest after a DUI: Progressive, $1,381 per year
The best bet to reduce your premiums is to improve your driving history. Since that takes time, you should obtain several quotes after a ticket or car accident to see which insurance companies offer the most affordable rates for drivers with bad records.
Cheapest Car Insurance in Bridgeport With a Violation
Average Cost of Car Insurance in Bridgeport
In Bridgeport, the average annual car insurance rate is $1,442. This rate is the same as the Connecticut average and 1.2% higher than the national average of $1,424.
Personalized Quotes to Get You the Cheapest Car Insurance in Bridgeport
To determine car insurance quotes in Bridgeport, providers rely on multiple factors, including your age and gender, marital status, car make and model and others. For example, in Bridgeport, GEICO's average prices for 18-year-old drivers are more than three times as expensive as those of 40-year-old customers. It's a great idea to regularly get a customized quote that considers your changing circumstances to find the cheapest coverage.
Compare Car Insurance Rates in Bridgeport
Ensure you're getting the best rate for your car insurance. Compare quotes from the top insurance companies.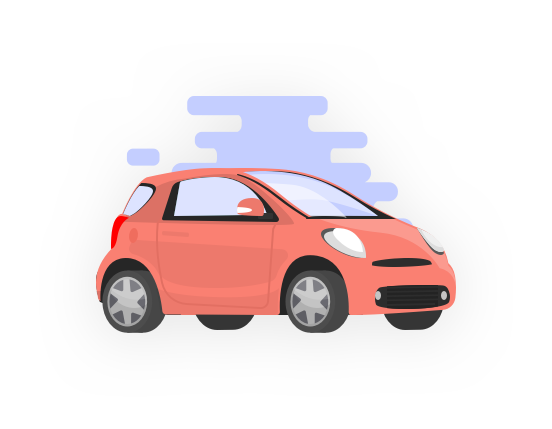 The Best Car Insurance Companies in Bridgeport
MoneyGeek analyzed the average rates, claims ratings and user satisfaction scores of various car insurance providers to find the best car insurance in Bridgeport:
GEICO: MoneyGeek score of 94 out of 100
State Farm: MoneyGeek score of 86 out of 100
For drivers with a military background, USAA is the best option. Although it was excluded from this analysis, the company received a MoneyGeek score of 100 out of 100, making it the best car insurance company in Bridgeport for military members and their families.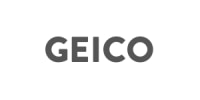 Geek Quick Take
Of the companies evaluated, GEICO ranks the highest for satisfaction and affordability. It also ranks the second-highest for claims. The insurer offers a unique coverage, mechanical breakdown insurance.
More About GEICO
GEICO offers mechanical breakdown insurance to its policyholders, a unique coverage rarely offered by other insurers. Besides that, the company also provides coverages like accident forgiveness, roadside assistance and rental car or travel reimbursement.
With GEICO's mechanical breakdown insurance, you get better coverage than a typical extended car warranty, as it covers all the systems and parts of your car. This low-cost feature is available for vehicles less than 15 months old with less than 15,000 miles.
Read MoneyGeek's GEICO auto Insurance Review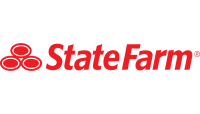 Geek Quick Take
The average cost of State Farm's full coverage policy is $1,324 per year. The company scored the highest for customer satisfaction and ranks second-highest for claims and affordability. It offers rideshare insurance.
More About State Farm
State Farm's rideshare insurance protects you from damages while working for a ridesharing company like Uber or Lyft. It ensures that your personal auto policy coverages like medical, emergency roadside assistance and rental car reimbursement remain in effect while waiting to be matched with a rider. After you're matched with a rider and during the duration of your ride, all coverages, except liability insurance, remain in effect. The company also offers coverages like roadside assistance, rental car and travel reimbursement.
Read MoneyGeek's State Farm auto Insurance Review






Average Cost of Car Insurance by Postal Code
Although ZIP code often factors into your auto insurance costs, this is not true in Bridgeport. Auto insurance providers assess the number of accidents, car theft incidents and other factors in an area when computing its costs. However, in Bridgeport, the average premium cost does not vary at all depending on your ZIP code.
Factors That Impact Insurance Costs in Bridgeport
In addition to individual driver needs and history, location-specific factors like the percentage of uninsured motorists and the rate of car thefts also contribute to car insurance rates in Bridgeport. How Bridgeport ranks compared to the 300 most populous cities in the United States can have a significant impact on premium costs.
Most Accidents With Fatalities
158th

/300
Most Car Thefts
42nd

/300
Most Uninsured Motorists by State
36th

/50
Personal Injury Protection Required
No
Most Annual Rainfall
96th

/300
Most Rainy Days
67th

/300
About the Author
---
---