Renters insurance does not cover the physical structure of the apartment or home you're renting; it only protects your belongings. Carpets are structural components that are not covered under a regular renters insurance policy.
Several perils, such as fire and floods, cause structural damage that necessitates repairs. That type of damage is covered by landlord insurance. Landlords purchase insurance coverage to protect rental properties from damage. For example, flooding caused by broken pipes is a landlord-covered expense to replace damaged carpet, but if you cause the flooding, your renters insurance may cover the cost.
Compare Insurance Rates
Ensure you are getting the best rate for your insurance. Compare quotes from the top insurance companies.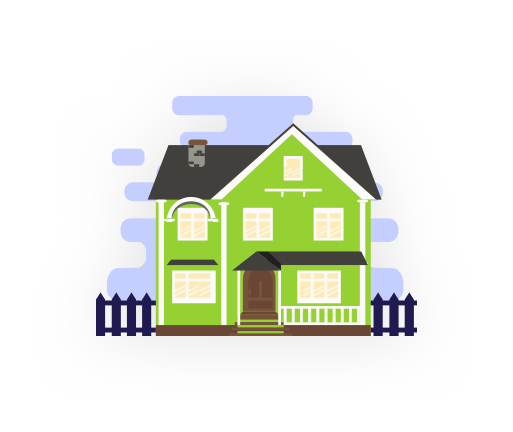 Why Doesn't Renters Insurance Cover Carpet Damage?
Unless you laid it yourself or it is freestanding and insured as part of your personal property, renters insurance will not cover carpet damage. Renters insurance only protects your belongings, not the landlord's. Your landlord's insurance should cover the expense of repairing or replacing damaged carpet.
For example, renters insurance does not cover flood damage to your owned carpets unless you have an additional endorsement; however, it does cover water damage from broken pipes. If the landlord owns the carpet, your coverage will not apply unless you cause the damage.
MoneyGeek provides resources to help you search for rental insurance and a guide on what renters insurance does and does not cover to help you properly understand renters insurance.
Compare Insurance Rates
Ensure you are getting the best rate for your insurance. Compare quotes from the top insurance companies.
How to Deal With Carpet Damage
If your apartment, condo or home rental carpet needs repairing or replacement, notify your landlord and have it assessed to see if the damage was caused by a covered peril under their insurance.
If you install a carpet in your apartment, you may include it as personal property in your renters insurance policy to protect it. Below are common scenarios of carpet damage that you may file a claim with your renters insurance company for repair or replacement of personal property.
If a fire occurs in your rental and the cause is your fault, your claim may cover the cost to replace the carpet.

If you cause water damage and it ruins your carpet, renters insurance may cover the cost of carpet repair or replacement.
Where to Buy Renters Insurance
Purchasing renters insurance coverage is straightforward, and there are many reputable providers available. Major insurance companies, such as Allstate and American Family, as well as smaller providers, such as Lemonade and Toggle, provide renters insurance. You can compare renters insurance quotes to find the best company.
MoneyGeek found the national average cost of renters insurance is $13 per month; however, this might vary based on the value of your personal property. You can use MoneyGeek's personal property calculator below to estimate how much renters insurance might cost you based on your belongings.
Renters Insurance
Renters Insurance
About Mark Fitzpatrick
---
---