Does renters insurance cover broken TVs? This peril is covered by policy add-ons or endorsements rather than the standard renters insurance policy, except in certain circumstances. Depending on the conditions that caused the damage and the area of coverage, what renters insurance may cover includes the cost of repairing or replacing your broken TV.
Usually, add-on equipment breakdown or electronics coverage is where a broken TV gets coverage for a renter. For example, Lemonade insures appliances and electronics against mechanical failure. Meanwhile, USAA has coverage for drops, spills and misplaced objects, and you can add extra coverage for a TV.
MONEYGEEK QUICK TIP
Renters insurance can help protect personal belongings from loss or damage, including broken TVs. However, most renters insurance policies do not cover a broken TV by default, so you need to acquire coverage as an add-on endorsement.
Compare Insurance Rates
Ensure you are getting the best rate for your insurance. Compare quotes from the top insurance companies.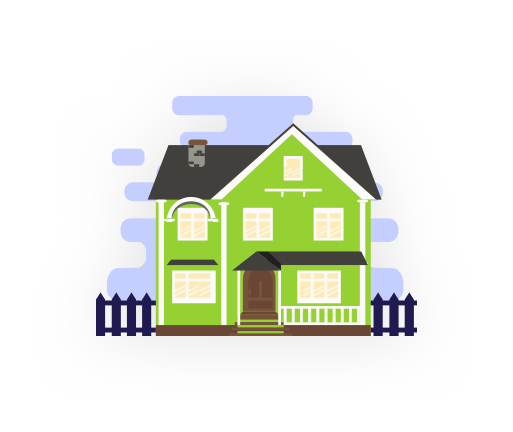 When Does Renters Insurance Cover Broken TVs?
To have renters insurance cover a broken TV, you purchase an add-on endorsement, often called equipment breakdown coverage. Endorsements provide additional coverage for certain things, which may include a damaged TV.
But, there are situations where a broken TV is covered without the endorsement. Below, MoneyGeek outlines situations in which renters insurance may cover broken TVs.
Your expensive yet broken TV may have coverage should you add the equipment breakdown endorsement to your policy.
Renters insurance may cover broken TVs in the event of a fire, lightning, electrical surges, power outages, theft or vandalism.
Personal liability insurance could cover a TV at another person's home that you damage.
If you have a TV at home, you can purchase equipment breakdown to extend your coverage. But if a broken TV is the result of a robbery, the standard renters insurance personal property coverage should take care of its repair or replacement. Also, in the event of a crisis like a fire, you may also have protection for a damaged TV.
MoneyGeek recommends that, when in doubt, call your insurance company to determine whether a certain loss like a broken TV is covered.
When Doesn't Renters Insurance Cover Broken TVs?
Renters insurance may not cover your broken TV in certain circumstances, such as excluded perils, personal carelessness or negligence and wear and tear that occurs naturally.
Several dangers, such as earthquakes and floods, are not covered by standard renters insurance policies. If your TV is destroyed by a flood and you don't have supplemental flood coverage with an endorsement or a separate policy, your insurer will not pay for a new TV.
Moreover, if you drop your TV or plug it into an overloaded power strip, your renters insurance will not cover the damage because you caused it. Also, if your television was not harmed in any manner but simply stopped working because it is old, your insurance will not cover it unless you have equipment breakdown insurance added to your policy.
Compare Insurance Rates
Ensure you are getting the best rate for your insurance. Compare quotes from the top insurance companies.
Do You Need Coverage for Broken TVs?
You never know when something will happen to your TV, making it unusable. Getting renters insurance and making sure your coverage protects your TV is never a bad idea. Below are common reasons why people get coverage for a TV via renters insurance.
While you want to protect your personal possessions, risks are unforeseen. You can protect valuables, like TVs, in the event of a fire, theft or vandalism by purchasing renters insurance with personal property coverage.

If you have an expensive to replace TV, if it breaks unexpectedly, it could be cheaper to file a claim on your renters insurance policy than purchase a new TV. But, to get coverage for mechanical failure, you must have equipment breakdown insurance on your policy, an add-on.
Where to Buy Renters Insurance
Renters insurance costs $13 per month on average; however, this can vary depending on how much your personal belongings are worth. Most big insurance companies, such as Allstate and State Farm, as well as smaller companies, like Lemonade and Toggle, offer renters insurance.
MoneyGeek crafted a guide for comparing renters insurance rates if you're not sure which coverage is right for you or how to find the right company for your needs. For example, if you want renters insurance to cover broken TVs, you may need a company that offers equipment breakdown add-on coverage.
To estimate the cost of renters insurance based on your coverage needs, use MoneyGeek's personal property calculator below.
Renters Insurance
Renters Insurance
About Mark Fitzpatrick
---
---