Your policy covers a variety of items and events, but if you're wondering if renters insurance covers a broken stove, the answer is no. However, purchasing additional coverage for equipment breakdown is one possible solution to cover the cost of a malfunctioning stove or oven.
Several insurance companies offer this endorsement as part of their product portfolio. For instance, you can explore offerings from Lemonade, Toggle or Gallagher. Travelers — one of the best renters insurance companies MoneyGeek identified — also offers it.
Adding equipment breakdown insurance can come in handy because it extends to various appliances and electronic devices. Besides ovens, these include air conditioners and television sets. MoneyGeek's guide on renters insurance can give you a better idea of what it does and doesn't cover.
MONEYGEEK QUICK TIP
Stoves are common household appliances and come in most homes for rent. However, a standard renters insurance policy won't cover costs if it needs repairing or replacement. The best way to protect yourself against this and similar expenses is to purchase additional coverage for equipment breakdown.
Compare Insurance Rates
Ensure you are getting the best rate for your insurance. Compare quotes from the top insurance companies.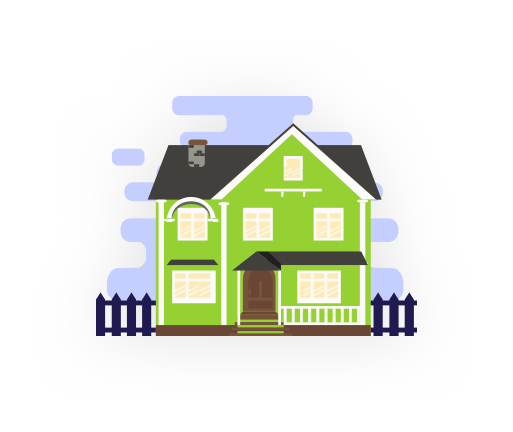 When Does Renters Insurance Cover Broken Stoves?
Whether renters insurance covers costs related to a broken stove depends on the cause of damage. With most renters insurance policies, you're protected if your stove is damaged by fire, theft or vandalism. However, if it stops working because of an electrical or mechanical failure, you'll only get coverage if you purchased an endorsement, specifically for equipment breakdown.
If a fire begins in another unit and reaches yours, your renters insurance covers the cost of repairs. It may also help pay for replacement appliances, including your stove.
If the pipes burst in your rented unit and your stove is damaged, your renters insurance covers your expenses up to your plan's limits.
If someone breaks into your home and vandalizes your stove such that it stops working, it's a covered peril in a standard renters insurance policy.
Remember that even if your landlord has homeowners insurance, their protection applies to the home's structure and your landlord's property, not to yours.
Renters insurance coverage generally extends beyond broken stoves, helping pay for damages to your belongings up to your policy's limits. For example, if an explosion damages your rented property and some of your belongings (including your oven), renters insurance can help pay for general repairs or replacement.
When Doesn't Renters Insurance Cover Broken Stoves?
If your stove breaks down due to electrical or mechanical failure, your renters insurance policy won't cover it. Instead, an equipment breakdown endorsement can help you with the repair or replacement expenses.
Like all appliances, stoves wear and tear over time. If it stops working due to extended use or poor maintenance, not even an endorsement will cover it. This includes damages from mold or pests that result from neglect.
Compare Insurance Rates
Ensure you are getting the best rate for your insurance. Compare quotes from the top insurance companies.
Do You Need Coverage for Broken Stoves?
Extending your renters insurance coverage to include a broken stove can come in handy — you never know when an unexpected power surge could strike. Repairs for major appliances can be costly and buying a replacement even more so. Below, MoneyGeek details other reasons why having coverage for broken stoves is advantageous.
Some areas are more likely to encounter lightning storms than others. Lightning can cause electrical surges that may short circuit and damage appliances plugged into a wall outlet.

When the power comes back on after a blackout, it may cause a power surge which could short circuit your stove or oven and stop it from working properly.

When you first purchase your stove, it comes with a warranty. Once the warranty expires, you'll have to shoulder any repairs due to mechanical or electrical breakdowns. Purchasing coverage for this period can save you from these expenses.

Mechanical breakdown from improper installation

Sometimes you'll experience mechanical failure due to improper installation of your stove, which may not happen while your warranty is still valid. Coverage for your broken stove ensures you won't have to pay out of pocket.
Where to Buy Renters Insurance
It's easy to find providers offering renters insurance. You can purchase it from most major companies, such as State Farm and Travelers. Smaller companies like Toggle and Lemonade carry it, as well. The average cost of renters insurance is around $13 per month, but several factors affect the actual cost.
Rates often vary between insurance companies, so it's best to compare renters insurance quotes to ensure you get the best deal possible. An important factor is the amount of personal property you own. MoneyGeek's personal property calculator can help you determine how much coverage you need based on your possessions.
Renters Insurance
Renters Insurance
About Mark Fitzpatrick
---
---