The average renters' insurance is $174 per year for coverages ranging from $26,000 to $38,000 as of 2019. While there are different factors affecting the cost of monthly premiums, renters insurance is an affordable way of keeping your belongings protected as a tenant. The technical term for renters insurance is the "HO-4".
While your landlord is responsible for ensuring the property remains habitable, they aren't liable for your personal belongings if they are damaged. An HO-4 policy protects your personal belongings from damage and offers liability coverage in the event of injury on your rented property.
Average Cost of Renters Insurance
The number of renter-occupied households has been steadily increasing. According to a Harvard study, occupied rental units were up by 611,000 in the third quarter of 2021. Renters insurance comes in handy as it is an affordable way to ensure your assets are protected.
As with all things, the rate of renters insurance premiums in the U.S. has fluctuated over time. MoneyGeek's graph shows its change from 2010 to 2019.
Numbers show that the annual average cost of renters insurance has always been under $200. Year-over-year fluctuation has remained under 3%. 2012 saw the least amount of change, at less than 1%.
2014 had the highest average premium recorded at $190. Since then, rates have consistently decreased. The most significant change was between 2018 and 2019, from $179 to $174 — a 2.8% decrease.
Insurance Coverage and Premiums Paid
Knowing how much renters insurance you need is essential in managing your finances. After all, policy premiums vary depending on your coverage. The more protection your plan provides, the more expensive your premium.
For most protection plans, your annual premium won't exceed $200 per year. Rates stay reasonably low for protection of less than $49,999. However, the average rate for plans ranging from $75,000 to $99,999 increased by 18.56%, from $194 to $230.
The most significant jump was from $75,000 to $100,000 and higher. Premiums increased by around 51%, from $290 per year to $437.
Renters Insurance Cost by State
On average, the cost of renters insurance in 2019 was $179 per year. However, policyholders may pay a different rate depending on where they live. MoneyGeek's map shows how premiums vary by state. Those with darker hues indicate a higher annual premium, while lighter shades indicate more affordable rates.
The amount policyholders spend on renters insurance differs from state to state. MoneyGeek highlighted the most affordable and the most expensive annual premiums below.
Top 5 States With the Highest Renters Insurance
| | State | Rental Insurance Premium |
| --- | --- | --- |
| 1. | Mississippi | $ 252.00 |
| 2. | Louisiana | $ 236.00 |
| 3. | Oklahoma | $ 235.00 |
| 4. | Texas | $ 220.00 |
| 5. | Alabama | $ 219.00 |
Top 5 States With the Lowest Renters Insurance
| | State | Rental Insurance Premium |
| --- | --- | --- |
| 1. | North Dakota | $ 115.00 |
| 2. | South Dakota | $ 117.00 |
| 3. | Wisconsin | $ 127.00 |
| 4. | Minnesota | $ 135.00 |
| 5. | Nebraska | $ 144.00 |
Renters Insurance House-Year by State
One house-year refers to a 12-month coverage on a dwelling, whether based on a single policy or several with coverage lengths totaling the same period. MoneyGeek's heat map shows which states had more house-years in 2019, marked with darker shades.
2019 had over 18 million house-years across all states. Those with the highest were as follows:
California: 2,499,306
Texas: 1,745,270
New York: 954,491
Florida: 863,742
Pennsylvania: 741,424
These five states already total 37.5% of all house-years in the U.S. for the year.
The house-years indicated above only considered HO-4 policies. Keep in mind that there are other Homeowners Insurance (HO) policies available.
To the overall number of house-years in 2019, HO-4 policies contributed about a fifth. Looking at individual states, the ratio of HO-4 policies was highest in the following areas:
District of Columbia: 41.9%
North Dakota: 30.3%
Washington: 26.2%
Oregon: 25.5%
California: 25.4%
Vermont, Maine, Mississippi and West Virginia were on the other end of the spectrum, each contributing less than 13%.
Understanding Renters Insurance
Renting is a solid alternative to homeownership, especially if you prefer more flexibility. However, there's more to it than finding the ideal apartment or home. You also have to consider potential risks, especially to your personal belongings.
While your landlord's policy may cover damages to the structure of your rental unit, it doesn't extend to what you own. Yes, your landlord is responsible for ensuring your rented unit is habitable. Still, uncontrollable events, such as earthquakes or floods can cause unexpected damage and require you to spend on temporary housing. Renters insurance is beneficial in these circumstances.
You can only explore renters insurance statistics by understanding what renters insurance is, what it covers and what factors affect your premium.
HO-4 and HO-6 Policy Form
HO-4 is the technical term for renters insurance. Besides protecting your belongings, most policies also come with liability coverage, which is most useful in the unfortunate case that someone suffers an injury while on your rented property.
An HO-6 policy is a type of insurance for condo homeowners. These usually include dwelling, personal property and liability coverage.
In 2019, 73.86% of renters purchased HO-4s, while only 26.14% went for an HO-6 policy. Keep in mind that HO-4 policies are for renters and HO-6 policies are for condos and co-ops.
Typical Renters Insurance Coverage Types
A renters insurance policy isn't mandatory for all renters. The only time you must have one is if your landlord requires it. However, having one is an advantage because of the coverage it offers.
Here are the common types of coverage included in a renters insurance policy.
Several things may occur that result in damage to your belongings. These include fire, lightning, windstorms, theft and vandalism. Replacing or repairing your property may be expensive, and renters insurance protects you against these costs.

Liability coverage protects you against instances wherein a guest sustains an injury on your property. If an investigation finds that your negligence caused it, he may sue for damages. Renters insurance protects against such lawsuits.

Extensive damage to your rental unit may make it uninhabitable, forcing you to stay elsewhere temporarily. Renters insurance covers expenses from hotel stays or meals.

Although your renters insurance policy won't cover damage from floods or earthquakes, you can file a claim if it's due to other covered perils. These include fire, hail, explosions and damages from a vehicle or aircraft, among other things.
Factors Influencing Renters Insurance Premiums
Although average renters insurance costs vary between states, these could further differ between cities in the same area. Insurance providers look at multiple things when calculating your policy's premium. Here are some factors they take into consideration.
| Factor | Description |
| --- | --- |
| Amount of Coverage | Although most renters insurance policies have the same common coverages (personal property, living expenses and liability), your preferred limits will affect your rate. The more protection, the more expensive your premium. |
| Deductible | A deductible is the amount you pay each time you file a claim before your policy kicks in. A higher deductible requires you to shell out more money out of pocket but makes your premium more affordable. A lower deductible results in insurers paying out a higher amount, so they'll charge a higher monthly rate. |
| Area of Residence | Your rental unit's location determines whether or not you'll encounter severe weather conditions. If the insurer determines that you will, it might result in a higher premium. The same goes if you live in a state, a city or a ZIP code with higher crime rates. |
| Credit/Financial History | Insurers consider your credit score as a numerical basis of how well you manage your finances. A good credit standing indicates that you're reliable and will likely pay your premiums on time, making you less risky to insure. In turn, insurers typically offer lower rates. |
| Age and Condition of Residence | The newer your rental unit, the more affordable your premium becomes. Insurers see these properties as less risky and more likely to have security features present. Besides your building's age, insurers also look at its size — units with more lot area usually cost more to insure. |
Renters Insurance Statistics FAQ
There's a lot more to renters insurance than its cost. It's easy to get overwhelmed by renter and homeowner responsibilities. To zero in on the essentials, we've compiled the questions renter policyholders commonly ask.
Expert Insights on Renters Insurance
To see how renters insurance affects the average renter, MoneyGeek reached out to industry experts, particularly those in finance and real estate. Their responses may help you in your search for renters insurance.
Renters insurance isn't always mandatory — you only need one if your landlord requires it. However, is purchasing a policy a worthy investment? Why or why not?

The number of renter-occupied households has increased in the last decade. What factors do you think contributed to this trend?

How has the COVID-19 pandemic (and increased costs in major cities) affected insurance premiums?
Erin Kemp
Consumer Advocate at NeighborWho
Joshua Haley
Founder of Moving Astute
Joel McCool
Vice President for Sales and Operations of The Churchill Agency
Related Content
As a renter, you are faced with responsibilities. As a property owner, different responsibilities require research and more financial preparedness. For various reasons, renting might be your short-term or long-term plan. If you are a renter, consider MoneyGeek's list of pertinent resources.
About Angelique Cruz
---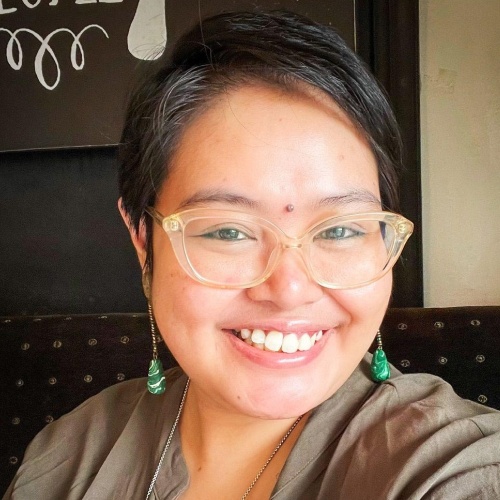 ---