MoneyGeek's Take: Is Primerica Right for You?
Primerica's policies are limited to term life insurance, making it an excellent choice for younger individuals seeking life insurance at a cost-effective rate. The policy covers a fixed period, ranging from 10 to 35 years and is cheaper than other types of life insurance. This coverage can provide financial security for dependents in the event of the death of a family member.
Conversely, the policy does not have a cash value component, meaning policyholders cannot borrow against it in an emergency. Primerica Life Insurance may not be ideal for individuals looking for permanent whole life insurance or seniors looking for end-of-life or final-expense life insurance because of its limited policy options. If you need whole life insurance, consider looking into State Farm.
At a Glance: Primerica Life Insurance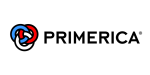 pros
Option for no-medical exam available
cons
Offers only term life policy
Website is not user-friendly and has limited information
COMPANY HIGHLIGHTS
Primerica is a well-established and reputable provider of term life insurance. It has been in the business for more than 40 years and sells life insurance through its 2,000 plus full-time employees and over 130,000 independent sales agents. Primerica markets its term life insurance products to middle-income families with up to 35 years maximum term.
Primerica has fewer complaints compared to its competitors. Data from the National Association of Insurance Commissioners (NAIC) complaint index shows that its complaint index is 0.48, which is significantly lower than the national average of 1.0.
According to Primerica, it pays 94% of claims in 14 days and currently has over $900 billion in term life insurance in force.
The company provides Financial Needs Analysis (FNA) to its customers to help them understand their financial strength and recommend the best financial product for them. It also offers investment products like mutual funds, managed investments, annuities, business retirement plans and education savings plans.
Primerica has more than five million customers across the United States, Canada, Puerto Rico and Guam. This insurer may not be a good fit for those looking for permanent whole life or flexible universal life insurance policy as it only offers term life insurance.
Compare Life Insurance Rates
Ensure you're getting the best rate for your life insurance. Compare quotes from top providers to find the most affordable life insurance coverage for your needs.
Primerica only offers term life insurance policies.
Primerica life insurance can only be purchased through the company's representatives.
Premerica's life insurance policies do not build cash value or pay dividends.
Primerica Policy Options Explained
The Life Insurance Marketing and Research Association's 2022 Insurance Barometer Study revealed that 68% of respondents who had financial dependents and were insured felt secure, while only 47% of those with financial dependents who were not insured felt the same. With a Primerica life insurance policy, you can ensure your family and loved ones are protected.
Term Life Insurance Options From Primerica
Term life insurance is a coverage option that provides death benefit protection for a specific period of time, such as 10, 15, 20, 25, 30 or 35 years. The cost of term life insurance is generally lower than other types of life insurance, making it an affordable option for those looking for coverage. Primerica offers two types of term life insurance policies.
TermNow Term Life Insurance Policy

Primerca's TermNow is a no-medical exam product, but its coverage amount is limited to $250,000 for seniors and $300,000 for those below 45 years old. This policy is available in three plans, including the select, non-tobacco/non-nicotine and tobacco/nicotine plans.

TermNow offers coverage using a simplified underwriting process that only runs background checks on the medical information bureau (MIB), prescription history and driving records. The downside of TermNow is that the premium is significantly higher, and it has a low maximum coverage amount. This is usually the case for policies with a simplified underwriting process.

Custom Advantage Term Life Insurance Policy

Custom Advantage policy is available in four plans, including preferred plus, preferred, non-tobacco/non-nicotine and tobacco/nicotine. This policy is cheaper compared to TermNow. However, you must go through the traditional underwriting process, which requires medical exams. Custom Advantage offers death benefits of up to $5 million or more. It has a minimum face amount of $50,000 for seniors and $150,000 for younger applicants.
Term life insurance policies from Primerica are great for people who want the death benefit protection of a life insurance policy at an affordable cost. These policies can be beneficial for those looking for a more affordable option with death benefit protection.
Compare Life Insurance Rates
Ensure you're getting the best rate for your life insurance. Compare quotes from top providers to find the most affordable life insurance coverage for your needs.
Primerica's Life Insurance Riders
A rider is an optional provision added to a life insurance policy to modify the terms of the policy and provide additional protection.
Rider

Description

This rider pays out the policy benefit of up to 70% if the insured person is diagnosed with a terminal
illness.

This rider increases the policy's death benefit over time.

This rider provides coverage for a child of the insured and generally allows for increased death
benefits as the child grows.

With this rider, policyholders' premiums are waived if they become disabled and unable to work.
How to Get Primerica Life Insurance
Here is how to buy a term life insurance policy from Primerica and what to do if your application is denied.
How to Buy Life Insurance From Primerica
1
Do Your Research
If you want to purchase Primerica term life insurance, MoneyGeek recommends that you conduct your research to determine if it's the best insurance product for you. To get started, go to the Primerica website and click on the "Find a Representative" button. This will redirect you to a page where you will enter your state and ZIP code, after which an agent profile will appear with their contact details.
2
Compare Quotes
MoneyGeek also suggests you compare quotes from different insurers before settling for one, as this will help you get the best rate.
3
Health Check
When applying for life insurance, you might be asked questions related to your health status depending on the product you are interested in. Factors such as age, health history and lifestyle will have an effect on your eligibility and the rate you receive. Therefore, it is important to provide the correct information when answering these questions.
4
Approval
Once your application is approved, you will need to sign the policy documents and make the necessary payment to activate your coverage.
What to Do if Primerica Insurance Denies You Coverage
If your application for life insurance is denied, you still have options.
1
Contact Your Broker
MoneyGeek recommends contacting your agent to find out why Primerica declined your application.
2
Lifestyle Changes
It might be beneficial to make some lifestyle changes to improve your health. Not only could this result in getting your application approved, but you might even receive a better rate.
3
Explore Other Options
If you are unable to get coverage with a medical exam, consider looking into other insurance products that do not require one. Keep in mind that they may have limited coverage and higher premiums.
Frequently Asked Questions About Primerica Life Insurance
MoneyGeek answered the most commonly asked questions about Primerica Life Insurance.
Life Insurance
Life Insurance