MoneyGeek's Take: Is CMFG Right for You?
CMFG Life Insurance Company offers term and whole life policy options to buyers looking for low coverage amounts and a quick online application process. The company's products are available under CUNA Mutual Group as the marketing name and sold through TruStage Insurance Agency. The provider may suit those with pre-existing or terminal conditions as they will not have to undergo a medical exam for any policy. CMFG may also suit seniors and those who need accident coverage at no additional cost.
Conversely, CMFG may not be the best if you need a policy with rider options, especially one that offers living benefits. The provider works through credit unions and may limit access to its life insurance products if you are not a member of one. It also offers no funeral expense policy, so you may consider Haven Life if this is a priority for you.
Our review provides key information about CMFG's life insurance product offerings to ensure you make an informed decision as you compare its policy types.
At a Glance: CMFG Life Insurance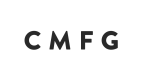 pros
Policies available for purchase online
Available in all states except New York
Premium refund for cancellation within 30 days of getting the policy
cons
Term insurance coverage eligibility ends at 69 years
Receives more than average customer complaints
Relatively lower coverage limits
COMPANY HIGHLIGHTS
CMFG sells life insurance policies using the TruStage brand as an affiliate of CUNA Mutual Group. The insurer has been in operation for over 80 years, having a customer base of approximately 20 million. Through TruStage, the company partners with financial professionals, licensed life insurance companies and funeral directors to provide policies to credit union members.
You may purchase two key life insurance products from CMFG: term life and whole life. A funeral expense policy is also available through financial professionals. Rates differ based on the policy type, and you will not need a medical exam to get protection.
Term life insurance is for individuals aged 18–69, whereas whole life insurance is available to everyone, including seniors below the age of 85. The age limit also varies based on the policy type.
Based on the NAIC, CMFG had a customer complaint ratio of 1.02 in 2022, which is slightly higher than the national average, depicting a high number of customer complaints. Nevertheless, the insurer is consistently rated A or Excellent for financial stability by AM Best.
Compare Life Insurance Rates
Ensure you're getting the best rate for your life insurance. Compare quotes from top providers to find the most affordable life insurance coverage for your needs.
CMFG's term life and whole life insurance policies are available through TruStage Insurance Agency.
Guaranteed Acceptance Whole Life Insurance is available to all buyers regardless of their health condition.
CMFG does not require a medical exam for any of its policies, but you may answer a few questions.
CMFG Policy Options Explained
Based on the Life Insurance Marketing and Research Association (LIMRA) 2022 Insurance Barometer Study, 31% of adults in the United States are more likely to buy life insurance following the COVID-19 pandemic, while 68% of the respondents with financial dependents feel more relaxed after getting a life insurance policy. CMFG's life insurance policies may ensure you get the best protection for your beneficiaries.
Term Life Insurance Options From CMFG
Term life insurance offers protection for a specific time frame and is the most affordable option from CMFG for individuals who do not want a whole life policy. In the event of death, your loved ones will receive a death benefit without a cash benefit. CMFG's term life insurance requires no invasive tests or medical exams. Your coverage begins as soon as you make your first payment. If you are dissatisfied with the policy or cancel it within 30 days, the insurer will refund your premium. The following term life insurance option is available at CMFG:
Simplified Issue Term Life Insurance

This term policy is for buyers who are 18–69 years old. Premiums for this policy increase at each five-year band from 25 to 75 years. The minimum coverage amount is $5,000, and the maximum limit is $300,000. For amounts that exceed $100,000, rates may spike for tobacco users.
A term life insurance policy from CMFG may be beneficial if you are a young buyer, have obtained a mortgage or recently began a family. The policy is manageable if you have several financial commitments because it features lower premiums and a defined term. If you are healthy and on a budget, a term life policy may be the best.
Whole Life Insurance Options From CMFG
A whole life insurance policy offers permanent protection and a cash value component that lacks term policies. If you are keen to obtain permanent coverage, whole life insurance from CMFG can be ideal, and you will only need to respond to a few questions online to get your preferred protection. No physical exams or intrusive tests are involved.
Simplified Issue Whole Life Insurance

CMFG's Simplified Issue Whole Life Insurance policy is available through TruStage and has a locked-in rate upfront. That means your premiums won't change based on age or health condition. There is no option to customize this policy with life insurance riders.

Guaranteed Acceptance Whole Life Insurance

Guaranteed Acceptance Whole Life is available to all buyers aged 45 to 80 years, regardless of their health condition. After the insured passes away, loved ones get a cash benefit that can cover funeral expenses, mortgage payments and other expenses. The policy has one rate for its entire lifetime. Limits range from $1,000 to $25,000. With this policy, your beneficiaries will receive 100% of the premium amount plus 10% if you die in the first two years and the cause is not accidental. If the death is from suicide, benefits will not include the interest amount.

DreamSecure Children's Whole Life Insurance

This policy can help set up your child financially for the future and shares the following features of a standard whole life insurance policy:

Permanent coverage
Has cash value
Premiums won't change

Although this specific policy has only three coverage levels — $25,000, $50,000 and $75,000 — the insured party can add more protection later if you get the Guaranteed Purchase Option Benefit. There are also just two payment term options — 10 years and 20 years. The former has a slightly more expensive premium but allows you to complete the required payments earlier. The latter is more affordable, but you'll be making payments for a longer time.
A whole life insurance policy from CMFG makes more sense if you need permanent coverage for your loved ones. It is a guarantee that your beneficiaries will receive a death benefit, provided you remain current on your payments. A cash value component that accumulates over time is also available and can be a good security for your long-term dependents.
Final Expense Insurance Options From CMFG
TruStage offers final arrangements and pre-planning solutions, but it is not clearly mentioned on its website whether these policies are with CMFG.
Final expense insurance offers low-cost protection to cover end-of-life expenses, such as burial costs. These are available at lower coverage limits and help alleviate the burden of your beneficiaries once you pass away.
Compare Life Insurance Rates
Ensure you're getting the best rate for your life insurance. Compare quotes from top providers to find the most affordable life insurance coverage for your needs.
CMFG's Life Insurance Riders
A life insurance rider is an add-on feature to your policy obtained at an additional cost. It allows you to custom-make your life insurance policy to suit your needs.
With most life insurance providers, you can use insurance riders to access more coverage or receive your benefits early. However, CMFG does not offer any riders. Instead, its partner credit union members access free accidental death and dismemberment (AD&D) insurance. With this insurance, your beneficiaries receive a death benefit if your death results from a covered accident. The death benefit is separate from your life insurance policy's benefit. The longer you keep this insurance, the more your death benefit value increases, and all this is at no extra cost.
In case you or a covered dependent gets injured and is hospitalized for a covered accident for more than seven days consecutively, the insurance pays you a hospital benefit equivalent to 1% of the coverage amount to a maximum of $1,000 monthly and $12,000 yearly.
How to Get CMFG Life Insurance
Understanding how to buy a CMFG policy is the next step after familiarizing yourself with the available policy offerings. It is also essential to have alternative options should your application get denied. The next section discusses the two situations.
How to Buy Life Insurance From CMFG
1
Do Your Research
The best way to start is by researching the different types of life insurance available from CMFG. You can explore information on the company website or obtain more details about the offerings through your credit union. For instance, you can compare prices for different products by providing details such as your ZIP code, age and date of birth on the company's pricing page.
2
Compare Quotes
Although you may have identified a policy type that suits your situation, we recommend that you shop around and see if you can find a better offer. Remember, your actual premium may vary based on factors like your smoking habit, overall health, age and medical history. If you cannot find a plan that fits your needs, you may consider other alternatives available.
3
Health Check
The final step entails submitting your application and undergoing the relevant medical exams, but CMFG does not require that. Some plan types will require you to respond to a few questions, while others, like the Guaranteed Acceptance Whole Life Insurance, do not include any exam.
4
Approval
Once you provide the application and underwriting requirements, CMFG will approve or decline your application. If the outcome is positive, you can make your first payment and get covered immediately. You can consult your credit union or CMFG representative to get any of your questions or concerns regarding the policy addressed.
What to Do if CMFG Insurance Denies You Coverage
If your application gets declined, you may consider the following:
1
Contact Your Broker
The most suitable way to determine why your application failed and how to get approved is by speaking to your agent.
2
Lifestyle Changes
Depending on the feedback you receive from your agent, it may be essential to incorporate changes to your lifestyle to improve your health. That is, if a bad lifestyle or medical exam triggered the rejection. Improving your lifestyle increases the chances of your application being accepted.
3
Explore Other Options
If you cannot get your preferred plan, you may consider other insurance options. You may need to be keen on the changes in cost and coverage amounts associated with these alternatives.
Frequently Asked Questions About CMFG Life Insurance
MoneyGeek provides answers to the frequently asked questions and concerns about CMFG as a top life insurance company.
Life Insurance
Life Insurance