MoneyGeek's Take: Is Pacific Life Right for You?
If you want to have a large selection of plans to pick from, Pacific Life could be a suitable provider for your needs. It is ideal for people considering universal life insurance due to its range of plans, as well as options for 90-year-olds.
You might want to speak with an insurance agent to determine which policy is the best fit for you due to the varied age limits and limited online information on coverage terms and amounts.
Since it doesn't offer online quotes, you may want to look into other options for ease of application. MoneyGeek's top pick for online life insurance companies is Haven Life. It offers affordable term life insurance and does not require a medical exam for coverage worth up to $500,000.
At a Glance: Pacific Life Life Insurance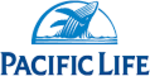 pros
Offers a wide range of policy types
Fewer customer complaints on average
cons
Does not offer online quotes
Limited policy availability in New York
Must speak with an agent to apply for a policy
COMPANY HIGHLIGHTS
Pacific Life has more than 150 years of industry experience and is regarded as a pioneer in the financial services sector. Term, universal, variable universal and indexed universal insurance are all types of insurance offered by Pacific Life. However, Pacific Life does not offer whole life insurance.
Coverage amounts start at $50,000 for Pacific Life's term insurance policies but can vary depending on the type of plan you choose. You may also need to take a medical exam or provide information about your health history.
On the Pacific Life website, you can enter your ZIP code and check which policies are offered in your area. However, you'll need to get in touch with an insurance agent to apply for a policy or get a quote. The company offers insurance coverage in every state except for New York. New York residents can get coverage from Pacific Life & Annuity Company.
Overall, Pacific Life Insurance Co has a complaint index of 0.03 based on the 2022 National Complaint Index Report, which is much lower than the national average.
Compare Life Insurance Rates
Ensure you're getting the best rate for your life insurance. Compare quotes from top providers to find the most affordable life insurance coverage for your needs.
Pacific Life offers a wide range of universal life policies but doesn't offer whole life insurance.
The availability of policy types can vary based on your location.
To apply for a Pacific Life policy, you'll need to speak with an agent.
Pacific Life Policy Options Explained
Based on statistics from the 2022 LIMRA Report, 68% of life insurance owners report feeling more financially secure compared to 47% of non-owners. Learn more about the life insurance policies Pacific Life offers to help you find the best option for your needs.
Term Life Insurance Options From Pacific Life
Term life policies offer protection over a specified time period and fixed premiums. Certain companies may offer more or fewer options than others. Other companies might offer underwriting options or classes within each of their policy types.
Pacific Life offers the following term life insurance products.
This affordable term life policy lets you choose your coverage amount ($50,000 minimum) as well as the length of your premium (10, 15, 20, 25 or 30 years). You can customize your policy by adding riders that offer more coverage. Funds can be used to cover your children's tuition, replace lost income or pay for funeral expenses.

With Pacific Elite Term, you get higher limits and greater flexibility. You can potentially convert your term policy to an eligible Pacific Life cash value life insurance policy, and smokers are also covered under several different risk classes. Coverage amounts can vary from $750,000 to $3+ million, and term lengths vary based on the age you apply.
For those seeking affordable, comprehensive coverage, term life insurance is a good option. It can be a great choice if you are young and healthy and want to take care of your family's financial needs.
Universal Life Insurance Options From Pacific Life
When it comes to universal life insurance options, some insurers may offer more options than others. Pacific Life offers a wide variety of universal insurance plans depending on your needs.
Variable Universal Life Insurance

Variable life insurance offers cash value investments and flexible premiums. With variable life insurance, you can borrow money or make withdrawals from your cash value. These options can be used to supplement income and get tax-free benefits. The cash value can lose value based on how the market performs. Options include:


Pacific Select VUL 2: Choose from three indexed options, two fixed options and a wide selection of investment options.
Pacific Select Harbor VUL: Choose from two fixed account options and several individual fund options.
Pacific Admiral VUL: Choose from affordable investment options, indexed and fixed options.
Pacific Protector VUL: Offers guaranteed death benefits to assist with wealth transfer.

Indexed Universal Life Insurance

Indexed universal life insurance provides cash value gains that are dependent on the performance of a stock market index. Unlike VUL insurance, the cash value cannot decrease in value due to market conditions. You may lose cash value if you don't keep up with your policy payments. Options include:


Pacific Horizon IUL 2022: Has flexible premiums, fixed and indexed crediting options and cash value protection.
Pacific Horizon ECV IUL: Geared towards those looking to secure personal or business loans early in the policy.
Pacific Horizon Survivorship IUL: Best for those looking for death benefit protection for two lives and long-term growth potential.
Pacific Trident IUL: Has a minimum interest guarantee and guaranteed cash surrender values.
Pacific Discovery Xelerator IUL 2: Ideal for those looking for death benefit protection and a tax-free way to supplement income, with a rider to enhance performance.
Pacific Indexed Accumulator 6: Best for early cash surrender value and optional performance rider.
Pacific Indexed Estate Preserver 3: Offers flexibility for estate planning and coverage for two people.

Universal life insurance is a type of permanent coverage that lets you adjust your death benefit and monthly payments, but it usually has a larger price tag. Options from Pacific Life include:


Versa-Flex Venture VUL: Option to adjust premiums, change coverage levels and death benefit.
PL Promise GUL: Offers guaranteed death benefit protection at an affordable rate, with guarantees from age 90 to 121.
Universal life insurance is geared towards those with higher incomes who can pay more expensive premiums to increase their cash value, those who are comfortable with investing and those looking for more flexibility compared to whole life insurance.
Compare Life Insurance Rates
Ensure you're getting the best rate for your life insurance. Compare quotes from top providers to find the most affordable life insurance coverage for your needs.
Pacific Life Life Insurance Riders
Insurance riders are add-ons that can be used to customize your insurance policy and amend existing terms. Here are some options that Pacific Life offers.
Rider

Description

Accelerated Death Benefit Rider

This gives you the ability to access a portion of the policy's death benefit earlier
if you become terminally ill.

With this rider, you can waive policy payments if you become totally disabled.

Children's Level Term Insurance Rider

This lets you add up to $10,000 coverage per child if they are aged 15 days to 18 years.

If the insured is found to have a terminal disease, this allows them to access up to
$250,000 or 75% of the policy's death benefit, whichever is lower.

Disability Waiver of Premium Rider

This waives premium payments (after a waiting period of 180 days) if the insured
becomes disabled before the age of 65.

Up to Lifetime No-Lapse Guarantee

As long as you pay your premiums, your insurance will remain in effect until you turn 90.

Chronic Illness Care Rider

When you get this rider upon signing up for a policy, you can advance a payment of
up to $3 million if you are classified as chronically ill.

Waiver of Monthly Deductions Rider

You can waive the accrual of your monthly charges if you get this rider and
become disabled before the age of 65.
How to Get Pacific Life Life Insurance
Once you've made the decision to purchase Pacific Life insurance, the information below will guide you through the process and explain what to do if your application is rejected.
How to Buy Life Insurance From Pacific Life
1
Do Your Research
Pacific Life offers detailed information about each policy it offers on its website, and you can enter your ZIP code for availability in your area. However, you'll need to contact an agent if you have questions about your policy or want to proceed with your application.
2
Compare Quotes
If you're not sure where to start, you can use Pacific Life's calculator to figure out how much insurance you need. You can compare premiums from other companies that offer online quotes in order to get the best rate.
3
Health Check
Depending on whether or not you smoke, your age and if you have any health conditions, the cost of your premium may vary. Some providers may also require a health check before the approval process, while others may not.
4
Approval
Once you've decided to send in your application, you'll need to collect any required documentation and wait for approval. If you agree to the terms and the listed premium, you'll need to send in your confirmation and start making payments.
What to Do if Pacific Life Denies You Coverage
If you are denied a life insurance policy from Pacific Life, you still have options.
1
Contact Your Broker
Reaching out to your broker and seeking clarification is one approach to finding out why your application was denied. It's possible that more paperwork is required, or other options may be a better fit for you.
2
Lifestyle Changes
If your rejection was caused by health issues, you could make changes to your lifestyle, such as quitting smoking to improve your health. This might even earn you a lower premium.
3
Explore Other Options
You can also do research into different types of insurance or plans that don't need a medical exam. Keep in mind that these may have higher premiums.
Frequently Asked Questions About Pacific Life Life Insurance
Here are questions that some applicants have when buying Pacific Life insurance.
Life Insurance
Life Insurance