Northwestern Mutual isn't necessarily a household name — hence its nickname, "The Quiet Company — despite the fact that the company has a history of more than 150 years. It's also one of the largest life insurance companies in the country, with more than $10 billion in direct written premiums in 2015. The National Association of Insurance Commissioners (NAIC) ranks it as the second-largest insurer in the world with a market share of 6.36 percent. But the company might be more recognizable for its financial planning services than as a life insurer, as this is the focus of its advertising. It emphasizes a comprehensive and whole-picture approach that includes insurance and investments to combine the concepts of protect and grow. The name might also ring a bell because of Northwestern Mutual's active sponsorship of the NCAA.
Table of Conents
How Does Northwestern Mutual Life Insurance Rate?
Financial Strength Rating
Source

Rating

A.M. Best

A++
A.M. Best's Financial Strength Rating opinion addresses the relative ability of an insurer to meet its ongoing insurance obligations. It is not a warranty of a company's financial strength and ability to meet its obligations to policyholders. View our Important Notice: Best's Credit Ratings for a disclaimer notice and complete details at http://www.ambest.com/ratings/notice.
Financial Strength is rated on a scale of D (poor) to A+ (superior). A rating notch of either a second "+" or a "-" indicates the gradation of financial strength within the category. We can't guarantee that the subsidiary of Nationwide Insurance rated here is the subsidiary that will underwrite your insurance policy. Check with your insurance agent and review A.M. Best's Financial Strength Rating Guide for more information.
Best's Credit Ratings™ are under continuous review and subject to change and/or affirmation. For the latest Best's Credit Ratings™ and Best's Credit Reports which include Best's Credit Ratings™), visit the A.M. Best website at http://www.ambest.com. See Guide to Best's Credit Ratings™ for explanation of use and charges.
Best's Credit Ratings™ reproduced herein appear under license from A.M. Best and do not constitute, either expressly or impliedly, an endorsement of MoneyGeek.com or its recommendations, formulas, criteria or comparisons to any other ratings, rating scales or rating organizations which are published or referenced herein. A.M. Best is not responsible for transcription errors made in presenting Best's Credit Ratings™. Best's Credit Ratings™ are proprietary and may not be reproduced or distributed without the express written permission of A.M. Best Company.
Pros and Cons of Northwestern Mutual Life Insurance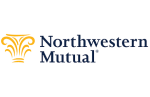 pros
Northwestern Mutual has a high customer satisfaction score from J.D. Power, scoring "better than most" (four out of five stars) across the board.
Northwestern Mutual has a .03 NAIC customer complaint ratio, which is among the lowest of all major insurers.
Northwest Mutual's emphasis on financial planning means that its insurance products offer features intended for the living, such as cash-surrender, partial surrender or return-of-premium options.
Northwestern Mutual has an A.M. Best financial strength score of A++, meaning it has the financial stability to ensure payouts on future claims.
cons
The term products are limited to annual renewal or variations on a 20-year term, with no options for other standard terms such as 10 or 30 years.
The online resources available on the Northwestern Mutual website are fairly limited, making the online shopping experience for first-time buyers somewhat difficult. their app also offers very little for those still shopping.
Northwestern Mutual doesn't have an online quote tool.
Northwestern Mutual Life Insurance Policy Details
This large life insurer not only offers term, whole, universal and variable life policies, but it also has something called CompLife insurance, a hybrid of term and permanent life, in addition to an entire suite of other financial services and products.
Term Life Insurance
Northwestern Mutual's term policies come in either level premium term or annually renewable term. The level premium policies are Level Term 20 and Level Term 10. Level Term 20 is a typical term policy, with the premiums remaining level over the course of two decades, and when the policy term is completed, your coverage ends. But the Level Term 10 is a bit different, because the policy doesn't just stop after the 10th year. Instead, this policy offers coverage for 20 years, but after the first 10 years are up, the policy resets to a new premium that remains level for the second half of the contract.
The annually renewable term policies from Northwestern Mutual are the Term 80 and Term 10. The first of these is annually renewable up to age 80, while the Term 10 is annually renewable for up to 10 years.
Northwestern Mutual allows term conversions with no additional underwriting or medical exams. Another benefit available on term policies is a waiver of premium rider that in some cases can allow the policyholder to convert the term policy to a permanent product and then have the higher premiums waived during a disability.
Whole Life Insurance
The selection of whole life products at Northwestern Mutual includes a wide range of limited-pay options. This includes pay-to-attained-age policies, called 65 Life and 90 Life, in which you pay premiums until you reach the specified ages. And there are policies set up to require premium payments for only a certain number of years before the chosen policy is paid in full; these are available as 10-, 15-, 20-, 25- and 30-year plans. And Northwestern Mutual makes its accelerated care benefit available on all whole life policies. Other riders include the additional purchase benefit, indexed protection benefit, disability waiver benefit and early payment benefit.
Northwestern Mutual's CompLife products are a blend of term and whole life insurance. They combine a base of permanent coverage with optional term coverage in a proportion decided by you, and because of the whole life component, it will build cash value. CompLife is available in Adjustable (which has a period of guaranteed level premiums), Estate (which allows for a lower premium) and Survivorship (similar to Estate, but it is a survivorship policy, as the name indicates).
Universal Life Insurance
The universal life options include Custom Universal Life Accumulator and Single Premium UL. The Accumulator offers a high degree of flexibility. The Single Premium UL's single-pay plan can be a convenient way to find a home for a large amount of money, but you'll need to be aware that the lump-sum payment actually makes this policy a Modified Endowment Contract, with different tax laws than other life policies.
On the universal life policies, you will generally have a choice of death benefit options as well as the option to include a disability waiver benefit, to waive a specified premium, or a benefit to waive ongoing monthly charges.
Northwestern Mutual is all about the big financial picture, which means that life insurance is just one piece of the puzzle. You'll find this attitude in the company's variable universal life insurance, designed for people who want to be more hands-on with their life insurance and use it as an investment tool, and who plan on working a long-term strategy. These plans will generally offer the option for death benefits. While a cash value is not guaranteed, death benefit guarantees are available on the Custom Variable Universal Life and Executive Variable Universal Life products. Northwestern Mutual has prospectuses available on these two offerings, as well as the Survivorship Variable Universal Life product.
How to Make a Life Insurance Claim with Northwestern Mutual Insurance
The online claim form for Northwestern Mutual requires quite a bit of information, including the policy number and name of executor or personal representative. Once it's completed, a representative will contact you to continue the process. If you don't have all of the required information or prefer to speak with someone, you can call the company between the hours of 7 a.m. and 6 p.m. Central Standard Time, Monday through Friday, excluding holidays.
How to Contact Northwestern Mutual Life Insurance
CUSTOMER SERVICE PHONE NUMBER

800-950-4644
About MoneyGeek Team
---
---