MoneyGeek's Take: Is Lemonade Right for You?
MoneyGeek's analysis of Lemonade shows that the company may suit you best if you need significant insurance coverage for a specific term, are looking for a completely online process and want to avoid the hassle of going through a medical exam.
But, this company won't be suitable if you seek permanent life insurance, like whole life or universal life policy, since they are not available. MoneyGeek recommends purchasing a whole life policy from State Farm, which offers various policy types and valuable rider options.
If you need a universal life policy, Northwestern Mutual may be the ideal option as its policies come with many rider options and dividends and let you choose the length of the payment term.
Keep reading to find out the details of Lemonade's term life insurance policy options.
At a Glance: Lemonade Life Insurance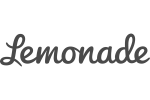 pros
Doesn't require a medical exam
Offers a completely digital process
Affordable term life insurance policies
cons
Doesn't offer permanent life insurance
Not available in all U.S. states
COMPANY HIGHLIGHTS
Lemonade offers various insurance products, including pet, auto, homeowners, renters and life insurance. The company started operations in 2015 and has grown to offer policies nationwide, although not every product it sells is available in every state.
Those looking to purchase life insurance from the company should know that it only offers term life policies, with a maximum term of 30 years. Your premium will stay fixed for the term you choose. You can benefit from its completely digital service, with no wait times or medical exams.
The average cost of a Lemonade policy can be as low as $9 a month. However, the company may not approve your policy if you have cancer, heart disease or other life-threatening conditions.
Compare Life Insurance Rates
Ensure you're getting the best rate for your life insurance. Compare quotes from top providers to find the most affordable life insurance coverage for your needs.
Lemonade's term life policy doesn't require a medical exam and offers 10, 15, 20, 25 and 30-year term options.
The maximum coverage limit of Lemonade's term life policy is $1.5 million.
You may get a Lemonade term life insurance policy for as little as $9 monthly.
Lemonade Policy Options Explained
The 2022 Insurance Barometer Study from the Life Insurance Marketing and Research Association (LIMRA) shows that 44% of U.S. adults would face hardship within six months if they didn't have life insurance.
MoneyGeek explains which type of life insurance policy Lemonade offers so you can determine if it is the right choice to protect your loved ones.
Term Life Insurance Options From Lemonade
The only type of life insurance Lemonade offers is term life insurance. You won't have to take a medical exam with its term policy, but you will answer a few questions about your health. You can apply for a policy if you are generally healthy and between 18 and 60 years of age. The available term options are 10, 15, 20, 25 and 30 years. You can get maximum coverage of $1.5 million with Lemonade. Your premium will depend on your term and coverage amount, age, location and health profile.
Lemonade's term life insurance policy may be the best option for individuals who are healthy and are looking for significant short-term coverage without a medical exam and a fast application process.
Compare Life Insurance Rates
Ensure you're getting the best rate for your life insurance. Compare quotes from top providers to find the most affordable life insurance coverage for your needs.
How to Get Lemonade Life Insurance
The following sections will help you understand how to buy life insurance from Lemonade and what to do in case the company rejects your application.
How to Buy Life Insurance From Lemonade
2
Compare Quotes
You can get a quote from Lemonade after understanding the type of policy it offers and other essential details. Compare the rate you get from this insurer with other insurance providers to see if they offer you a better deal.
3
Health Check
Opting for a Lemonade term life policy means you won't have to get a medical exam. Instead, the company's AI Chatbot, Maya, asks you a few questions about your health during the application process.
4
Approval
Lemonade offers fast approvals for its customers. Your policy will begin when the company notifies you of your approval.
What to Do if Lemonade Insurance Denies You Coverage
1
Contact Your Broker
There can be many factors that may have played a significant role in denial. It's best to contact Lemonade and ask why the company did not approve your policy.
2
Lifestyle Changes
The primary cause of Lemonade denying your application can be your health status or lifestyle choices. Improving on these factors may help you get approval for a policy when you apply again.
3
Explore Other Options
You could explore other options if Lemonade denies you a policy due to your health status or another reason. Other insurers offer no-medical-exam and final expense insurance, which can be easier to qualify for but may have lower coverage limits.
Frequently Asked Questions About Lemonade Life Insurance
Read the following frequently asked questions to understand how Lemonade life insurance policies work.
Life Insurance
Life Insurance