MoneyGeek's Take: Is Kemper Right for You?
Kemper life insurance provides benefits that may assist consumers and families in meeting a variety of critical financial needs. After a thorough review of its offerings, this insurer has limited resources and information online. This could make it tricky for consumers to browse through the available options.
This company receives a significant number of customer complaints and has no information on its website about what options, if any, are available to tailor policies. Although Kemper provides no-medical-exam and guaranteed issue life insurance on top of term life and whole life coverages, there are numerous alternative life insurance carriers that could provide more coverage options and outstanding service quality. For example, if you are looking for universal life insurance policies, State Farm is worth considering.
Before choosing a provider, we recommend that you read our Kemper life insurance review to assist you in determining your best option.
At a Glance: Kemper Life Insurance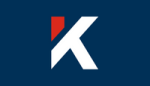 pros
Wide range of policy offerings to match customer needs and budget
Family beneficiaries not subject to tax
cons
Few online tools and resources available
Limited information about its policies available on the website
Received relatively high complaints
COMPANY HIGHLIGHTS
Kemper is one of the industry's largest specialized insurance companies in the United States. It aims to offer inexpensive and simple-to-use customized solutions to individuals and families through its policies, including its life insurance plans.
This insurance company provides a wide range of selections for its policies. These include, but are not limited to:
Kemper Term Life Coverage
Kemper Whole Life Coverage
Kemper Guaranteed Issue Coverage
Kemper Accident and Health Coverage
Kemper's life insurance offers benefits that can recover earnings while helping your family meet a number of crucial financial needs. Family beneficiaries, upon the demise of the insured individual, are not taxed and are not included in gross income. Riders are also available to help customize policies.
Kemper has relatively high complaints, and only limited online tools and information about its policies are available on its website. This could make it difficult for customers to evaluate and compare it with other life insurance options.
Compare Life Insurance Rates
Ensure you're getting the best rate for your life insurance. Compare quotes from top providers to find the most affordable life insurance coverage for your needs.
Limited information about Kemper's policies is provided on their website.
Kemper's whole life coverage rates stay fixed, and coverage will extend through your life beyond the end of your monthly payment period.
Kemper guaranteed issue life insurance is a final expense policy that covers those ineligible for a standard life insurance policy.
Kemper Policy Options Explained
Life insurance is an important component of feeling stable financially. Based on Life Insurance Marketing and Research Association's (LIMRA) 2022 Insurance Barometer Study, 68% of policyholders with financial dependents feel secure compared to 47% of those without insurance.
Kemper's life insurance policies allow you to compare your options. Read more about each insurance to help you choose which one best meets your needs and family circumstances.
Term Life Insurance Options From Kemper
Kemper life insurance term life coverage offers protection for a specified term. It typically features stable rates that never rise and a guaranteed loss benefit that is given if you pass during the term. Options for coverage offered by Kemper vary from $25,000 to $250,000.
This coverage is excellent for many people because it is generally less costly than whole life insurance. Unlike whole life insurance, the policy benefits terminate after the term period expires. You could be able to switch your term coverage into whole life insurance as time passes and your situation changes.
Term life insurance is ideal for young people. It is accessible for folks who require low-cost premiums and need life insurance coverage for a limited time, such as throughout their working career.
Whole Life Insurance Options From Kemper
Buying a Kemper Whole Life Coverage is a wise investment that will safeguard your loved ones in the event of a catastrophic event. This is a sort of permanent insurance that covers you for the rest of your life.
Kemper Whole Life Coverage

With Kemper Whole Life Coverage, your premiums remain unchanged, and coverage will continue for your full life following the conclusion of your monthly payment term. Different riders can be applied to your policy.

Whole life insurance provides fixed death benefits with an additional savings component with the potential for cash value growth. Interest expands at a fixed rate. The policy accumulates cash and loan values over time as the individual pays their premiums on time and during the term of the policy. If you need funds while you are still alive, you can withdraw or borrow them from your cash worth.

Kemper Life Insurance Guaranteed Issue Coverage

The policy is accessible to those between the ages of 3 and 80. A Kemper Guaranteed Issue Life insurance covers people who would otherwise be ineligible for a standard life insurance policy, such as those with health problems.

You will be asked about a few disqualifying health concerns. Individuals who are terminally sick, confined to a hospital or have similar conditions cannot purchase this policy.
Since whole life insurance provides coverage for the policyholder's entire life, it is ideal for consumers who require long-term financial security. A whole life insurance policy gets more expensive as you age, so the younger you are when you buy it, the cheaper it will be throughout the course of your life.
Compare Life Insurance Rates
Ensure you're getting the best rate for your life insurance. Compare quotes from top providers to find the most affordable life insurance coverage for your needs.
Kemper's Life Insurance Riders
A life insurance rider is an additional benefit that you can add to your standard insurance plan. Riders can help fill in gaps in your life insurance coverage if you feel your current policy is insufficient.
A waiver of terminal disease rider, premium rider, assured insurability rider, long-term care rider and kid term rider are some common examples of riders. However, Kemper does not advertise which life riders are available on its website. The company simply notes that numerous riders are available for whole life plans.
How to Get Kemper Life Insurance
Knowing how to select and buy life insurance from existing options and what to do if Kemper rejects your application is crucial. MoneyGeek covers both scenarios to help you navigate the process.
How to Buy Life Insurance From Kemper
1
Do Your Research
The Kemper website has minimal information about what the policies cover. There are also not many educational resources, like a coverage calculator, but it is helpful to do your own research. For instance, it is recommended by Kemper to reach its customer service agents for more information. You can ask about the rates, benefits, coverage and other features it provides.
2
Compare Quotes
Comparing quotes does wonders, even if you think you have already found the ideal policy. There are a lot of factors that affect rates, including age, sex, lifestyle and medical history. Looking into different possibilities could help you get the coverage you desire at a lower cost.
3
Health Check
It is now time to finish your application and get a health check if needed. A health check often consists of a telephone call along with a physical medical examination. More information may be required from you so an underwriter can perform a risk evaluation.
4
Approval
You can purchase your policy once Kemper life insurance has approved your application. Make sure to discuss policy restrictions and requirements with your agent before moving forward with purchasing the policy.
What to Do if Kemper Insurance Denies You Coverage
There is a wide range of life insurance options that you can choose from. If you are denied coverage, you'll still have options.
1
Contact Your Broker
Contacting your agent and asking for specific details is a smart way to discover what led to the denial.
2
Lifestyle Changes
To boost your health wellness, try implementing some lifestyle adjustments. This may not only result in your application being granted, but it may also result in a more competitive rate.
3
Explore Other Options
You might look into different insurance options or concentrate on ones that do not require a medical evaluation. Keep in mind that these may provide restricted coverage or have higher rates.
Frequently Asked Questions About Kemper Life Insurance
We answered some frequently asked questions about Kemper life insurance to help you in your search for the perfect policy.
Life Insurance
Life Insurance