MoneyGeek's Take: Is iA Financial Right for You?
iA Financial Group's tailor-made term life insurance and diverse permanent life insurance policies are excellent choices for anyone in the market for such coverage. It's also ideal for those with health conditions who may otherwise be rejected for standard life insurance thanks to its guaranteed acceptance option.
However, iA Financial doesn't offer a specific final expense insurance plan, so seniors looking for this policy type might have better luck with AARP.
Read our full review of iA Financial Group's life insurance to get an idea of the different policies it offers and whether it is a good fit for you and your family.
At a Glance: iA Financial Life Insurance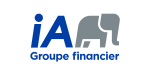 pros
Offers multiple policy types
Provides high coverage limits
Some policies don't require a medical exam
cons
Not available in all states
Doesn't offer specific final expense insurance
Doesn't support online quotes for permanent life policies
COMPANY HIGHLIGHTS
Canadian insurance and wealth management powerhouse Industrial Alliance (iA) Financial Group has a significant presence in the United States, operating in 34 states plus Washington, D.C. iA Financial was established in 1892, and since then, it has grown its assets to $196.2 billion and its customers to 4 million.
According to the National Association of Insurance Commissioners (NAIC), the company has a 0.00 complaint index, indicating that it receives fewer complaints than the industry average.
iA Financial Group offers the following life insurance products:
Pick-A-Term
Access Life
Whole Life
Child Life and Health Duo
Life and Serenity 65
Genesis
EquiBuild
iA Participating Life Insurance
iA Financial Group offers both term and permanent life insurance. Within the permanent life umbrella, the company offers traditional whole life, participating life and universal life insurance.
Access Life is iA Financial's version of a guaranteed acceptance plan, which doesn't require you to undergo a medical examination and may be a good fit for you if your health would prevent you from obtaining other types of life insurance policies. All Access is available as both term and whole life insurance.
The company's participating insurance plans allow you to access dividends that are paid out by the company annually and can help increase your death benefit and total cash surrender value of your policy.
Compare Life Insurance Rates
Ensure you're getting the best rate for your life insurance. Compare quotes from top providers to find the most affordable life insurance coverage for your needs.
iA Financial provides both term and permanent life insurance products.
The insurer's All Access plans offer guaranteed coverage and are available as term or whole life policies.
Depending on the policy, coverage from iA Financial Life Insurance can range from $10,000 to $10,000,000.
iA Financial Policy Options Explained
According to the Life Insurance Marketing and Research Association's (LIMRA) 2022 Insurance Barometer Report, most families are unprepared for the financial impact of losing a breadwinner. 46% of U.S. adults indicated that their families would have trouble making ends meet within six months if the main earner died. If you're looking for a life insurance policy to avoid this situation for your family, iA Financial Group may have a policy that fits your needs.
Term Life Insurance Options From iA Financial
Term life insurance is a straightforward and cost-effective solution that offers tax-free payouts in the case of the policyholder's death during a specified time frame.
iA Financial's Access Life plan is a guaranteed issue policy that doesn't require a medical exam — everyone who applies is accepted, regardless of health. It's ideal for those who want a simple and quick way to purchase life insurance as well as those who are having trouble getting standard life insurance due to their health. Depending on your answers to the application questionnaire, you may be deemed eligible for term or permanent coverage.

Term life coverage is available for 15, 20 or 25 years, with benefit amounts ranging from $10,000 to $500,000. Anyone between the ages of 20 and 65 years is eligible for this policy, depending on the term — 25-year terms are only available up to age 55, while 20-year terms are available up to age 60.

Pick-A-Term is the other term life insurance plan offered by iA Financial. This insurance is available for any term length between 10 and 40 years, making it customizable to your needs. Pick-A-Term is a unique offering since most other life insurance companies offer a smaller selection of set terms. The premiums are set and guaranteed for the chosen term, making them easy to fit into your budget.

This policy is available to anyone aged 0 to 70 at the time of issue. The coverage amounts available for this policy range from $25,000 to $20,000,000. Amounts over $20,000,000 require a special quote. iA Financial also allows term policies to be converted to permanent ones up to age 71 if desired.
A term life insurance policy is especially useful if you have a mortgage or young children whose expenses you wish to cover until they become independent. It may also be more manageable for those with other financial commitments as it's less expensive than other policy types.
Whole Life Insurance Options From iA Financial
Unlike term life insurance, whole life insurance covers you for your entire life and can help cover everything from final expenses and debts to heirs' inheritances and estate taxes. Whole life policies also accumulate cash value that can act as a savings account.
iA Financial's traditional whole life insurance product provides coverage amounts between $10,000 and $10,000,000 and offers several payment terms. These policies are available for those between the ages of 0 and 85, depending on the payment term selected.

Access Life is also available as a permanent life insurance policy with coverage options between $10,000 and $500,000. Anyone between the ages of 6 months and 80 years can apply for permanent Access Life coverage.

This plan offers a combination of life and critical illness insurance for your child. It provides paid-up once your child turns 30, with coverage continuing until their death. In addition, it provides term critical illness insurance for 30 illnesses until they turn 30, at which point they can convert it to permanent critical illness insurance. Coverage for this policy ranges from $20,000 to $500,000.

This policy provides lifetime protection and financial assistance beginning at age 65 in the case of certain covered diagnoses — including dementia, Parkinson's Disease and paralysis — or loss of independence. The policy will pay out 1% of the life insurance face amount as a monthly benefit until it runs out. The face amount can range from $10,000 to $1,000,000.

iA Participating Life Insurance

iA Financial also offers Participating Life Insurance (iA PAR), a permanent life insurance option that includes guaranteed premiums, initial face amount and surrender value. Premiums are payable over a period of 10 years, 20 years or until age 100. Participating insurance allows you to receive dividends based on a scale rate that's adjusted each year. Dividends may be used to increase paid-up insurance, lower your premium, receive a cash amount or invest in an investment account.

iA PAR includes both individual and joint-last-to-die policies. Anyone between the ages of 0 and 85 can qualify for individual coverage, while you must be between 15 and 85 years old to qualify for joint-last-to-die coverage. All eligibility age ranges are dependent on the chosen payment terms. iA PAR is available in two versions to meet your financial goals: the Wealth Solution, which optimizes long-term growth, and the Value Solution, which helps maximize short-term growth.
One of the best ways to ensure that you and your loved ones are always financially protected is to invest in a whole life insurance policy. Those with long-term dependents or final expenses may find these plans attractive. Whole life insurance is also suitable for buyers who are concerned about the cost of long-term care thanks to its cash value component.
Universal Life Insurance Options From iA Financial
Depending on your individual, family and professional circumstances, universal life insurance can be an adaptable financial strategy that helps secure your loved one's financial future. This policy type combines life insurance and tax-deferred savings and provides flexibility on premiums and coverage amounts.
With iA Financial's Genesis Universal Life Insurance, you can customize your coverage and invest the cash value of your policy into various accounts as you see fit. These include a guaranteed interest account and various index accounts.

Genesis includes both a level cost option with a stable premium payment and a yearly renewable term cost option that offers more payment flexibility. Quick payment options are also available for level plans over 10, 15 or 20 years. Depending on the selected option, age eligibility ranges from 0 to 85. Genesis offers three types of death benefits: face amount only, face amount + fund and face amount + fund with a wealth maximizer option.

EquiBuild provides a guaranteed cash surrender value that starts accumulating when the policy is issued. It also offers optional Paid-Up Additional (PUA) Coverage, allowing you to grow your death benefit by paying additional premiums. The EquiBuild Bonus option also allows you to increase your face amount or your savings. There are no policy or surrender fees associated with renewing or canceling your coverage.

EquiBuild comes with three payment options: Lifetime Payment with level premiums payable to age 100; 15-Year Payment whereby premiums are paid up in 15 years; and EquiBuild with Integrated Coverage, which is added to the lifetime payment coverage and includes a higher initial face amount without increasing premiums. Anyone from 0 to 85 years old is eligible to apply.
Universal life insurance may be the best option for buyers looking for lifetime protection but who anticipate their insurance needs changing over time. It's also ideal for those who want to invest their cash value and have the potential for higher growth.
Compare Life Insurance Rates
Ensure you're getting the best rate for your life insurance. Compare quotes from top providers to find the most affordable life insurance coverage for your needs.
iA Financial's Life Insurance Riders
A rider is an extra feature that can be added to your life insurance policy for a fee. Insurance riders allow you to tailor your policy to cover certain additional risks. You can add the following riders to your policy with iA Financial Group:
Rider

Description

Accidental Death Coverage

Increases the amount of money that will be paid out to your beneficiaries in the event of
your death due to an accident.

Pays a benefit in the case of an accidental fracture.

Pays out a lump sum for each child if they are diagnosed with a covered illness.

Provides children with level term insurance until they turn 25 or until the policyholder
turns 65.

Provides a lump-sum payment if you are diagnosed with a covered illness or condition.

Allows you to buy additional life insurance without evidence of insurability.

Pays out a benefit for each day of hospitalization due to an accident or illness.

Hospitalization and Home Care

Provides the same coverage as the Hospitalization rider plus an additional benefit to cover
some post-hospitalization expenses.

Pays out a monthly income if the insured becomes totally disabled following a covered
accident or illness.

Paramedical Care in the Event of
an Accident

Covers various costs associated with care following an accident, such as a private hospital
room and purchase of medical equipment.

Waiver of Premiums in the Event of
Disability

Allows you to cancel your payments if you become completely disabled before age 60.
How to Get iA Financial Life Insurance
After learning about the available products, it's important to know how to move forward with buying a policy, as well as what to do if iA Financial Group declines your application.
How to Buy Life Insurance From iA Financial
2
Compare Quotes
Even if you find an ideal policy, it's still a good idea to shop around and see what else is out there. Your premiums could be affected by a variety of factors, such as your gender, lifestyle, age, smoking status, medical history and health condition. If you compare quotes, you might find that you can get the coverage you need at a price that works better for you.
3
Health Check
Depending on the plan you're applying for, you may need to undergo a medical screening, which may include a phone interview, a physical examination or both. An underwriter may also request additional information during the process. If you know you won't pass the health check, consider the policies with lower barriers to entry like Access Life.
4
Approval
Once iA Financial Group approves your application, you will receive your policy. Be sure to reach out to your agent with any questions or concerns you may have.
What to Do if iA Financial Insurance Denies You Coverage
If iA Financial denies your application, follow these steps:
1
Contact Your Broker
Call your agent and find out why you were turned down for life insurance. This will allow you to potentially address some of the issues before applying again.
2
Lifestyle Changes
If your health was a factor in your denial, consider how you might change your routine and diet to benefit your health. If you can demonstrate that your health has improved, you may have a better chance of obtaining insurance coverage.
3
Explore Other Options
Lastly, research alternatives. There are a number of solutions that are easier to obtain, such as iA Financial's Access Life plan. However, the cost might be higher, and the coverage options more restrictive.
Frequently Asked Questions About iA Financial Life Insurance
To help you in determining whether this insurer meets your needs, we provided answers to the most frequently asked questions about iA Financial Life Insurance.
Life Insurance
Life Insurance