MoneyGeek's Take: Is Gerber Right for You?
If you're a senior looking for whole life insurance without needing to undergo a medical exam, you may find that life insurance plans from Gerber Life are a great option. Gerber's child life insurance plan may also appeal to parents and grandparents who wish to purchase coverage for a child thanks to the automatic doubling of coverage when the child turns 18.
Gerber Life does not offer any universal life plans, so applicants may want to purchase a policy from State Farm if they're looking for flexible lifetime coverage. State Farm offers Universal Life, Survivorship Universal Life and Joint Universal Life insurance policies that provide flexibility in premium payments and investment options.
Before submitting your application, read our review of Gerber Life's policies to find out more about the provider and your options for life insurance.
At a Glance: Gerber Life Insurance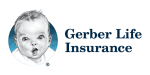 pros
Offers online quotes in every state except New York.
Issues policies in all states.
Has discounts for automatic payments.
cons
A medical exam is needed for those aged 51 and older looking for coverage worth more than $100,000.
Offers relatively low coverage amounts.
Does not provide a mobile app for managing policies.
COMPANY HIGHLIGHTS
The Gerber Life Insurance Company was established in 1967. The company insures individuals in all 50 states, as well as in Washington, D.C. and Puerto Rico. However, availability may be limited depending on where you live.
The National Association of Insurance Commissioners (NAIC) reports that Gerber Life has a complaint index of 1.11, which is slightly higher than the industry average.
Gerber Life offers life insurance for children, young adults, college students, adults and seniors, making it a flexible provider for most individuals. On the company's website, all of its policies are described in great detail. Furthermore, you can apply for term life insurance online and get a decision in just a few minutes.
Gerber Life offers the following insurance products:
Gerber Life Term Life Insurance
Gerber Life Whole Life Insurance
Gerber Guaranteed Life Insurance
Gerber Accident Protection Insurance
Gerber Life Grow-Up Plan
Gerber Life Young Adult Plan
Gerber Life Insurance College Plan
Unlike some companies, Gerber Life does not require a medical exam for most individuals. However, coverage may be dependent on whether you are a smoker or have certain health conditions.
Compare Life Insurance Rates
Ensure you're getting the best rate for your life insurance. Compare quotes from top providers to find the most affordable life insurance coverage for your needs.
Gerber offers life insurance policies geared towards children, teens, college students, adults and seniors.
For most plans, you can get a quote and apply easily online.
Many applicants can get life insurance through Gerber without needing a health exam.
Gerber Policy Options Explained
Based on findings from the Life Insurance Marketing and Research Association's (LIMRA) 2022 Insurance Barometer Report, 44% of American households would experience financial difficulties within six months if a primary wage earner were to pass away. Choose the insurance plan that best suits your unique needs by learning more about Gerber Life's insurance options.
Term Life Insurance Options From Gerber
When you get term life insurance, which generally lasts between 10 and 30 years, your beneficiaries only get the death benefit if you pass away during that time. Many individuals use this type of insurance to cover short-term financial needs, such as education expenses or debt, that their beneficiaries would be left with if they passed away. Although term life insurance plans normally don't generate cash value, they are often far less expensive than permanent life insurance policies.
Gerber Life's term life insurance policies offer coverage limits between $100,000 and $300,000, and qualified individuals can contact a representative for coverage up to $1 million. Rates start at $15.42 per month for coverage and are locked in for the duration of the term, which can be 10, 20 or 30 years.
Term life insurance policies are a good fit for those who want to pay an affordable monthly rate and are looking for temporary financial protection. Gerber Life offers an easy online application process, and you'll only need to undergo a health exam if you're over the age of 51 and apply for over $100,000 in coverage.
Whole Life Insurance Options From Gerber
Whole life insurance policies have a cash value component that accrues over time and allow you to lock in a premium for lifetime coverage. It is a good option for those looking for long-term coverage or for those who want to borrow against the cash value to help cover expenses.
Gerber offers five whole life policy types, catering to children, college students, adults and seniors:
Gerber Whole Life Insurance Plan

Adults and seniors can choose between $50,000 and $300,000 in coverage for a whole life policy. Your medical history is considered when you apply for a plan, although a health exam may not be necessary. To find out more about the availability of coverage amounts above $300,000, you'll need to contact a Gerber representative by phone.

Gerber's offering for children's whole life insurance is available to parents and grandparents to purchase for a child at least 14 days old. Coverage ranges from $5,000 to $50,000 and automatically doubles when the child turns 18 without an increase in premiums. When the child turns 21, they take over ownership of the policy and can either maintain coverage at the same premium level or surrender the policy for the accumulated cash value. Keeping the policy also guarantees them the option of purchasing extra coverage at adult rates.

Gerber Life Young Adult Plan

This plan is comparable to the Gerber Life Grow-Up Plan and is intended for teens between the ages of 15 and 17. You can choose a coverage limit between $5,000 to $50,000, which doubles when the teen turns 18 at no extra cost. However, you'll need to apply over the phone.

Gerber Life College Savings Plan

After the maturity date, this plan for college students offers a guaranteed payment of $10,000 to $150,000. The money from the plan may be used by policyholders to pay for the cost of tuition or other expenses.
A whole life insurance policy offers lifetime protection for both you and your family. Those who are preparing their estate or who have long-term dependents may find it to be a good fit for them. Also, because of its cash value growth, it is the best option for those who may later need long-term care due to a medical condition and for those who want predictable, stable payments.
Final Expense Insurance Options From Gerber
Plans that are geared towards seniors are typically considered final expense insurance plans. With these plans, your beneficiaries may be able to pay for any funeral expenses or other existing debts after your passing.
Guaranteed Life Insurance

Gerber's Guaranteed Life Insurance plan is its final expense product and is available to adults between 50 and 80 years old (in New York, the maximum age is 75). If you're within this age range, you can apply for a policy without undergoing a medical exam or filling out a long health questionnaire and are guaranteed coverage. This is an ideal option for those who may not otherwise qualify for other plan types. The downside is that coverage only ranges from $5,000 to $25,000 (or up to $15,000 in South Dakota).
Older adults are the ideal candidates for final expense insurance. This coverage type is generally less expensive than other life insurance plans but also offers less coverage, so it's a good option for seniors looking to help their loved ones cover end-of-life expenses such as burial costs.
Compare Life Insurance Rates
Ensure you're getting the best rate for your life insurance. Compare quotes from top providers to find the most affordable life insurance coverage for your needs.
Gerber's Life Insurance Riders
Riders are coverage add-ons that can modify an insurance policy, often at an added cost. If you'd like additional coverage, here are some options that Gerber Life offers.
Rider

Description

Guaranteed Purchase Option Rider

This rider for the Gerber Life Grow-Up policy enables you to buy additional life
insurance coverage at certain milestones, such as when you get married or have
a child.

Payment Protection Option (PPO) Rider

This rider can be added to the Gerber Life Grow-Up policy to cover premium payments
until your insured child turns 21 in the event that you suffer a disability or pass away.

Accelerated Death Benefit (ADB) Rider

This rider comes with both the Gerber Life Whole Life and Term Life policies at no
additional cost. If you are diagnosed with a terminal disease with a life expectancy of
12 months or less, this rider enables you to seek a one-time advance of up to 50% of
the death benefit sum.
How to Get Gerber Life Insurance
If you've decided to buy Gerber Life Insurance, the following sections will walk you through the process and what to do in case your application gets denied.
How to Buy Life Insurance From Gerber
1
Do Your Research
Before you choose a policy, it's a good idea to read up on the terms and inclusions beforehand. Once you're ready, start by completing an application. You'll need to provide basic information about yourself or the person you are insuring.
2
Compare Quotes
To get the best deals, you should also get quotes from other insurers to check whether Gerber Life's policies are a good fit for your needs. Your rate may change depending on your location, gender, age and background.
3
Health Check
Depending on your policy, you may need to complete a medical exam. Gerber doesn't require a medical check for most policies, but you may be asked some questions about your medical history.
4
Approval
Gerber allows you to apply either online or by phone. Once you've sent in your application, you will receive a response in as little as one minute. You'll then need to start paying your premium to activate your policy.
What to Do if Gerber Insurance Denies You Coverage
1
Contact Your Broker
One way to learn more about why your application was rejected is to contact your agent and request details. Additional documents may be needed.
2
Lifestyle Changes
If your rejection was due to health reasons, you can take steps to improve your health through diet and exercise. You may also get a more affordable rate.
3
Explore Other Options
You can also look into alternative insurance options or look for plans that don't require a medical exam. However, these may have higher premiums.
Frequently Asked Questions About Gerber Life Insurance
To help you find the right insurance policy for your needs, here are answers to some typical questions customers ask about Gerber Life Insurance.
Life Insurance
Life Insurance