MoneyGeek's Take: Is Farmers Right for You?
Considering Farmers' simple term insurance options and adaptable universal and whole policy options, this firm would be an excellent fit for younger individuals seeking a plan that can be modified or upgraded to meet their changing needs.
Individuals facing challenges qualifying for other life insurance plans and looking to streamline the underwriting process may find Farmers' policies beneficial. For example, the Graded Benefit Whole Life coverage plan is designed to meet the needs of those with health conditions who may have difficulty qualifying for other policies.
While Farmers offers many benefits, such as adaptable policies and competitive rates, there may be better fits for those seeking living benefits or guaranteed acceptance policies without a medical exam or health questions. In such cases, other insurance companies like Mutual of Omaha may be worth considering, which provides living benefits and guaranteed acceptance policies for eligible individuals.
By reading through our review of Farmers life insurance, you can gather more information about the insurer and its policy offerings to make an informed decision.
At a Glance: Farmers Life Insurance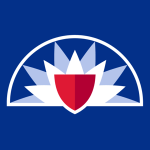 pros
Multiple life insurance policy options.
Online quote tool available.
Available in all 50 states.
cons
Medical exam is required for some policy options.
Limited coverage for some plans.
Personal information is required to get a quote.
COMPANY HIGHLIGHTS
Farmers has established itself as a trusted insurance provider in the United States for nearly a century, catering to over 10 million households with a staggering 19 million individual policies spread across all 50 states.
The National Association of Insurance Commissioners (NAIC) has rated Farmers' life insurance as an industry leader, with a 2022 complaint index of only 0.77, which attests to the company's commitment to customer satisfaction. As a comprehensive provider, Farmers offers a wide range of insurance products, from auto to home and business, making it a convenient one-stop-shop for all your insurance needs.
Farmers offers six life insurance products:
Farmers Simple Term Life Insurance
Farmers Value Term Life Insurance
Farmers EssentialLife® Simple Whole Life
Farmers® Graded Benefit Whole Life
Farmers EssentialLife® Universal Life
Farmers Index Universal Life®
Farmers' term life insurance policies are designed to provide coverage for a specific term of 10, 20 or 30 years and offer death benefits to beneficiaries if the policyholder dies during the term. Farmers' whole life insurance policies offer consistent premiums throughout the policy term for those looking for lifetime coverage. Its universal life insurance policies are a type of permanent life insurance that offers death benefit protection with an investment component.
Overall, Farmers' life insurance policies offer flexibility and multiple coverage options to meet the needs of a wide range of individuals and families.
Compare Life Insurance Rates
Ensure you're getting the best rate for your life insurance. Compare quotes from top providers to find the most affordable life insurance coverage for your needs.
Farmers has multiple policies allowing qualified buyers to answer health-related questions in place of undergoing a medical test.
Whole life insurance may be more expensive than term life insurance, but it offers permanent protection and cash value savings.
Farmers' Graded Benefit Whole Life policy offers coverage for final expenses for seniors.
Farmers Policy Options Explained
The Life Insurance Marketing and Research Association (LIMRA) observed in its 2022 Insurance Barometer Study that 31% of U.S. adults are more inclined to purchase life insurance after the pandemic. Farmers' six life insurance options make it easier for those interested in becoming policyholders. Learn more about the details of each policy to locate the one that best suits your family's specific needs and circumstances.
Term Life Insurance Options From Farmers
Term life insurance is a flexible and affordable policy type that offers level premiums for a predetermined amount of time, typically 10, 20 or 30 years, with coverage continuing as long as premiums are paid. A term policy could be a suitable option if you have significant expenses over a shorter period and are working within a limited budget.
Farmers Simple Term Life Insurance

The Farmers Simple Term life insurance policy is a straightforward option for those seeking coverage without the hassle of medical exams or lab tests. With an automated underwriting process, most applicants can receive a decision within one business day. The policy is available for individuals between the ages of 18 and 65 and includes a choice of 10-, 20- or 30-year level premium periods.

Policyholders can select coverage starting at $75,000, offering financial protection and peace of mind for their loved ones. The Simple Term life insurance policy also includes a guaranteed death benefit typically exempt from income tax, providing an additional layer of protection for policyholders and their beneficiaries.

Farmers Value Term Life Insurance

Farmers Value Term life insurance is designed to cover specific financial obligations with fixed end dates, such as mortgages, car loans and college tuition. The policy starts at $150,000, with no maximum limit, and is accessible to individuals aged between 18 and 75. It also comes with 10-, 20- or 30-year level premium period options to suit various needs.

While the policy requires a medical exam to qualify for coverage, policyholders can rest assured that they are getting the best possible coverage to meet their needs. Policyholders also benefit from guaranteed level premiums for the initial term, providing them with predictability and assurance. Farmers Value Term life insurance also comes with a guaranteed death benefit that is generally income tax-free.
Term life insurance can provide valuable benefits for individuals at different stages of their lives. Yet, it is best suited for younger buyers, those who have recently started a family or those with significant insurance needs or mortgage obligations. Although term life insurance is typically less expensive than other types of policies, it may be a more practical choice for those managing multiple financial responsibilities.
Whole Life Insurance Options From Farmers
Policyholders benefit from a wide range of advantages with whole life insurance, including the ability to build cash value over time, which they can borrow against to meet financial obligations. This unique advantage, known as a living benefit, allows policyholders to enjoy the fruits of their investment while still alive. Whole life insurance policies are designed to provide higher coverage levels for your entire life to protect the financial futures of your beneficiaries, unlike term life policies, which are only in place for a specified period.
Farmers EssentialLife® Simple Whole Life

Farmers EssentialLife® Simple Whole Life insurance is a reliable and straightforward option for those prioritizing stability and certainty in their policy. With this plan, the cash value, premium requirements and death benefit are fixed and do not vary based on prevailing interest rates or market performance. This policy can be issued to individuals as young as 15 days old to as old as 80 years.

As long as policyholders pay the premiums according to the contract terms, the policy provides guaranteed coverage for life, starting at $15,000. One of the advantages of Farmers EssentialLife® Simple Whole Life insurance is its automated underwriting process, which may eliminate the need for a medical exam.

Farmers® Graded Benefit Whole Life

Graded Benefit Whole Life insurance is ideal for those who may have difficulty qualifying for other types of life insurance coverage due to health issues. This plan's coverage can be issued between the ages of 18 and 80, with proceeds paid to the age of 121. The policy guarantees cash value accumulation, and coverage amounts range from $5,000 to $30,000.

If the policyholder passes away during the first two policy years, this plan provides a limited death benefit that is guaranteed. Additionally, the policy guarantees coverage for your lifetime or the policy's life as long as you pay premiums per the contract terms, and it keeps the premiums level.

DreamSecure Children's Whole Life Insurance

This policy can help set up your child financially for the future and shares the following features of a standard whole life insurance policy:

Permanent coverage
Has cash value
Premiums won't change

Although this specific policy has only three coverage levels — $25,000, $50,000 and $75,000 — the insured party can add more protection later if you get the Guaranteed Purchase Option Benefit. There are also just two payment term options — 10 years and 20 years. The former has a slightly more expensive premium but allows you to complete the required payments earlier. The latter is more affordable, but you'll be making payments for a longer time.
A whole life insurance policy ensures lifetime protection, whether it's for you or your children. It may benefit individuals with long-term dependents or permanent insurance requirements. In addition, the policy's cash value component makes it an excellent choice for individuals who may require long-term care due to a health condition in the future.
Universal Life Insurance Options From Farmers
Universal life insurance provides permanent lifetime coverage with greater flexibility compared to whole life policies. You can adjust your premium payments, payment frequency and death benefit while your policy is active. Universal life insurance typically includes a cash value component, which allows for the investing of a portion of the premium payments.
Farmers EssentialLife® Universal Life

Farmers EssentialLife® Universal Life insurance provides lifelong coverage optimized to offer more adaptability than whole life insurance. EssentialLife® Universal Life also includes a defined interest rate, which can help your policy accumulate cash value over time.

The policy contract ensures a minimum interest rate, and the company may pay a higher rate based on favorable market conditions. While the interest rate can vary over time, it never falls below the guaranteed minimum rate. This feature helps provide more certainty and stability for policyholders, enabling them to plan better for the future.

Farmers Index Universal Life®

Farmers Index Universal Life® insurance offers a unique investment opportunity where policyholders can invest a portion of their premium in indexed accounts tied to the performance of market indexes like the S&P 500® or S&P MARC 5 ER®. This feature allows you to potentially earn higher returns on your cash value component compared to traditional universal life policies. However, cash value's performance is subject to market fluctuations and can be less predictable.

One of the critical advantages of Farmers Index Universal Life® is the policy's guaranteed zero percent floor, which protects policyholders' investments from market-related losses in years when the selected indexes perform poorly. This feature offers security not found in traditional market investments, providing you with peace of mind.
Universal life insurance may be the most attractive option for buyers seeking permanent protection but anticipate changes to their insurance needs over time. With the flexibility to adjust coverage amounts as needed, policyholders are only bound to pay for what they require. It's also a good option for individuals interested in investment opportunities or wanting higher cash value growth.
Final Expense Insurance Options From Farmers
Final expense coverage refers to life insurance specifically designed for seniors or individuals in end-of-life situations. This policy type's benefits can assist your loved ones in covering funeral expenses and other financial obligations you may leave behind.
Farmers® Graded Benefit Whole Life

The policy covers final expenses and may be more accessible to individuals with difficulty qualifying for traditional life insurance due to their health. It offers coverage from $5,000 to $30,000 and features level premiums. However, it limits the death benefit during the first two policy years, after which it becomes fully payable. The company offers the policy to individuals between the ages of 18 and 80, and it does not require a medical exam.
Final expense insurance policies can help cover burial and other end-of-life costs despite their lower coverage limits. It's best suited for seniors who only need life insurance benefits to go toward these expenses.
Compare Life Insurance Rates
Ensure you're getting the best rate for your life insurance. Compare quotes from top providers to find the most affordable life insurance coverage for your needs.
Farmers' Life Insurance Riders
Rider insurance is an optional add-on feature that can be purchased at an additional cost. It allows you to customize your insurance plan according to your specific needs. Farmers offers a variety of life insurance riders, including:
Rider

Description

This can help you pay your policy premiums and supplement lost income in the event of a
disability.

Accelerated Death Benefit Riders

These allow you to claim a portion of the death benefit if you are diagnosed with a terminal
illness and have a short life expectancy.

These provide a lump-sum payment if you are diagnosed with one of several critical illnesses,
including cancer, heart attack or stroke.
How to Get Farmers Life Insurance
After learning about the various life insurance products, the next step is understanding how to purchase a policy. In this section, we'll provide tips for buying life insurance from Farmers and how to handle application denials.
How to Buy Life Insurance From Farmers
1
Do Your Research
A good place to start is by conducting initial research on the various types of policies. You can explore your options using Farmers' online resources, such as the Farmers FastQuote® tool or by finding a Farmers insurance agent.
2
Compare Quotes
Even if you find a policy that meets your insurance requirements, it's still smart to compare quotes. Age, gender, smoking habits, lifestyle, medical history and overall health may influence your premiums. You may be able to acquire your desired coverage at a more affordable cost if you evaluate different options.
3
Health Check
The next step involves submitting an insurance application and undergoing a medical examination (if necessary). The latter typically entails a phone interview and a physical exam. An underwriter may request additional information to perform a risk assessment.
4
Approval
As soon as Farmers approves your life insurance application, you will receive your policy. To discuss the specifics of your policy, feel free to schedule a meeting with your agent.
What to Do if Farmers Insurance Denies You Coverage
Remember that there are multiple life insurance options. Consider the following if Farmers denies your application:
1
Contact Your Broker
Contacting your agent for insights is a great way to find out what led to your application's rejection.
2
Lifestyle Changes
Try making changes to your lifestyle to improve your health. Not only may it increase your chances of getting approved, but it could also lower your insurance premium.
3
Explore Other Options
Finally, explore alternative life insurance policies or those that do not require medical evaluations. However, remember that these may cost more and offer limited coverage options.
Frequently Asked Questions About Farmers Life Insurance
We provided answers to the most frequently asked questions about Farmers life insurance policies to simplify the process for you.
Life Insurance
Life Insurance