MoneyGeek's Take: Is Citizens Right for You?
Citizens is an outstanding provider for domestic consumers and foreign residents. It caters to a wide range of demographics, including young adults and seniors. Those with critical illnesses may also be able to qualify for coverage.
One downside of Citizens is that it doesn't provide many details on its offerings online — you will need to contact a representative for more information, including coverage limits, quotes and eligibility requirements. If you prefer having details provided upfront, we found that Haven Life is transparent and easy to access for a quote. Nationwide is also a solid choice for those between the ages of 30 and 40.
Because life insurance offers many benefits, it is essential to carefully consider your options. We crafted this guide to help you decide whether Citizens is a good match for you and your loved ones' needs.
At a Glance: Citizens Life Insurance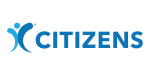 pros
Multiple life insurance options available
Offers guaranteed returns
cons
Does not offer online quotes
High customer complaint rating
Not available in all states
COMPANY HIGHLIGHTS
Citizens Incorporated has provided life insurance policies in the U.S. since its establishment in 1969 and expanded to the international market in 1975. It operates through several life insurance subsidiaries that serve different niche markets, including CICA Life Insurance Company of America, Citizens National Life Insurance Company and Security Plan Life Insurance Company. CICA Life is its largest subsidiary and is available in 30 states and Washington, D.C. Citizens National offers services in Spanish, Mandarin and Portuguese to meet the needs of domestic clients with different cultural backgrounds.
Data from the National Association of Insurance Commissioners (NAIC) shows that its CICA Life and Security Plan subsidiaries have very high complaint indices of 24.74 and 37.51, respectively. Meanwhile, Citizens National almost never receives complaints compared to its competitors, receiving a 0.0 complaint index.
With Citizens, consumers can consider life insurance products from the following categories:
Whole Life Series
Abundance Series
Freedom Series
Critical Illness Coverage
With any of the above coverages, policyholders get perks like a lifetime benefit, lifetime income and savings protection. Critical Illness Coverage may greatly benefit those with a qualifying illness — instead of having to submit insurance claims to the provider, policyholders are paid benefits directly and can decide how to best use them.
Compared to similar insurance companies, Citizens stands out because it also offers whole life insurance and endowment policies to foreign residents.
Compare Life Insurance Rates
Ensure you're getting the best rate for your life insurance. Compare quotes from top providers to find the most affordable life insurance coverage for your needs.
Citizens offers policies to both domestic and international buyers.
We recommend contacting a Citizens representative to learn more about its policies as the company doesn't list much information online.
Citizens doesn't offer riders that you can add to your policy.
Citizens Policy Options Explained
In 2022, the ​​Life Insurance Marketing and Research Association (LIMRA) conducted an Insurance Barometer Study and found that 31% of U.S. adults are more likely to buy life insurance due to the COVID-19 pandemic. If you are one of them and are in the market for a new policy, read our review to discover Citizens' different insurance options and pick a suitable option for you and your family's needs.
Whole Life Insurance Options From Citizens
Whole life insurance covers a policyholder for the duration of their lifetime and offers a guaranteed death benefit to beneficiaries.
Citizens Whole Life Series

The Citizens Whole Life Series policy is available for both domestic and international consumers. You can protect your loved ones with guaranteed savings protection and dividends. Both of these features generate long-term financial support on top of your agreed-upon cash value.
Consider whole life insurance if you prefer a combination of life insurance and a savings account. It's an exceptional choice for those who want to build their business or conduct long-term estate planning.
Final Expense Insurance Options From Citizens
Citizens' Abundance Series

Citizens' Abundance Series offers an endowment life insurance policy at age 65 that includes coverage for retirement and accrues dividends. Both CICA Life and Citizens National also offer final expense coverage, but further details are not available on the website.
Seniors who need help covering burial and other end-of-life costs may find final expense insurance beneficial as it can help remove any financial burden from beneficiaries. Final expense insurance is also well-suited to those who need a small amount of coverage or continuous medical care.
Compare Life Insurance Rates
Ensure you're getting the best rate for your life insurance. Compare quotes from top providers to find the most affordable life insurance coverage for your needs.
How to Get Citizens Life Insurance
After you've reviewed all Citizens life insurance products, the next step is to buy a policy. We also outline the best ways to move forward if your insurance application is denied.
How to Buy Life Insurance From Citizens
1
Do Your Research
Before you purchase a Citizens policy, browse through the different types to select a suitable option. You can contact a Citizens representative via email or phone and ask for advice on the best options for you and your loved ones. It's also a good idea to check whether Citizens offers services in your state.
2
Compare Quotes
Premiums can vary widely across insurance providers, so take the time to weigh several different options. Sometimes the most affordable option might not offer the coverage you need. Factors such as your lifestyle, medical history, age, gender and current health condition can significantly impact rates.
3
Health Check
You may need to undergo a health check, which requires a medical exam, phone interview or both. Representatives might ask for more information about you and your health background.
4
Approval
You'll get your policy as soon as your application is approved. We highly suggest that you read through the policy terms and discuss any questions or concerns you might have with a Citizens agent.
What to Do if Citizens Insurance Denies You Coverage
If Citizens turns down your application for a life insurance policy, here are the next steps you can take:
1
Contact Your Broker
We encourage you to start by talking to your agent and asking for the specific reasons why your application was denied. A different Citizens life insurance product may be a better fit, and the broker can help you determine if this is the case.
2
Lifestyle Changes
You stand to gain long-term by improving your overall health. This may, in turn, increase your chances of getting approved for life insurance and possibly even securing a lower premium.
3
Explore Other Options
Try applying with other insurance companies if your first application doesn't work out. Some policies are easier to obtain if they don't require a medical examination. Just note that premiums may be more expensive, and coverage may be limited.
Frequently Asked Questions About Citizens Life Insurance
We answer the most commonly asked questions about life insurance with Citizens so you can make a well-informed decision.
Life Insurance
Life Insurance