MoneyGeek's Take: Is Brighthouse Right for You?
Brighthouse Financial or Brighthouse term life insurance options and hybrid universal life policy make it fit for buyers looking for a plan whose features can change to suit their constantly varying needs. The company needs no medical exam on most life insurance plans and can be great for individuals with pre-existing conditions.
Brighthouse's streamlined underwriting process makes policies available 24 hours after application. The SmartCare plan blends life insurance with long-term care benefits and may be a smart choice to protect yourself from the cost of care because of a disability or chronic illness.
Brighthouse Financial's whole life insurance options may not appeal to those interested in permanent coverage. The lack of a senior-specific or final expense policy makes it less ideal for senior buyers. State Farm may offer better protection if you are in your 70s, while Haven Life can be better for online quotes and applications. Reading our Brighthouse life insurance review can help you understand whether the provider fits your situation.
At a Glance: Brighthouse Life Insurance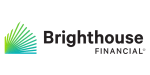 pros
Providers a hybrid life insurance and long-term care policy
Allows online payments through QuickPay
Ranks highly for financial stability
cons
Does not sell its policies online
Limited life insurance options available
COMPANY HIGHLIGHTS
Brighthouse Financial is one of the top life insurance carriers in the U.S., launched in 2017 after a separation of various entities from MetLife. It is headquartered in Charlotte, North Carolina, and serves customers nationwide.
Based on a report from the National Association of Insurance Commissioners (NAIC), the insurer has slightly above-average customer complaints, with a 1.12 index. You may purchase annuities or life insurance products from Brighthouse, including the following:
SmartCare (hybrid life and long-term care insurance)
SimplySelect Term Life Insurance
One-Year Term Life Insurance
Conversion Whole Life Insurance
Brighthouse SmartCare is a unique offering from the insurance carrier that combines standard life insurance with long-term care. Brighthouse's SimplySelect term life insurance is available in 10-, 20- and 30-year periods, with limits ranging from $100,000 to $3 million. Policyholders may extend the coverage for a one-year-term policy to five years by adding the Convertible and Renewable Options Rider to their policy.
Brighthouse life insurance has several benefits, including no requirement for a medical exam. For some policy types, such as SimplySelect, you may start enjoying coverage as soon as 24 hours after signing up.
Compare Life Insurance Rates
Ensure you're getting the best rate for your life insurance. Compare quotes from top providers to find the most affordable life insurance coverage for your needs.
Brighthouse Financial offers various life insurance options, and most require no lab tests or a medical exam.
Buyers can get life insurance and long-term care through the BrightHouse SmartCare plan.
Upgrading the SimplySelect term life Insurance to a Conversion Whole Life plan is possible.
Brighthouse Policy Options Explained
A 2022 study from the Life Insurance Marketing and Research Association indicates an increase in the likelihood of most consumers purchasing life insurance due to the COVID-19 pandemic. Brighthouse Financial offers an array of life insurance options that ensure you secure a suitable policy for your needs and those of your loved ones.
Term Life Insurance Options From Brighthouse
Term life insurance is for a fixed period and pays out to beneficiaries if the policyholder passes away while the policy is still active. Term life insurance guarantees a death benefit but excludes any other cash benefit. Brighthouse offers two term life policy types: SimplySelect and One Year Term.
SimplySelect Term Life Insurance

Brighthouse SimplySelect life insurance is available in 10-, 20- and 30-year term lengths. Coverage amounts can be from $100,000 to $3 million and may vary depending on your risk class. With this insurance plan, you will pay the same premium during the lifetime of your policy. You may renew your policy at the end of your term or use the conversion option to upgrade to a whole life policy.

One Year Term Life Insurance

The One Year Term policy is available through Brighthouse if your insurance needs change constantly. Individuals and businesses can use the Brighthouse One Year Term life insurance to cover extended trips, bridge gaps between jobs and business transfers or cover short-term loans. Policies without the Convertible and Renewable Options Rider are nonrenewable. Brighthouse does not state the limits for this policy on its website.

Guaranteed Level Term offers a death benefit that can be used to cover mortgage costs, replace lost income or pay for a beneficiary's college education. Coverage levels start from $1 million, and the premium remains the same during the policy period, which can vary from 10, 15, 20 or 30 years.

You may convert your term life insurance policy to whole life coverage. Term life insurance often features a lower premium because the policy spans a short period. The policy may be ideal if you need to balance paying the premium with other financial commitments.
If you are young and in good health, have children or have a large insurance need, a term life insurance policy may offer the best coverage. Additionally, term policies have lower premiums, making them ideal for individuals on a budget.
Whole Life Insurance Options From Brighthouse
Whole life insurance differs from term insurance by the fact that it offers lifetime protection. The policy offers several guarantees regarding the premium, death benefit and cash value benefit.
At Brighthouse, you can upgrade your term policy to the Conversion Whole Life policy that includes permanent life insurance, guaranteed level premium and death benefit or a cash value you can access during your policy's lifetime. After conversion, you can continue your coverage with no extra medical exam. You will also retain your health rating even if it has changed.

The face amount minimums are available in bands, which represent levels where the premium per thousand of coverage purchased reduces. The higher the amount of coverage you purchase, the lower the premium amount. Bands for this plan are as follows:

Band 1: $50,000
Band 2: $100,000
Band 3: $250,000
Band 4: $500,000
Band 5: $1,000,000

Policyholders receive a death benefit equivalent to the face amount minus any outstanding policy loans.
You may consider purchasing a whole life insurance policy from Brighthouse if you have a situation that needs long-term coverage, such as a lifelong dependent or need for long-term care. A whole life policy is also perfect if you wish to build your family wealth over time.
Universal Life Insurance Options From Brighthouse
Universal life insurance offers permanent coverage but differs from whole life insurance by the flexibility around the premium amount. If the investment component of your policy underperforms, your cash value diminishes, resulting in a higher premium.
SmartCare (Hybrid Life and Long-term Care Insurance)

This is an indexed universal life insurance policy that offers long-term care benefits through riders. Policyholders receive monthly benefits as part of the long-term care (LTC) protection, and the amount depends on the index crediting rate being enough to pay your annual costs. The riders end once a terminal illness benefit gets paid. The policy does not invest in any index directly, but its performance is evaluated based on the S&P 500, MSCI EAFE and Russell 2000 indices.

The option to increase or reduce the policy premium can make universal life insurance less costly than whole life insurance. However, the cash value and death benefit are only guaranteed if you live past the policy's maturity date and have used all your cash value to cover your premium.
Brighthouse universal life insurance is perfect if you need permanent protection but anticipate a change of needs over time. As such, you will not pay a higher premium or receive inadequate coverage. It may also suit individuals looking for investment opportunities or a higher cash value.
Compare Life Insurance Rates
Ensure you're getting the best rate for your life insurance. Compare quotes from top providers to find the most affordable life insurance coverage for your needs.
Brighthouse's Life Insurance Riders
A rider is a nonmandatory addition to a life insurance policy that enables you to tailor your policy with features that suit your needs at an additional cost. Here is a list of various life insurance riders offered by Brighthouse:
Rider

Description

Acceleration of Death Benefit Rider

Depending on your state laws, you can have tax-free access to all or a percentage of
your policy benefits if you are certified to be terminally ill with a life expectancy of
12 to 24 months.

Long-Term Care Acceleration of
Death Benefit Rider (LTC ADBR)

Lowers the policy values and death benefits by allowing you access to a maximum of
95% of the policy face amount for long-term care expenses. This rider covers
benefits for the first two years of a claim.

Extension of Benefits Rider (EOBR)

After exhausting benefits from the Long-Term Care Acceleration of Death Benefit
Rider, you can purchase an EOBR from Brighthouse for two to four additional years,
resulting in a payout period of four to six years. Unlike the LTC ADBR, EOBR benefit
payments do not affect policy values.

Convertible and Renewable Options Rider

Available during policy purchase to allow buyers to extend their term life coverage to
five years or convert to a Brighthouse Conversion Whole Life plan without extra
underwriting.
How to Get Brighthouse Life Insurance
The next step after understanding the different life insurance products available at Brighthouse is finding out how to purchase your ideal plan. This section provides you with tips you need to get your policy and how to handle a denied application.
How to Buy Life Insurance From Brighthouse
1
Do Your Research
You can start by comparing the different types of plans available at Brighthouse. Relevant information about each plan is available online in the life insurance section. Policies from Brighthouse are only available through a financial professional.
2
Compare Quotes
Comparing quotes for different policy types can help you identify the best for your needs. Note that your actual cost may vary depending on your gender, age, medical history and overall health status. Shopping around can land you the lowest rate for better coverage.
3
Health Check
After identifying the right life insurance plan for your needs, you can now submit your application and follow the underwriting process. While other providers may take you through a health check, Brighthouse has a simple application process that needs no lab tests or medical exams. However, you may need to provide any relevant information required for a risk assessment. If you are 66 years old and above, you will undergo a cognitive screening telephone interview as part of the application process.
4
Approval
You will get your policy as soon as Brighthouse approves your application, typically within 24 hours if no Attending Physician Statement is needed. You can schedule an appointment with your financial professional to go through the details of your plan.
What to Do if Brighthouse Insurance Denies You Coverage
Brighthouse may decline to offer you a policy, and this may be an opportunity to explore alternative options. Depending on the reason behind the denial, you may do the following:
1
Contact Your Broker
Your agent or broker will provide you with specific feedback about your application and help you understand what prompted the rejection.
2
Lifestyle Changes
Improving your lifestyle may increase the chances of your application getting approved. Additionally, you may receive a better premium once you become healthier.
3
Explore Other Options
If you cannot secure your ideal life insurance plan, you may evaluate other alternatives, including those that require no risk assessment. However, note that these may have a higher premium or lower protection.
Frequently Asked Questions About Brighthouse Life Insurance
We responded to the commonly asked questions about life insurance policies from Brighthouse Financial to help simplify your application and decision-making process.
Life Insurance
Life Insurance