MoneyGeek's Take: Is Banner Life Right for You?
Banner Life Insurance offers term life and universal life policy options. With flexible term lengths and customizable riders, Banner Life caters to individuals and families seeking tailored coverage. However, it has limited offerings.
The company may be right for you if you're looking for high coverage amounts, longer term options, guaranteed lifelong coverage or a no-medical-exam policy. If you're looking for whole life insurance, you may want to check out other companies.
At a Glance: Banner Life Insurance
pros
Wide range of term life options (10-40 years)
Guaranteed universal life insurance available
Policy conversion from term to universal
Offers no-medical-exam policies
Available coverage up to $10 million
cons
Only three life insurance riders (add-ons)
Online quote tool is for term policies only
COMPANY HIGHLIGHTS
Banner Life, part of Legal & General America, has been in the life insurance market for over 70 years. It mainly offers two types of life insurance products, term and universal.
The company's OPTerm life option ranges from 10-40 years, allowing policyholders to tailor coverage to their preferred timeframes. The lab-free term life insurance uses an accelerated underwriting process for qualified individuals. Banner Life also offers guaranteed universal life insurance, providing long-term protection with adjustable premiums.
Banner Life's products are available in all 50 states, including D.C., ensuring accessibility to a broad range of customers. The company earned an A+ AM Best rating, signifying superior financial stability and ability to meet ongoing insurance obligations. Additionally, Banner Life a low NAIC complaint index score, meaning it received fewer complaints than the average in the market.
Compare Life Insurance Rates
Ensure you are getting the best rate for your insurance. Compare quotes from the top insurance companies.
Banner Life's term life insurance policies offer flexibility with options ranging from 10-40 years. These policies provide level premiums and death benefits during the initial term period, and they allow for conversion to universal life, tailoring coverage to specific needs and timeframes.
Universal life insurance from Banner Life offers lifelong coverage with adjustable premiums. The Life Step UL plan, in particular, provides a coverage guarantee to maturity at age 121 and includes a secondary guarantee for an extra layer of protection against policy lapse.
Banner Life offers riders to enhance and personalize coverage. From term riders that allow stacking for cost-effective coverage to children's riders, waiver of premium and accelerated death benefit riders, these add-ons provide additional benefits and flexibility to meet individual needs.
Banner Life Policy Options Explained
Understanding and exploring various life insurance options is essential when seeking the best provider to meet your exact needs. Banner Life Insurance, offering both term and universal life insurance policies, may align with some individuals' coverage requirements, financial circumstances and overall goals. Delving into the specifics of what Banner Life offers can help determine if this insurer is the right fit for your situation.
Term Life Insurance Options From Banner Life
Term life insurance is a contract designed to cover your life for a defined length of time, known as a term. The policyholder makes regular payments to the insurance company for the desired period. The insurer guarantees a tax-free payout to the beneficiary if the policyholder passes away during the policy's term. It's ideal for temporary protection and is commonly used to cover financial obligations such as a mortgage, education costs or income replacement during working years.
Banner Life offers two types of term life insurance. These are:
OPTerm policies are renewable and convertible term life insurance products that provide level premiums and death benefits during the initial term period. After the initial level period, the coverage amount will be reduced, and the premiums may increase. Coverage expires at age 95.

Banner Life's OPTerm policies are convertible up to age 70 or for the duration of the guaranteed level premium period, whichever comes first. If the policy is issued at age 66 or over, it's only convertible during the first five years of coverage.

Lab-free Term Life Insurance

Banner Life offers an accelerated underwriting process that allows for no medical exam life insurance. This option is for eligible individuals who prefer a quicker and more convenient application process without the need for a medical examination. The company assesses the risk based on the information provided in the application and other available data.
Banner Life Term Policy: Who It's Ideal For
Young and Healthy Individuals: Term policies are often suitable for those who are young and in good health.

Large Insurance Needs: Those with significant financial obligations or dependents may find term life insurance beneficial.

Budget Considerations: Term life insurance offers a cost-effective way to obtain substantial coverage for a specific period.

Temporary Insurance Needs: Whether it's covering a mortgage or providing for children's education, term life insurance can be tailored to meet temporary financial needs.
Universal Life Insurance Options From Banner Life
Universal life insurance is a permanent life insurance product that offers flexible premium options and lifelong coverage. Unlike term life, which covers a specific period, universal life provides permanent protection with adjustable premiums. The policy remains active as long as premiums are paid in full, providing lifelong protection. A tax-free cash sum is paid to beneficiaries upon the policyholder's death, covering a wide range of expenses.
Banner Life offers a specific type of universal life insurance, known as guaranteed universal life, called Life Step UL.
Life Step UL is a flexible premium universal life insurance plan. Offering a coverage guarantee to maturity at age 121, this policy is available for individuals aged 20-85. Policyholders can adjust their premiums within certain minimums and maximums, making higher payments when they have extra cash or lower ones when money is tight.
Another feature of Life Step UL is the secondary guarantee — the Coverage Guarantee Amount. This adds an extra layer of protection to prevent the policy from lapsing if the planned premium is paid on time. The Coverage Guarantee Provision is tracked separately from the actual policy values. It solely determines whether the policy has lapse protection. It will end if the policy is surrendered, and a policy loan will nullify this provision.
Banner Life Universal Policy: Who It's Ideal For
Investors: Those looking to build a lifelong legacy may find universal life insurance appealing.

Flexibility Seekers: The adjustable premiums allow for greater control and adaptability in financial planning.

Cash Value Growth: Universal life insurance may attract those seeking larger cash value growth over time.
Banner Life Insurance Riders
A life insurance rider is an add-on to a standard life insurance policy that provides additional benefits or coverage for specific circumstances.
Here are the riders available in Banner Life:
Term Riders: You can stack one or more Term Riders on top of a base term policy for 10, 15 or 20 years. This approach can be a cost-effective way to buy term life insurance. For example, you could purchase a 40-year term policy worth $250,000 and add a 20-year term rider at $750,000 to get $1 million in total coverage. Once the rider expires, your original term policy will remain in place without the extra protection or additional cost.

Children's Rider: This rider covers your children's lives until they're 25 years old, providing a death benefit if something happens to your child while your coverage is active.

Waiver of Premium: Available for specific OPTerm plans and ages, this rider waives all premiums due if you are experiencing a total disability that has existed continuously for at least six months. Coverage ceases at age 65.

Accelerated Death Benefit Rider: Automatically included in certain policies, this rider allows the policyholder to request a portion of their death benefit in advance if diagnosed with a qualified terminal illness. It can be used to cover medical expenses, funeral planning or even a last wish or "bucket list" activity.
Riders allow policyholders to tailor their coverage to their needs, offering more flexibility and personalized protection.
How To Get Banner Life Insurance
Whether you're interested in term or universal life insurance, Banner Life offers options to explore online or with the assistance of their agents.
How To Buy Life Insurance From Banner Life
1
Do Your Research
Banner Life offers term and universal policies. Understanding your needs and comparing the benefits of different plans will help you choose the right coverage plan. Consider factors like your age, health and financial goals.
2
Get Personalized Quotes and Compare
Life insurance premiums with Banner Life can vary based on age, health and other individual factors. Comparing quotes from different plans ensures you get the best rate for your circumstances. Remember to consider both the coverage level and the associated premiums.
3
Undergo a Health Check
While some Banner Life policies may not require a medical exam, others might. Discussing your health status and age with an agent will help you select the best policy. Understanding your health situation can lead to more tailored coverage.
4
Wait for Approval
Banner Life's approval process may vary based on the policy type and individual circumstances. Once approved, make an initial premium payment. You can do this by credit card, phone, online or mail. You can also make a one-time premium payment through the company's automated phone system.
MONEYGEEK EXPERT TIP
When considering Banner Life for your insurance needs, it may be in your best interest to obtain quotes from other companies. Comparing policies across different providers allows you to gauge the competitiveness of Banner Life's offerings and ensures that you select the policy that best aligns with your individual needs and budget.
What To Do if Banner Life Denies You Coverage
Banner Life Insurance may decline applications based on specific underwriting criteria. If you find yourself in this situation, you can take the following steps:
1
Contact Your Broker
Contact your broker or representative to understand the specific reasons why Banner Life declined your application. Knowing why you were denied will help you address any issues and may guide you to alternative coverage options.
2
Lifestyle Changes
Lifestyle factors like smoking, excessive drinking or engaging in high-risk activities can lead to an application denial. If this is the case, consider making changes. Banner Life may reevaluate your application if you can demonstrate sustained improvement. Consult with healthcare professionals if needed, and keep records of your progress, as these may be required during the reapplication process.
3
Explore Other Options
If a traditional policy with Banner Life isn't feasible, there are still options to explore. Consider products like final expense insurance or accidental death insurance from other insurance providers, as these may not require a medical exam. While these plans might have higher premiums and more limited coverage, they can provide essential protection. Research various providers to find a policy that aligns with your preferences and budget.
Frequently Asked Questions About Banner Life Insurance
We compiled a list of frequently asked questions to give you more information about Banner Life and help you determine if it's the right provider.
About Melissa Wylie
---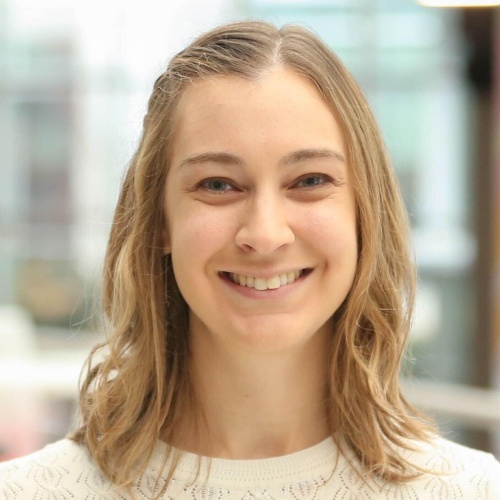 ---