MoneyGeek's Take: Is Baltimore Life Right for You?
Baltimore Life offers different life insurance policies to suit a wide range of people looking for coverage. This company gives long-term insurance coverage for clients who are focused on planning their future and taking care of their loved ones. Term life, whole life, universal life and senior life insurance policies are available, plus critical illness insurance. You can benefit from Baltimore Life's flexibility, as its products can cater to your needs, whether they are stable or may change in the future.
However, when exploring your options for life insurance, it's best to check out the policies of multiple companies. For example, you can browse through the life insurance offerings of State Farm to compare its terms, policy types and benefits.
Our Baltimore Life review covers the basics of its life insurance products to help you decide whether completing an application is the right choice.
At a Glance: Baltimore Life Life Insurance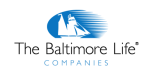 pros
Has a wide range of life insurance policy options
Flexible terms, with an option to convert a term policy to a permanent policy
Offers guaranteed coverage until 100 years old
cons
Doesn't write in New York
Higher-than-average customer complaints
COMPANY HIGHLIGHTS
Baltimore Life has several policy options, from term, whole and universal to final expense life insurance. It also has multiple riders, so policyholders can get benefits in case of disability, accidental death, terminal illness, etc.
Coverage can start at $15,000 or $25,000, according to your policy type and other factors. People with serious health conditions can receive a cash benefit upon diagnosis of critical illnesses like cancer and stroke. Most of its policies include guaranteed coverage until you're 100 years old.
Term life insurance from this company can have periods of 10, 15, 20 or 30 years. Its final expense policy, the Silver Guard Senior Life, does not require a health exam during the application process. You just need to answer a few health questions, and you can be approved for coverage.
Based on NAIC's report, this company has a complaint index of 2.51, which is over two times the national index of 1. Baltimore Life's life insurance is not available in New York. The availability of policies and riders may also be different in each state, so it's best to personally reach out to this insurer for more specific information.
Compare Life Insurance Rates
Ensure you're getting the best rate for your life insurance. Compare quotes from top providers to find the most affordable life insurance coverage for your needs.
Baltimore Life has many policy options, such as term, whole, universal and final expense.
Policies may provide guaranteed coverage up to 100 years old.
Its policies are not available in the state of New York.
Baltimore Life Policy Options Explained
The COVID-19 pandemic has caused some shifts in people's attitudes toward life insurance. According to a 2022 LIMRA report, 31% of people are more likely to purchase life insurance, and more people prefer to purchase a policy online. Baltimore Life has a variety of life insurance options, whether the goal is short-term coverage or for the duration of your life.
Term Life Insurance Options From Baltimore Life
Term life insurance provides a guaranteed death benefit and level premium for a specified time. It's a great short-term life insurance option and is often more affordable than other policies.
Protector Level Term Life

Protector Level Term Life can cover, for example, child care expenses and loss of income after the death of a breadwinner.

This term life policy has initial periods of 10, 15, 20 or 30 years with low, level premiums. After your selected period, you can renew your policy every year or switch to permanent life insurance. Your coverage can last until you turn 100, and you can add riders to strengthen it.

The aPriority Term Life policy can cover, for example, living expenses to help you cope with the many changes you might face after losing a family member.

This term life insurance policy's coverage starts at $25,000. Customers who live healthy lifestyles and do not smoke enjoy special rates. You can choose between an initial period of 10, 15, 20, or 30 years where your premiums don't increase. You can also turn your policy into a permanent one. Your coverage can last until you turn 100, and you can supplement it with riders.
People who are in great shape or have a family or a mortgage may find the best coverage from term life insurance. It also works well for those who need more coverage, a cheaper premium or temporary insurance.
Whole Life Insurance Options From Baltimore Life
Whole life insurance includes coverage for your lifetime and may accumulate a cash value.
The aPriority Whole Life insurance policy has guaranteed coverage until you're 100 years old.

This policy's coverage amount starts at $15,000. Your premiums and coverage do not decrease, and you can completely pay off your policy in 20 years. In case you're struggling to pay your premiums, you can temporarily pay using your cash value as a policy loan. The cash value can also accumulate without being subject to tax. Policyholders can receive dividends, although they're not guaranteed.

Single Premium Whole Life (SPWL)

The Single Premium Whole Life (SPWL) policy gives you an easier way to pass on some of your assets to your heirs.

Those who are 50 to 85 years old can get an SPWL policy to transfer cash funds to their policy to avoid federal income tax and probate courts. This can free your heirs from potential responsibilities while increasing the gift you can give your loved ones. It also provides a death benefit during a terminal illness, nursing home confinement or other care services.

Generation Legacy includes a whole life insurance policy and a single premium annuity policy for those who are 60 to 80 years old. This allows you to transfer funds to your heirs while avoiding taxes. You can use your existing nonqualified annuities and other cash funds to purchase this policy.
Whole life insurance is best for those who need permanent coverage, have lifelong dependents or want cash value or dividends. It may also suit older clients who are preparing for final expenses.
Universal Life Insurance Options From Baltimore Life
With a universal life insurance policy, you may accumulate cash value and have a flexible premium.
The aPriority Universal Life policy offers affordable and flexible premiums for those looking for long-term coverage.

You only need to pay the minimum payment of your insurance to keep your policy. You can also have cash value accumulation and guaranteed insurance coverage until you are 100 years old. Coverage amounts are at least $25,000.
Final Expense Insurance Options From Baltimore Life
Final expense insurance makes sure that your loved ones do not face a financial burden after your death because of funeral costs or outstanding debts. Baltimore Life also offers Critical Illness Insurance, which pays out after certain health diagnoses to help cover the costs of treatment. While it may not be for end-of-life expenses, if you do pass because of a covered medical condition, the money you received hopefully covered the cost of care, so your family is not financially responsible.
Silver Guard Senior Life covers funeral and medical expenses to alleviate the burden on your loved ones in the event of your passing.

It has fixed premiums from the moment you start your policy. Once your premiums have been paid, your policy can never be canceled. You can also have cash value, a cash draft benefit of $1,000 or add riders to your policy. Baltimore Life does not require a medical exam, but you'll need to answer questions about your health.

Critical Illness Insurance

Critical Illness Insurance gives you emergency money during a stressful time to pay for any kind of expense arising from a serious illness.

It provides a lump-sum cash benefit after a diagnosis of cancer, heart attack, kidney failure or stroke or the need for a major organ transplant. You're entitled to a partial benefit if you've been diagnosed with coronary angioplasty, coronary artery bypass grafting and carcinoma in situ. This policy cannot be canceled after paying the premium.
Final expense insurance covers the end-of-life expenses a person may leave their loved ones. This policy is a good option for seniors who want to take this burden from their family members.
Compare Life Insurance Rates
Ensure you're getting the best rate for your life insurance. Compare quotes from top providers to find the most affordable life insurance coverage for your needs.
Baltimore Life's Life Insurance Riders
A rider provides more benefits to your life insurance policy, usually at an additional cost. Some Baltimore Life riders may not be available for certain policies or policyholders.
Rider

Description

Accidental Death Benefit Rider

This rider gives more benefits to policyholders who face accidental death before
70 years old. Clients who are 15 to 65 years old can add this to their policy.

Waiver of Premium for Disability

This Baltimore Life rider covers your premiums until you recover from a disability
or until your policy ends. It is available for policyholders who are 16 to 55 years old.

Children's Insurance Benefit Rider

It extends coverage to your children until they turn 25 years old or until you — the
insured — turns 70 years old.

Non-Occupational Disability Income Rider

If you're 18 to 55 years old, you can add this to your policy to get a benefit in case
of total disability. The benefit can last up to two years.

Accelerated Death Benefit Rider

This rider is part of your policy, and it allows you to receive a portion of your death
benefit in case of a terminal illness or confinement to a nursing facility.

Single Premium Additional Insurance Rider

Get insurance coverage by paying one premium.

Guaranteed Insurability Option

This allows you to buy additional insurance in intervals until you're 40 years old
without presenting proof of insurability or health checks.
How to Get Baltimore Life Life Insurance
MoneyGeek created a step-by-step guide to walk you through the process of purchasing a life insurance policy from Baltimore Life.
How to Buy Life Insurance From Baltimore Life
1
Do Your Research
It takes a lot of research to choose a life insurance policy that caters to your needs. During your research, consider looking for benefits that might be useful to you that Baltimore Life offers. Also, weigh the pros and cons of the company against others.
2
Compare Quotes
Finding a premium that fits your budget is easier by comparing quotes from different insurers. It gives you an idea of what factor affects your rates the most, at Baltimore Life or elsewhere. Naturally, some insurers are more expensive than others, so it's essential to know your priorities and preferences.
3
Health Check
Insurers may base your rate and the approval of your policy on the results of your health exam or your answers to health questions. Baltimore Life, for example, only uses health questions to assess your application for its final expense policy for seniors.
4
Approval
After you apply for a policy with Baltimore Life, you receive the approval. Your coverage sets in, and you start paying your premium.
What to Do if Baltimore Life Insurance Denies You Coverage
1
Contact Your Broker
Get in touch with your Baltimore Life agent to learn why your application has been rejected. Knowing this factor may help you get coverage, whether you're re-applying to the same insurer or submitting to a different one.
2
Lifestyle Changes
Life insurance companies may delay processing your application until you're in better health. Improving your health may increase your chances of getting life insurance, especially when a health exam is needed.
3
Explore Other Options
Other insurance companies may have easier requirements to qualify for a life insurance policy than Baltimore Life. Check the application process of other insurers to get coverage and consider looking at policies with lower coverage or no health check.
Frequently Asked Questions About Baltimore Life Life Insurance
We addressed some key questions to help you determine whether Baltimore Life's insurance is right for you.
Life Insurance
Life Insurance