MoneyGeek's Take: Is Assurity Right for You?
Assurity Life Insurance offers a range of life insurance products that cater to different customers' needs. However, its products may be particularly suitable for individuals prioritizing customization and flexibility in their life insurance policies. Assurity Life Insurance is a mutual insurer, meaning that policyholders own the company rather than shareholders.
Assurity Life Insurance provides a variety of life insurance policies to cater to customer needs. However, if you prioritize insurers with well-established brand recognition and reputations, require a higher coverage amount or have specialized insurance needs with specific policies or riders not provided by Assurity Life Insurance, you may want to explore alternative options.
You may consider other companies like AARP, Mutual of Omaha, Globe Life or State Farm for Final Expense insurance products, as Assurity Life Insurance does not offer them.
At a Glance: Assurity Life Insurance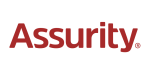 pros
Offers riders and endorsements that enhance your coverage
cons
Doesn't provide online quotes
Medical underwriting process can be lengthy
Coverage options and availability may vary by state
COMPANY HIGHLIGHTS
Founded in 1890 and headquartered in Lincoln, Nebraska, Assurity Life Insurance is a mutual insurance company that provides a wide range of life insurance products. With licenses to operate in 49 states and Washington, D.C., Assurity Life Insurance has built a reputation for exceptional customer service.
According to the National Association of Insurance Commissioners (NAIC), Assurity Life Insurance has a complaint index of 0.95, slightly below the industry average. This suggests the company has a favorable track record of addressing concerns and resolving issues to ensure customer satisfaction.
Assurity Life Insurance provides several life insurance products:
Term Life Insurance with Accelerated Underwriting
Term Life Insurance with Return of Premium
Single Premium Whole Life Insurance
Children's Whole Life Insurance
Universal Life Insurance
Assurity Life Insurance's products are tailored to individuals and families of all ages, ensuring flexible coverage that suits different budgets and needs. Additional protections, such as the Accelerated Death Benefit Rider, are available, along with optional riders like the Accidental Death Benefit, Disability Waiver Rider and Guaranteed Insurability Rider. Health exam requirements may vary depending on the policy type and the applicant's age and health history. While coverage is accessible for children, smokers and individuals with certain health conditions, it's important to note that premium rates may be higher. Assurity offers the StartSmart Bundle, a unique package that combines life, health and income protection coverage for young adults.
Compare Life Insurance Rates
Ensure you're getting the best rate for your life insurance. Compare quotes from top providers to find the most affordable life insurance coverage for your needs.
Assurity Life Insurance provides a comprehensive selection of plans to meet your specific needs, including term life, whole life, universal life and final expense insurance products.
It offers a variety of insurance riders to customize your coverage.
If your application was initially rejected, there are various ways to increase your chances of obtaining coverage, including speaking with your brokers, making lifestyle changes and shopping for other providers with more lenient requirements.
Assurity Policy Options Explained
According to the 2022 Insurance Barometer Study from the Life Insurance Marketing and Research Association (LIMRA), 54% of uninsured Americans say they put off buying a policy due to a lack of knowledge about their options. Some top misconceptions include the overestimation of costs by more than half of Americans, with approximately 43% of buyers believing that the cost of life insurance for a 30-year-old is over six times higher than the actual average of around $170 per year. Learn more about the various policy types to help you find the one that best fits your family's needs.
Term Life Insurance Options From Assurity
Assurity Life Insurance offers term life insurance policies that provide a fixed death benefit amount and fixed premiums throughout the policy term. Level term life insurance policies are popular for individuals seeking predictable coverage and premium amounts.
Term Life with Accelerated Underwriting

Assurity Life Insurance's Term Life with Accelerated Underwriting is a convenient option for instant approval, providing flexible face amounts ranging from $25,000 to $10 million. With accelerated applications, this term life insurance offer ensures guaranteed level premiums for an initial term period, which can vary between 10, 15, 20 or 30 years.

Term Life with Return of Premium

Term Life with Return of Premium offers the unique benefit of returning the premiums paid at the end of the policy term if the insured person is still alive. This policy provides peace of mind to policyholders who desire coverage for a specific period while having the option to receive their premiums back if they outlive the term.

The provider also offers convertible term life insurance policies, which allow you to convert your term life insurance policy to a permanent one without undergoing additional medical exams. This can be an attractive option for individuals wanting the flexibility to change their coverage as their needs change over time.
Term life insurance is ideal for young buyers with relatively low insurance requirements. Assurity's term life coverage is designed to accommodate customers of all ages and income levels. These policies serve various purposes, such as providing income replacement for dependents, covering debts and mortgage payments, funding education expenses and addressing final expenses.
Whole Life Insurance Options From Assurity
Assurity provides permanent whole life insurance policies that offer guaranteed death benefits equal to the policy's face value and accumulate cash over time. The cash value can be used to lower premiums and contribute to the overall payout of the policy.
Single Premium Whole Life Insurance

Assurity's Single Premium is a lifelong coverage policy that requires a single lump-sum premium payment and offers the benefits of accumulating cash value over time and providing a death benefit to beneficiaries. With level premiums and guaranteed minimum interest rates, this policy can be a good option for those who want to transfer wealth or leave a legacy to their loved ones.

Children's Whole Life insurance

The provider's Children's Whole Life is a lifelong policy designed to offer coverage throughout a child's lifetime, featuring guaranteed level premiums and a guaranteed accumulation of cash value over time. It offers flexible limited payment options, allowing policyholders to choose a payment duration and face amounts of up to $100K without financial verification, making it more accessible for families. This policy can help parents or grandparents plan for a child's future needs while also providing a meaningful gift that ensures the child's long-term financial security.

Level premium payments remain the same throughout your life; you can either pay for a short period of 10 years or until age 65. Coverage amounts can range from $10,000 to $50,000, making whole life policies a good fit for those who want a simple, straightforward option for lifelong coverage and estate planning. The policy can cover final expenses, provide an inheritance or supplement retirement income and is available to individuals up to age 85.
Whole life insurance offers lifelong coverage and accrues cash value over time, making it a valuable option for individuals seeking long-term financial security. This policy type is an excellent option if you have more flexibility in your financials, as you can use the policy's cash value as a source of tax-free income once you retire.
Whole life coverage is the perfect choice to ensure your loved ones receive a guaranteed payout when you pass away. Despite being generally more expensive, whole life policies are well-suited for individuals seeking long-term investment potential and comprehensive estate planning solutions.
Universal Life Insurance Options From Assurity
Assurity offers universal life insurance policies that cater to individuals aged 15 days to 85 years old, providing permanent life insurance coverage, flexible premium options and a cash value component that grows over time.
Assurity's Universal Life includes level and increasing benefit amounts, starting at $25,000 for all risk classes. The policy can be renewed until the insured reaches age 121. The death benefit will equal the surrender value if the policy remains in force beyond the anniversary date following age 121. The underwriting classes for this policy include Preferred Plus Non-Tobacco, Preferred Non-Tobacco, Standard Non-Tobacco, Preferred Tobacco and Standard Tobacco.
Universal life insurance provides flexibility in premium payments and death benefit amounts, making it an attractive permanent life insurance option. Assurity offers universal life insurance policies that allow for adjustments to premiums and benefits over time, giving policyholders greater control over their coverage. Policyholders can use the cash value component to supplement retirement income, pay for a child's education or cover unexpected expenses.
Compare Life Insurance Rates
Ensure you're getting the best rate for your life insurance. Compare quotes from top providers to find the most affordable life insurance coverage for your needs.
Assurity's Life Insurance Riders
A rider can be added to a life insurance plan to enhance your coverage, provide additional benefits and allow you to customize your policy. Here are the riders offered by Assurity:
Rider

Description

Accelerated Death Benefit Rider

An affordable alternative to traditional life insurance or a supplement for those who
may not qualify due to medical reasons. This rider provides a direct payout to
beneficiaries, offering financial support for their daily living expenses.

Accident-Only Disability Income Rider

This replaces a portion of your lost income in the event of a total disability caused
by an accident, providing financial assistance for expenses such as mortgage
payments and everyday living costs.

Critical Illness Insurance

This protects your budget and savings by covering anticipated and unforeseen expenses
in the event of a diagnosed severe condition. This insurance offers financial support for
day-to-day costs, deductibles, copays, rehabilitation, travel for out-of-town care and
other related expenses. It's important to note that this rider is available in select states.

This offers level term insurance coverage up to age 25, with a maximum coverage
amount of $25,000. Additionally, this rider includes a conversion option, allowing
the insured child to acquire a new policy with a benefit amount of up to five times
the original coverage.

Disability Waiver of Premium Rider

This provides the benefit of waiving all policy and rider premiums if the insured person
becomes disabled due to a sickness or injury before their 65th birthday, with the
disability lasting for a minimum of six months.

Guaranteed Insurability Rider

This offers the option to purchase additional insurance under a new policy, up to five
times, before the policyholder reaches the age of 40.
How to Get Assurity Life Insurance
After learning about Assurity's available products, the next step is understanding how to purchase a policy. If Assurity denies you coverage, it's essential to be equipped with strategies to handle the situation, which we cover in this section.
How to Buy Life Insurance From Assurity
1
Do Your Research
Knowing how much coverage you need is the first important step in buying life insurance. This amount will depend on various factors, including your income, debt, future financial needs and, more importantly, how much coverage you will need.
2
Compare Quotes
Look at your area's different life insurance policies. Assurity may operate in all 50 states, but specific coverages may be limited in some regions. You can learn about other policies, coverage amounts and premiums by exploring MoneyGeek's review of various life insurance companies or visiting the specific insurer's official website.
3
Health Check
Most insurance companies require a health check, including a medical exam and blood work, to assess your overall health and determine your insurability.
4
Approval
Once you've chosen a policy, completed a health check and filled out an application, Assurity will review and evaluate your health check results. They may call to request additional information, which could help determine your final premium rate. Once your application is approved and you have made your initial premium payment, your coverage will come into effect.
What to Do if Assurity Insurance Denies You Coverage
1
Contact Your Broker
As an applicant, you have the right to know why you were denied coverage. Assurity is required to provide a written explanation of the reasons for the rejection.
2
Lifestyle Changes
Making positive lifestyle changes, like quitting smoking, improving your diet, exercising regularly or managing your pre-existing conditions, will demonstrate that you are taking steps to improve your overall health. Life insurers will be more likely to approve you for coverage when they recognize your increased insurability.
3
Explore Other Options
If Assurity rejects your application, you can explore other insurance providers. Reviewing your information for accuracy can improve your chances of approval. Seeking assistance from an insurance agent or broker can also increase your chances of finding a suitable insurer.
Frequently Asked Questions About AssurityLife Insurance
If you are considering Assurity as your life insurance provider, we have compiled a list of frequently asked questions to help you make an informed decision.
Life Insurance
Life Insurance