MoneyGeek's Take: Is Amica Right for You?
Based on MoneyGeek's analysis, Amica Life Insurance Company may be an ideal option for individuals looking for term or permanent life insurance with various coverage options. Although the company offers only one term insurance product, it has many policy types under whole life insurance that you can choose based on your needs.
However, you won't benefit much from Amica's policies if you want a universal life insurance policy with an investment option or want multiple rider options.
MoneyGeek recommends purchasing a universal life policy from State Farm, which offers exceptional service quality and robust universal life options.
Read this Amica life insurance review to understand the policy offerings of this company to make a better decision.
At a Glance: Amica Life Insurance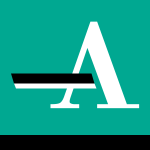 pros
Offers a free quote tool and lets you apply online
You might qualify for a discount on your policy
Financially strong insurer with an A+ AM Best rating
cons
Doesn't provide online quotes in every state
Universal life insurance policies aren't available
COMPANY HIGHLIGHTS
Chartered in 1969, Amica Life Insurance Company offers life insurance and annuity products. The company has an A+ rating from AM Best, demonstrating its financial stability. Based on the National Association of Insurance Commissioners (NAIC) reports, it had a complaint index of 0.52 in 2022, showing it offers exceptional service and receives fewer complaints. The company offers life insurance nationwide.
Amica provides the following four life insurance products:
Whole Life 20
Whole Life 65
Whole Life 100
Level Term Life Insurance
Whole life policies with Amica offer lifelong protection and fixed premiums that do not change based on age, income or health status. The insurer offers various plan options, allowing you to choose the ideal one for your needs. The Whole Life 20, 65 and 100 plans generally differ regarding when premium payments are completed.
Amica's Level Term Life Insurance provides coverage for a specified period. You can choose between a 10-, 15-, 20-, 25- or 30-year term. It's also possible to convert a term policy to permanent life insurance.
Both term and whole life policies may include a Terminal Illness rider.
Compare Life Insurance Rates
Ensure you're getting the best rate for your life insurance. Compare quotes from top providers to find the most affordable life insurance coverage for your needs.
You can buy Amica's Level Term life policy for up to a 30-year term and might not have to get a medical exam.
Amica's whole life insurance policy offers lifelong coverage, fixed premiums and a cash value component.
Depending on your age and desired premium payment period, you can choose between Whole Life 20, Whole Life 65 and Whole Life 100.
Amica Policy Options Explained
MoneyGeek analyzed the 2022 Insurance Barometer Study from the Life Insurance Marketing and Research Association (LIMRA) and found that the COVID-19 pandemic increased the likelihood of 31% of U.S. adults purchasing life insurance.
Understanding the various policy options from Amica will help you decide which one will suit your needs.
Term Life Insurance Options From Amica
Term life insurance has a set period, up to 30 years with Amica, and can be more cost-effective than whole life insurance, which lasts a lifetime. Amica offers one term life policy.
Level Term Life Insurance

Amica's Level Term life insurance offers fixed premiums and flexibility in choosing the length of your policy, which can be a 10-, 15-, 20-, 25- or 30-year term. Although the premiums can be affordable, the insurer determines them based on your health status, lifestyle and coverage amount. You may not need a medical exam to qualify for this policy if you meet specific criteria.
The ideal term life insurance buyer is a younger individual who needs significant protection for several years, such as to protect their family, pay off a mortgage or care for dependents. Since it has affordable premiums, it might also suit you if you're on a budget and looking for a cheaper policy.
Whole Life Insurance Options From Amica
Whole life insurance offers permanent coverage that lasts the duration of your life, fixed premiums and a cash value that you can benefit from in case of an emergency funding need. Amica offers three whole life plans and lets you choose coverage from $25,000 to $1 million or more.
The Whole Life 20 plan allows you to pay up your premiums in 20 years, offering lifelong protection and the ability to grow your cash value quicker. This plan is available for individuals up to age 80 at the time of issue.

This plan offers coverage that lasts your lifetime, but premium payments end at age 65. It's ideal if you want to use your cash value to cover retirement costs or want a fully paid policy when you retire. The insurer offers this policy to individuals up to age 50 at the time of issue.

You will pay the lowest premiums with the Whole Life 100 plan, and its premiums will complete when you're 100 years old. This plan will suit you if you want to cover funeral costs or other obligations. It is available up to age 80 (at the time of issue).
Buying whole life insurance from Amica will suit you best if you are looking for a lifelong insurance plan and want a policy that enables you to borrow against the cash value without taxation.
Final Expense Insurance Options From Amica
Amica does not offer final expense insurance, but its Whole Life 100 policy may suit older adults that want coverage to assist their families.
Final expense insurance is a great option for seniors that want to make sure their family does not have to cover the costs of a funeral or other expenses when they pass away.
Compare Life Insurance Rates
Ensure you're getting the best rate for your life insurance. Compare quotes from top providers to find the most affordable life insurance coverage for your needs.
Amica Life Insurance Riders
A rider adds more benefits to a life insurance policy or increases coverage options. MoneyGeek explains below the rider that is available with Amica's policies.
Rider

Description

The Terminal Illness rider is included for free with all Amica life insurance policies. It lets the
policy owner receive a portion of the death benefit if the insured becomes terminally ill.
How to Get Amica Life Insurance
MoneyGeek explains in the following sections the essential tasks when purchasing an Amica life policy and what to do if you don't get approved.
How to Buy Life Insurance From Amica
1
Do Your Research
Researching and learning about the company's insurance products is the most important step, giving you sufficient information about your options. If you have questions about Amica's policies, fill out this form or call a representative at 800-234-5433. You can also consult the company's website and read up on the types of policies it offers.
2
Compare Quotes
You can start the process of getting a quote on Amica's website. Once the company lets you know your rate, you should compare it with other insurers. You may find a better rate elsewhere, which can help you save money in the long run.
3
Health Check
After an underwriting review, Amica's representatives will call you to schedule a health exam if necessary. Although some of the company's policies may not require an exam, you might need a health check if you do not meet certain criteria.
4
Approval
Amica will approve your policy after the necessary procedures. You should reach out to its representative at this point for more information.
What to Do if Amica Denies You Coverage
1
Contact Your Broker
You should get in touch with your broker if Amica denies you a policy, as they will inform you about the factors that have contributed to the application rejection.
2
Lifestyle Changes
The insurer may have rejected your application because of your present health status, so improving your lifestyle before applying again may increase your chances of approval.
3
Explore Other Options
If Amica doesn't work out, look at insurers offering final expense insurance or similar policies. They may have lower coverage, but it might be easier to get approved.
Frequently Asked Questions About Amica Life Insurance
MoneyGeek gathered the following frequently asked questions so you can clearly understand the coverage details of Amica's life insurance policies.
Life Insurance
Life Insurance