MoneyGeek's Take: Is Allianz Right for You?
Allianz is a good fit for older adults interested in fixed index universal life insurance. This policy type builds cash value that can be borrowed against or withdrawn to help supplement retirement funds or fund college tuition for kids and grandkids. Like other types of life insurance, it also provides a death benefit for your family upon your passing.
Since Allianz only offers one type of insurance, it's not an ideal choice for those looking for different policy types, such as term life insurance. If you're on a budget, you may prefer to find a more short-term solution for your needs. Thanks to its high customer satisfaction ratings, wide range of coverage options and affordable price, Mutual of Omaha is MoneyGeek's top choice for term life insurance.
Read our Allianz review to learn more about the company and the life insurance options available before completing your application.
At a Glance: Allianz Life Insurance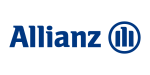 pros
Offers high coverage caps
Offers an online portal for policyholders to manage accounts
Has a low customer complaint index
cons
Only offers fixed index universal life insurance
Does not offer online quotes
Charges a fee if you request a full surrender within the first 12 years of coverage
COMPANY HIGHLIGHTS
Founded in 1896, Allianz offers annuities and life insurance products throughout the U.S. According to the National Association of Insurance Commissioners, Allianz has a complaint index of 0.39 — much lower than the national average — indicating that the company has high customer satisfaction.
Allianz only offers one type of policy, fixed index universal life (FIUL) insurance, through its Allianz Life Pro+® Advantage product. FIUL insurance is a type of permanent life insurance that provides coverage for your whole life and accumulates tax-deferred cash value based on the performance of the stock market index (or indexes) that the policy tracks. In addition, you can choose to receive either a fixed interest rate or an indexed interest rate that tracks the market index.
Coverage from Allianz ranges from $100,000 to $65,000,000 and costs a minimum of $25 per month. Allianz Life Pro+® Advantage is available to those aged 0 to 80 and offers coverage for smokers under specific risk classes. However, you'll need to talk to an agent to apply for a policy as Allianz doesn't offer online quotes.
Compare Life Insurance Rates
Ensure you're getting the best rate for your life insurance. Compare quotes from top providers to find the most affordable life insurance coverage for your needs.
Allianz only offers a fixed index universal life insurance policy for individuals up to 80 years old.
The maximum coverage limit for life insurance is $65,000,000, which is higher than most insurers.
You can customize your insurance policy with seven different riders.
Allianz Policy Options Explained
According to statistics from the Life Insurance Marketing and Research Association's 2022 Insurance Barometer Report, 31% of U.S. adults are more likely to purchase life insurance as a result of the pandemic. If you're looking for a new policy, learn more about Allianz's insurance options to help you choose the best fit for your needs.
Universal Life Insurance Options From Allianz
Allianz Life Pro+® Advantage

Allianz only offers the Allianz Life Pro+® Advantage plan, which is a fixed index universal life policy. FIUL policies build up cash value over time based on the performance of a stock market index without actually being invested in the market. This means you're protected from market downturns, but indexed rates are generally also capped at a certain amount, limiting your possible returns. You can also choose to earn a fixed interest rate, which credits your policy daily at a single predictable rate.

A unique benefit of Allianz's plan is its Index Lock feature. Index Lock allows you to lock in an index value once at any point during the crediting period, guaranteeing your rate of return for that period regardless of the market conditions following the lock.

Allianz Life Pro+® Advantage enables you to choose between three different death benefit options and further customize your policy with several riders. You can also borrow against the cash value to pay for any expense.

Allianz's risk classes include:

Nontobacco (ages 18–80): Preferred Plus, Preferred, Standard
Tobacco (ages 18–75): Preferred Tobacco, Standard Tobacco
Juvenile (ages 0–17)

Coverage amounts range from $100,000 to $65,000,000 depending on your age, health and other factors.
Universal life insurance policies, particularly FIUL policies, can be a good fit for investors who want to take advantage of the larger gains offered by market indexes without taking on the risk of actually investing in the market. Unlike term policies, universal life plans are permanent insurance solutions that provide a death benefit that is typically income-tax-free.
Compare Life Insurance Rates
Ensure you're getting the best rate for your life insurance. Compare quotes from top providers to find the most affordable life insurance coverage for your needs.
Allianz's Life Insurance Riders
Most insurance providers offer riders, or additional coverage options, that you can add to your policy, usually for an extra cost. Here are the riders that Allianz offers that help you customize your insurance policy.
Rider

Description

Adds term insurance to your coverage to insure children who are between 15 days and
21 years old.

Waives a percentage of the surrender charges, which can help boost the amount of cash
value that you can access during the early stages of the policy.

Protects against a lapse due to an outstanding policy loan.

Premium Deposit Fund Rider

Allows you to pay a lump sum of money from which premiums are deductions over a
number of years.

Adds additional term insurance that is convertible into base coverage within the first
10 policy years or until age 75, whichever comes first.

Waiver of New Charges Benefit

Waives all fees associated with coverage increases in years 11 and beyond, including
surrender charges and Enhanced Liquidity Rider fees.

Waiver of Specified Premium Rider

Allows you to select an amount of specified premium that you wish to be waived in the
event that you become disabled.
How to Get Allianz Life Insurance
If you've made the decision to buy Allianz life insurance, the following details will help guide you through the application process and outline what to do if your application is rejected.
How to Buy Life Insurance From Allianz
1
Do Your Research
Read up on what Allianz has to offer through the product profile, and contact an agent if you have any questions or want to proceed with your application. You can also use the online calculator to get a personalized estimate of how much coverage you need.
2
Compare Quotes
Once you receive a quote, you can shop around and explore other options from insurance companies that offer similar coverage. Since your gender, health profile and location can impact rates, you may save money by comparing quotes.
3
Health Check
Most insurers require you to get a health check to determine your eligibility. You might be able to gain coverage approval without an in-person exam, but these plans are typically more expensive due to the increased degree of risk for the insurance company. Ask an Allianz representative whether you require one during the application process.
4
Approval
After you've sent in your application, wait for the provider to respond. You will receive the policy paperwork to sign and approve for your chosen coverage.
What to Do if Allianz Insurance Denies You Coverage
1
Contact Your Broker
You can get in touch with your insurance agent or broker to find out why your application was denied. Some reasons include chronic illness, age, lifestyle or insufficient information.
2
Lifestyle Changes
If the reason for your denial was your health, you can work on making changes to your lifestyle, such as quitting smoking, to improve your odds of approval.
3
Explore Other Options
Some insurers are more accommodating than others when it comes to health issues. When looking at other policy options, you can also consider guaranteed life insurance, but this might be more expensive than other policy types.
Frequently Asked Questions About Allianz Life Insurance
Here are some key questions that customers tend to ask about Allianz life Insurance.
Life Insurance
Life Insurance